I have been teaching painting for over 20 years to beginners through advanced artists as and welcome all mediums
I offer instruction for painting with traditional oils, water mixable oils, acrylic, gouache and watercolor. I help with drawing and design, color mixing, techniques specific to each medium, brushwork, materials and so much more. Do you want to capture your latest adventure? Tell a story with a painting? Complete a commission? Through weekly guidance I can help:). You can email me jpegs of your artwork as well as other art related questions.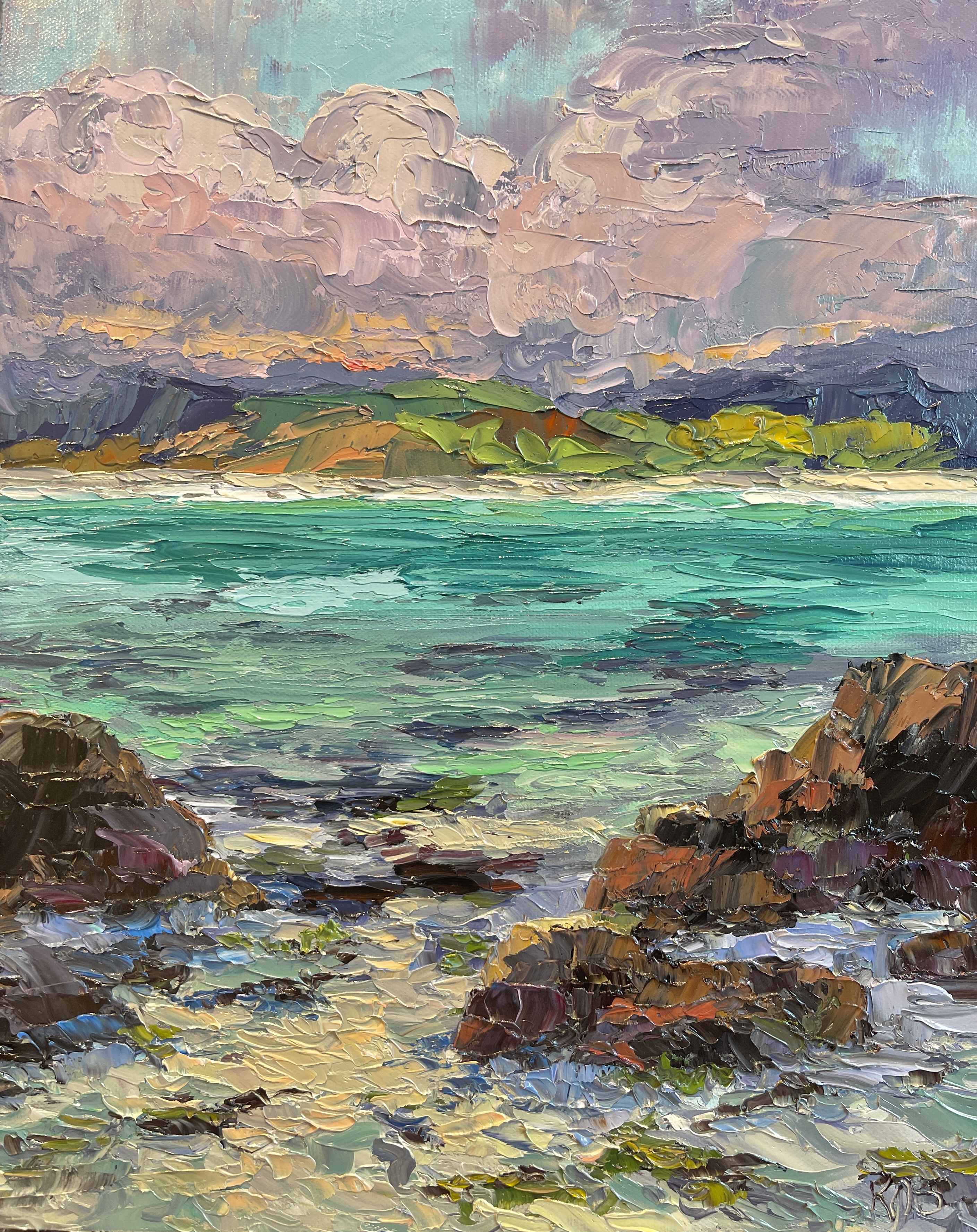 Kristen is not only a fabulous painter, but a very a highly skilled instructor. I have taken several watercolor courses from her and always am blown away by how much I didn't know!! Her instruction has really impacted my work. She answers questions well and is very motivated to help students at all levels of experience. I appreciate her kindness and vast level of knowledge. Highly recommended! 
Jana
I have taken a number of workshops, mentoring sessions and online classes and Kristen is hands-down my favorite instructor. She is not only an extremely talented artist, but an effective teacher. It is truly a gift to be able to provide valuable and meaningful advice and guidance in a positive and inspirational way. Kristen is so encouraging and can explain difficult concepts clearly and put them in the context of your individual skills as an artist. I highly recommend Kristen's online classes and if you have the opportunity to work with her in person, don't miss it!
Marie
Frequently Asked Questions
Can I get a refund if I'm unhappy with my purchase?
If you are unsatisfied with your coaching, reach out to us to see if your purchase is eligible for a refund.
As stated in Teachable's Terms of Use, Coaching IS NOT covered by Teachable's 30-day student refund policy. As such, we highly recommend that you add your own refund policy here.
How do I schedule my appointment?
Upon purchasing coaching, you'll receive further instructions on how to book a time for your appointment.
Can I purchase coaching more than once?
Absolutely! If you find yourself in need of coaching more than once, simply purchase the coaching again.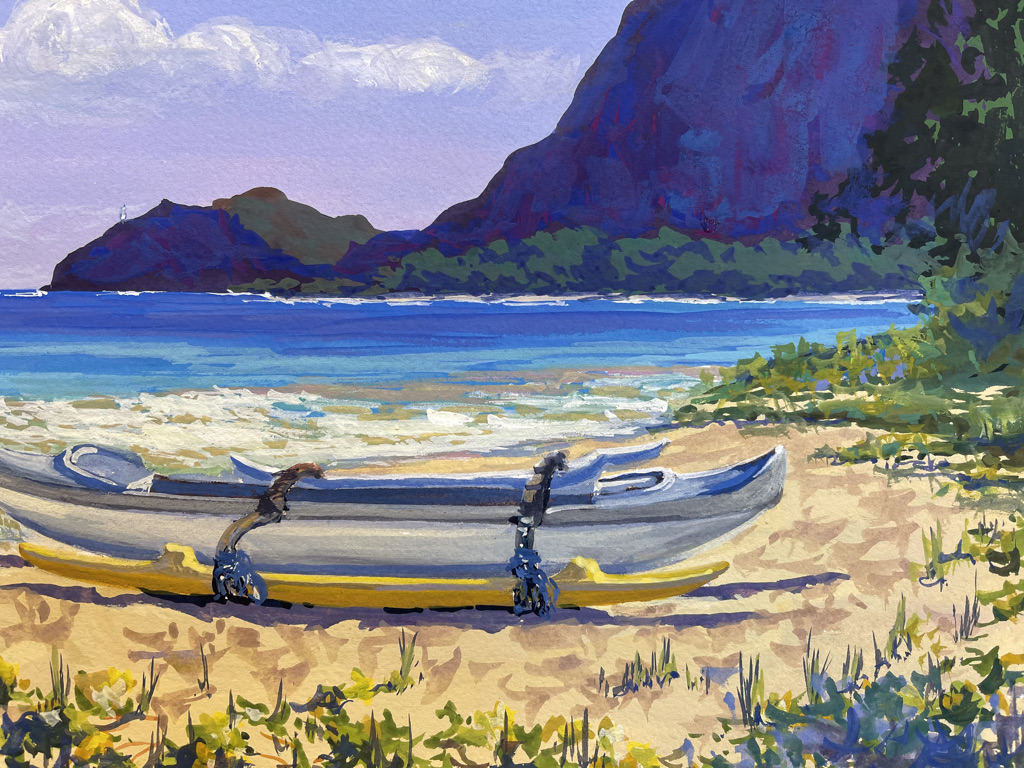 Learn to paint with gouache, an exciting medium that is a little like watercolor and a little like acrylic. Gouache is trending right now, artists love how quickly it dries as well as the luminous look of their finished paintings. I can teach you how to work with this wonderful medium which is great for studio or travel painting.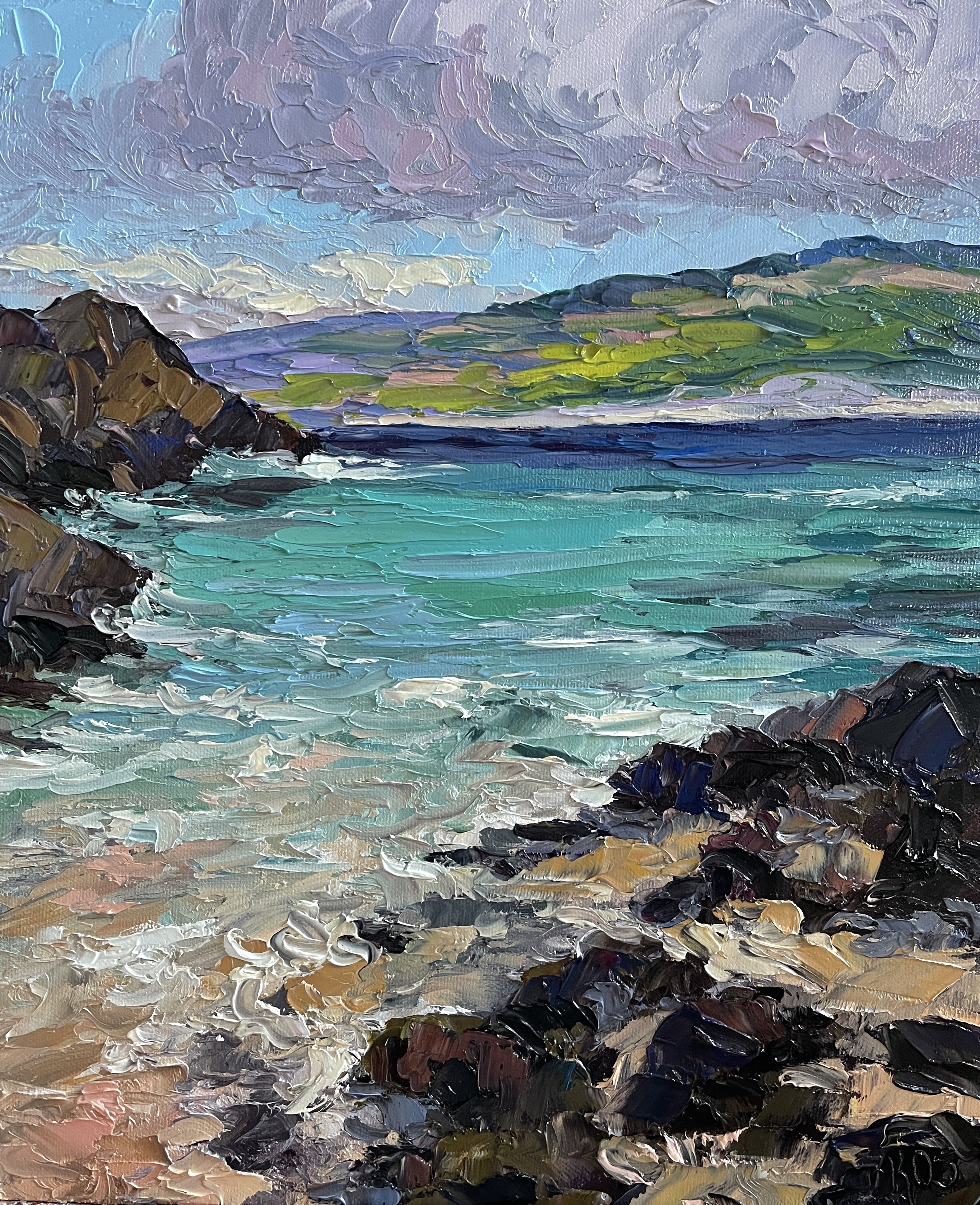 This is a very expressive, fun way to move paint around your canvas. I can help you learn to paint with palette knife quickly and easily. You can add this to your skillset and combine it with brushwork if you'd like.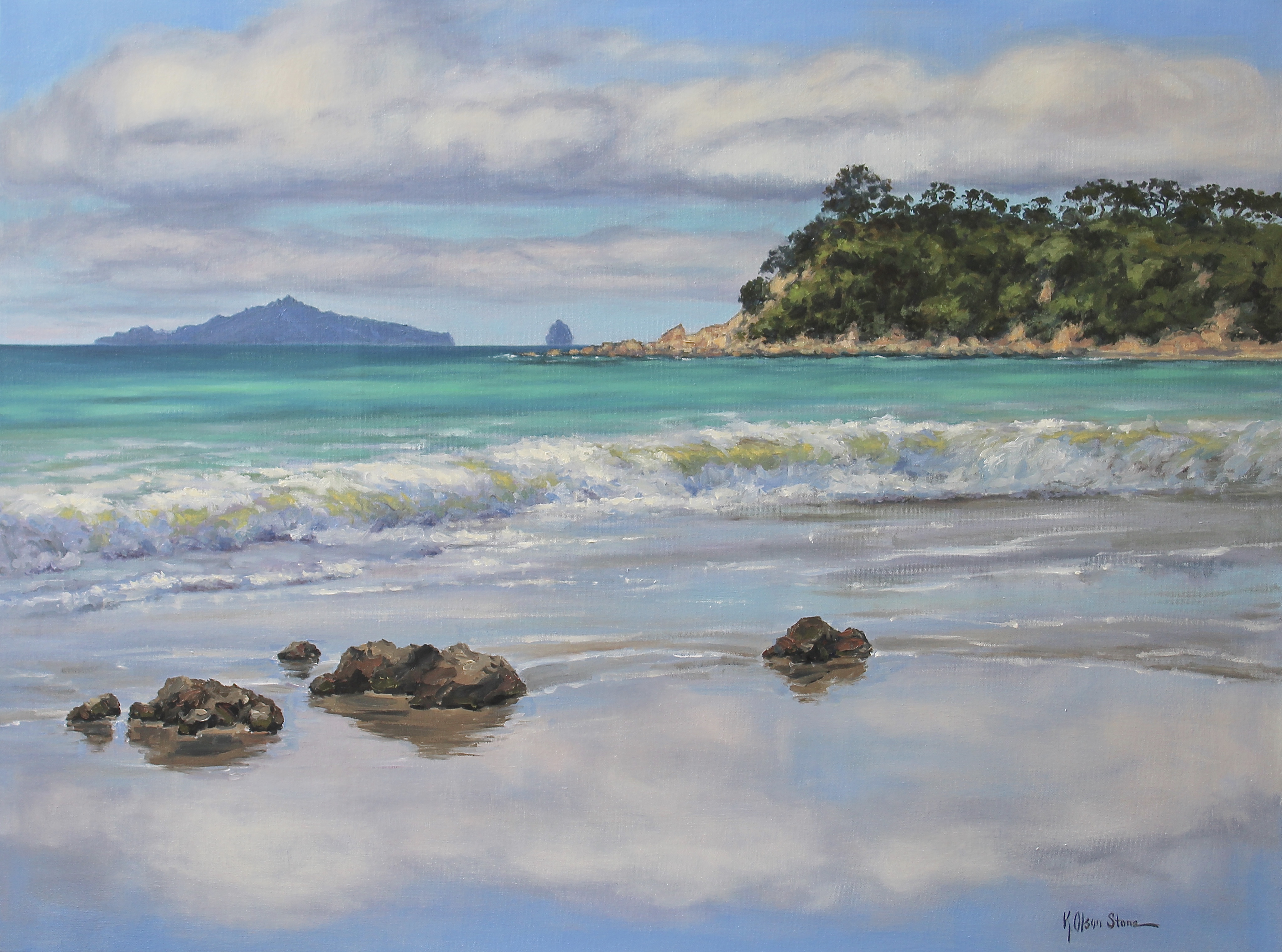 Large scale oil and acrylic paintings
Learn to design and paint a large scale oil or acrylic painting over the course of a few weeks. A lot of planning goes into painting a large canvas. I'll take you through the steps of tackling it from start to finish.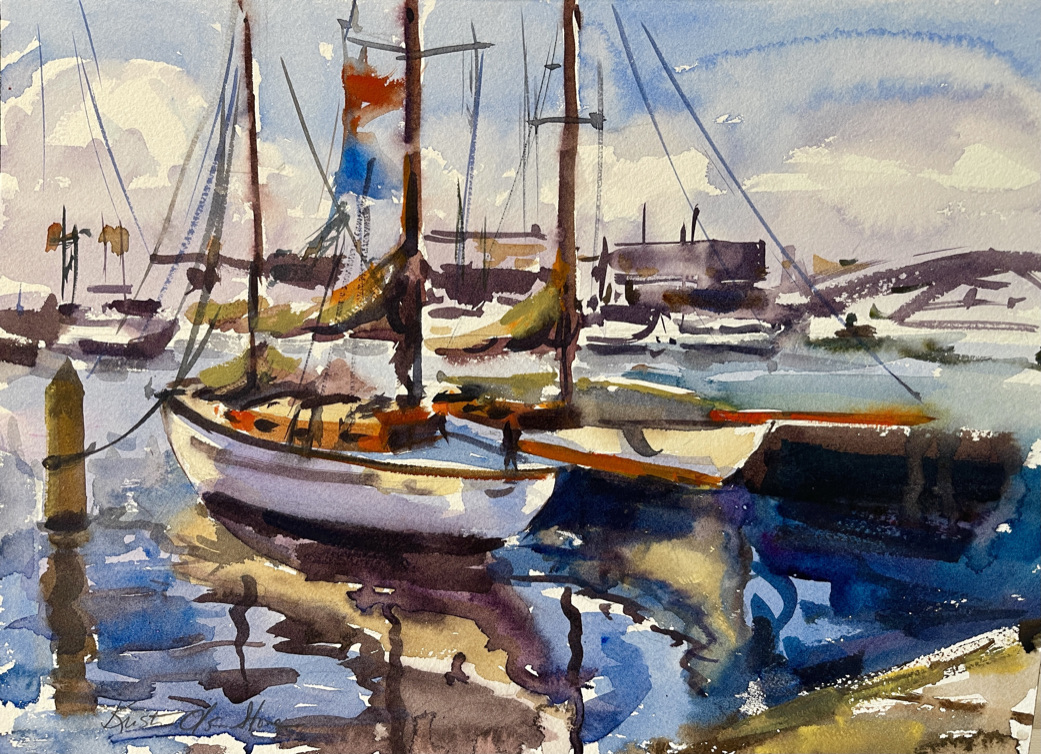 Learn how to paint successful, happy watercolor paintings. Watercolor was my first medium and remains one of my favorites. I help you understand how to work with it in a way that makes it easy to paint with.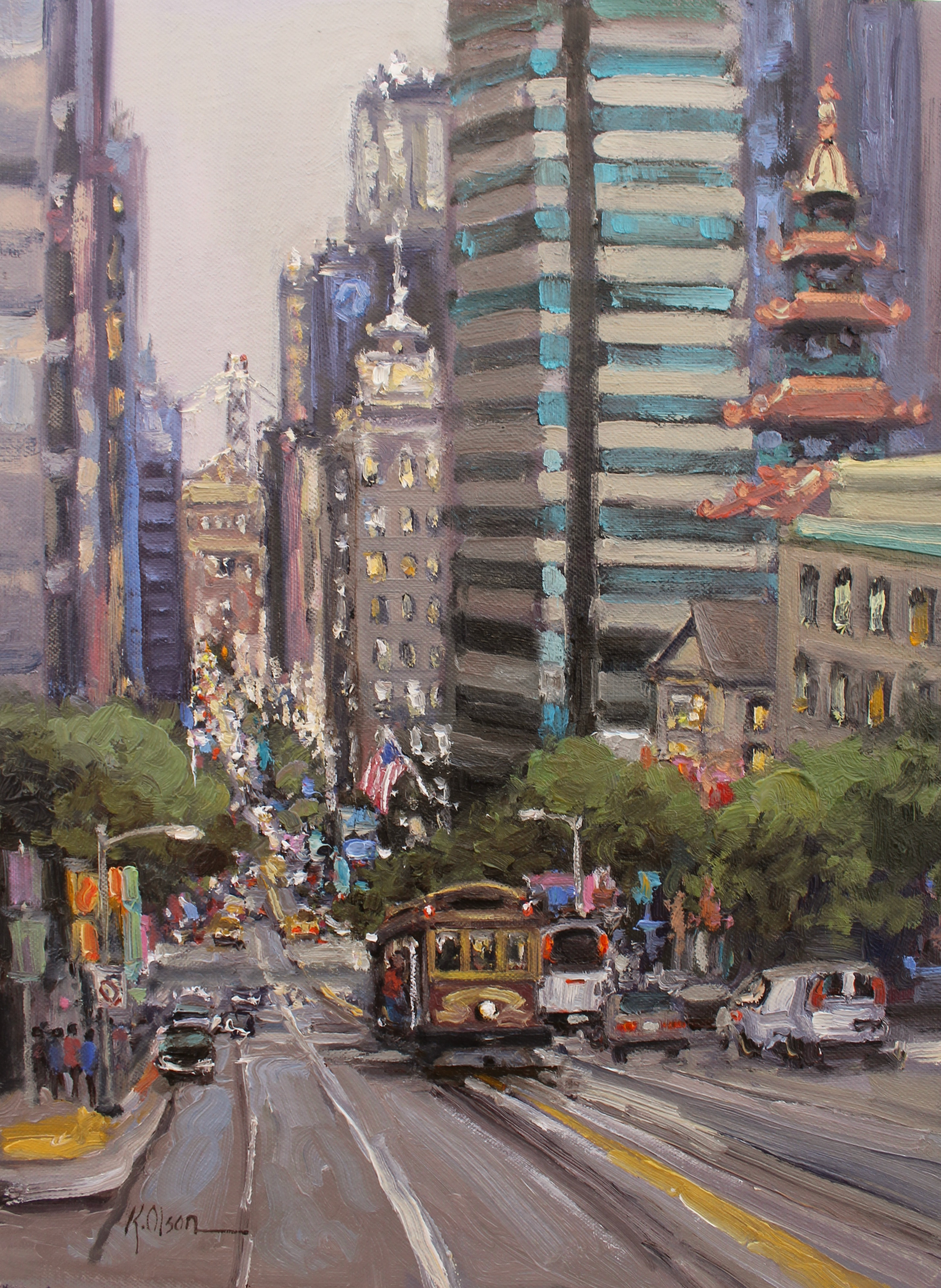 Cityscapes are a fun and exciting subject to paint. I can help you paint cityscapes from your photos. I started painting cityscapes when I lived in San Francisco, since then I've painted city scenes from around the world.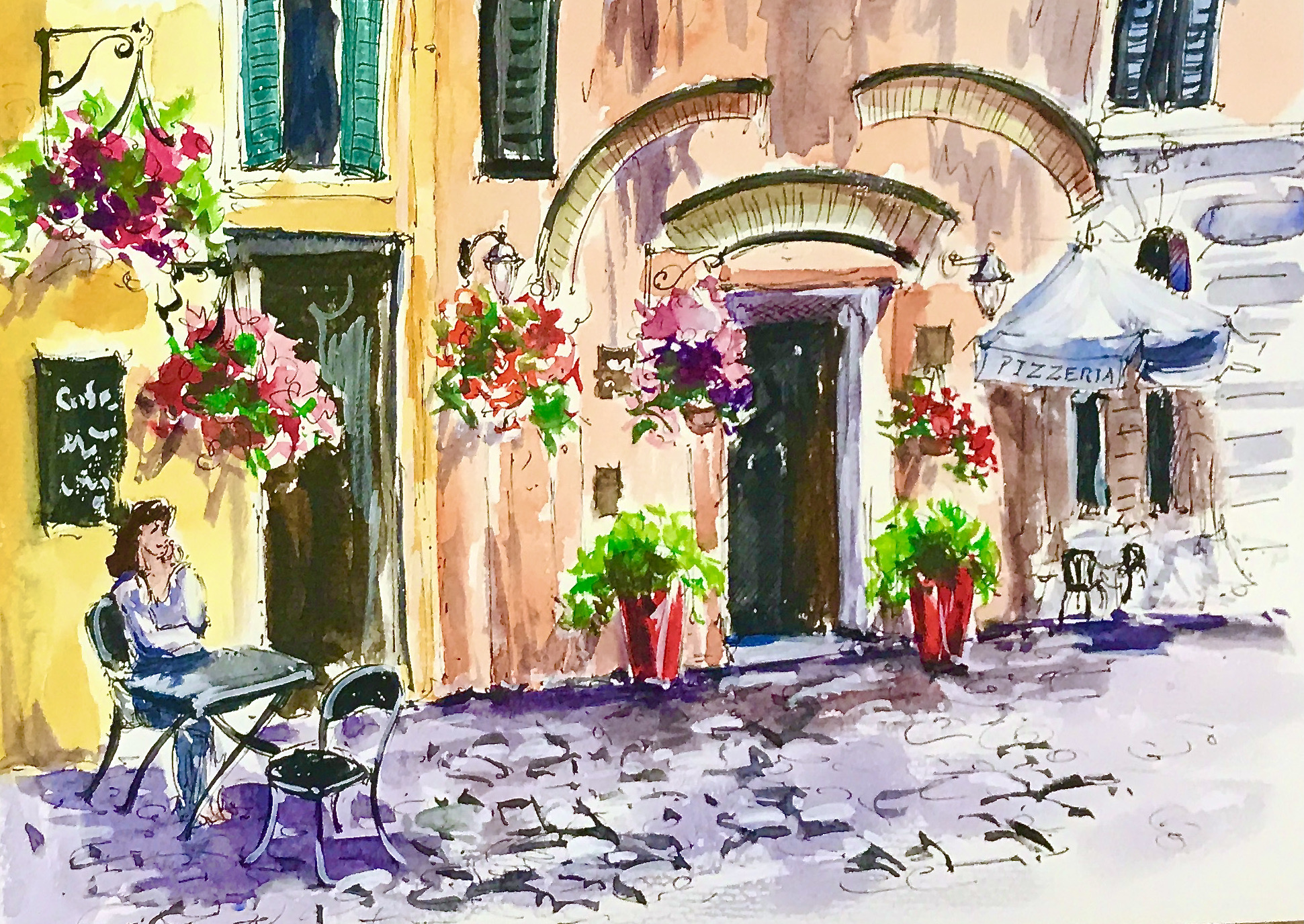 Learn the art of watercolor sketching. It is so much fun to create your own watercolor sketches in a watercolor journal. Perfect for traveling or doing small artwork at your kitchen table. This is a great skill to learn, once you learn how to do it, you will be inspired to do watercolor sketches wherever you go.