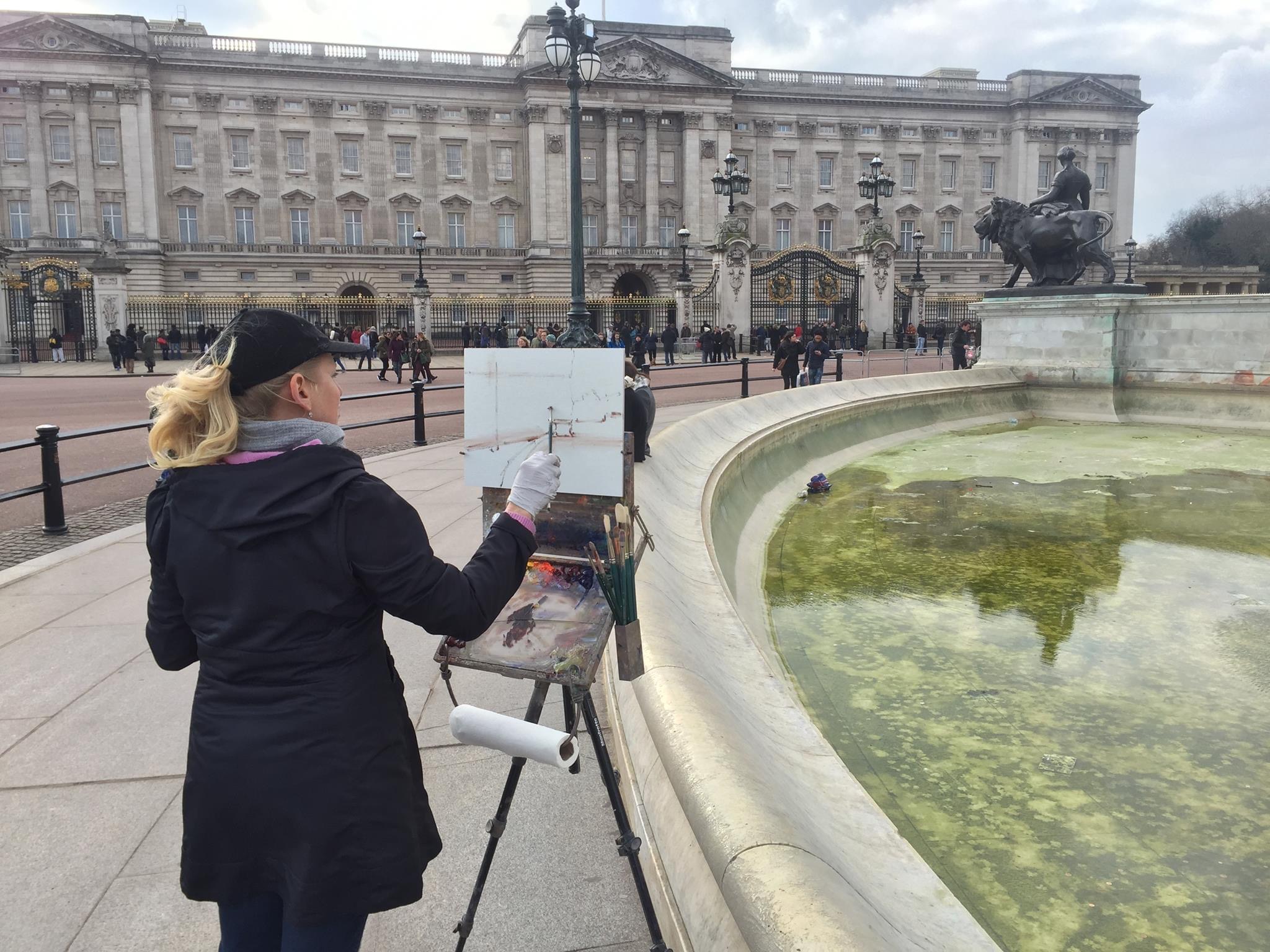 Hi, I'm Kristen, welcome to my art school. I've been a professional artist and fine art instructor for over 20 years.
I'm here to share everything I know about painting with you.
Through this online format, we are able to go more in depth than was possible in an in-person class.

Originally from Washington, D.C., I've lived in some amazing places including most recently, New Zealand.
I am mostly known for my oil paintings but I work in a variety of mediums including watercolor, gouache and acrylic. You'll find courses here covering a wide range of subjects. My style of teaching is inspirational, encouraging and informative. My painting style is a blend of impressionism and realism.

I designed this online art school to be a bridge between my in-person workshops and my video classes. The difference is that in addition to getting the paint along videos, photos, diagrams and more, each lesson comes with a critique of your finished painting by me. If you need help along the way, I'm here to help you, simply send me an email.
I've put everything I know about painting into my online courses. This is where you can learn artistic philosophies and a variety of techniques to make beautiful, realistic, and impressionist-style paintings from the comfort of your own home or studio. 
I have courses for all levels of artists as well as well as to a variety of mediums.
I'll explain color theory, how to keep keep your colors clean, fresh and luminous. I will show you how to edit photos in order to simplify your design. This approach is just one example of an important step to help you compose a successful painting.
*Start, pause, rewind and replay videos to fit your schedule
*Suitable for all levels of artists
*Courses for oil, water mixable oils, acrylic, watercolor and gouache artists + watercolor sketching courses
*Complet lessons include videos, notes, reference photos and composition diagrams
*My palette is always visible during video lessons

What students say
I studied as a beginner under Kristen and her patience and expertise in making the process simple made the difference in making me want to continue. 
Her presentations are well thought out and she is patient in guiding any painter to more successful paintings. 
Because of her well thought out basic instructions and guidance I continue to paint often. Her wonderful lessons have stuck with me now for five wonderful years. Linda D
Kristen Olson Stone has been my artistic guiding light for several years. She took me from an awkward novice to a much more confident and inspired artist. I continue to "hear her voice" as I paint, helping me ask questions about what my painting needs. Kristen is down-to-earth, warm, patient and encouraging as she expertly guides her students to ever-better results. Christy W
I was still relatively new to painting when I started to work with Kristen. I learned a lot form her! I loved learning about her color choices, her composition process and watching the energy and life that she puts into her paintings! Liz F
Kristen's classes are well planned and executed. Her demos are focused on specific topics, approaches, skills and techniques to painting.  As a retired school administrator, I think Kristen's instructional approach and delivery is very professional and effective. Steve L
I have studied with great success with Kristen for many years. Kristen is patient, positive and has a fantastic way of seeing and communicating to her students how to improve their painting skills.  No matter how many classes I take from Kristen, I am continually learning something new and improving as a painter. I highly recommend her as an instructor.
Amy S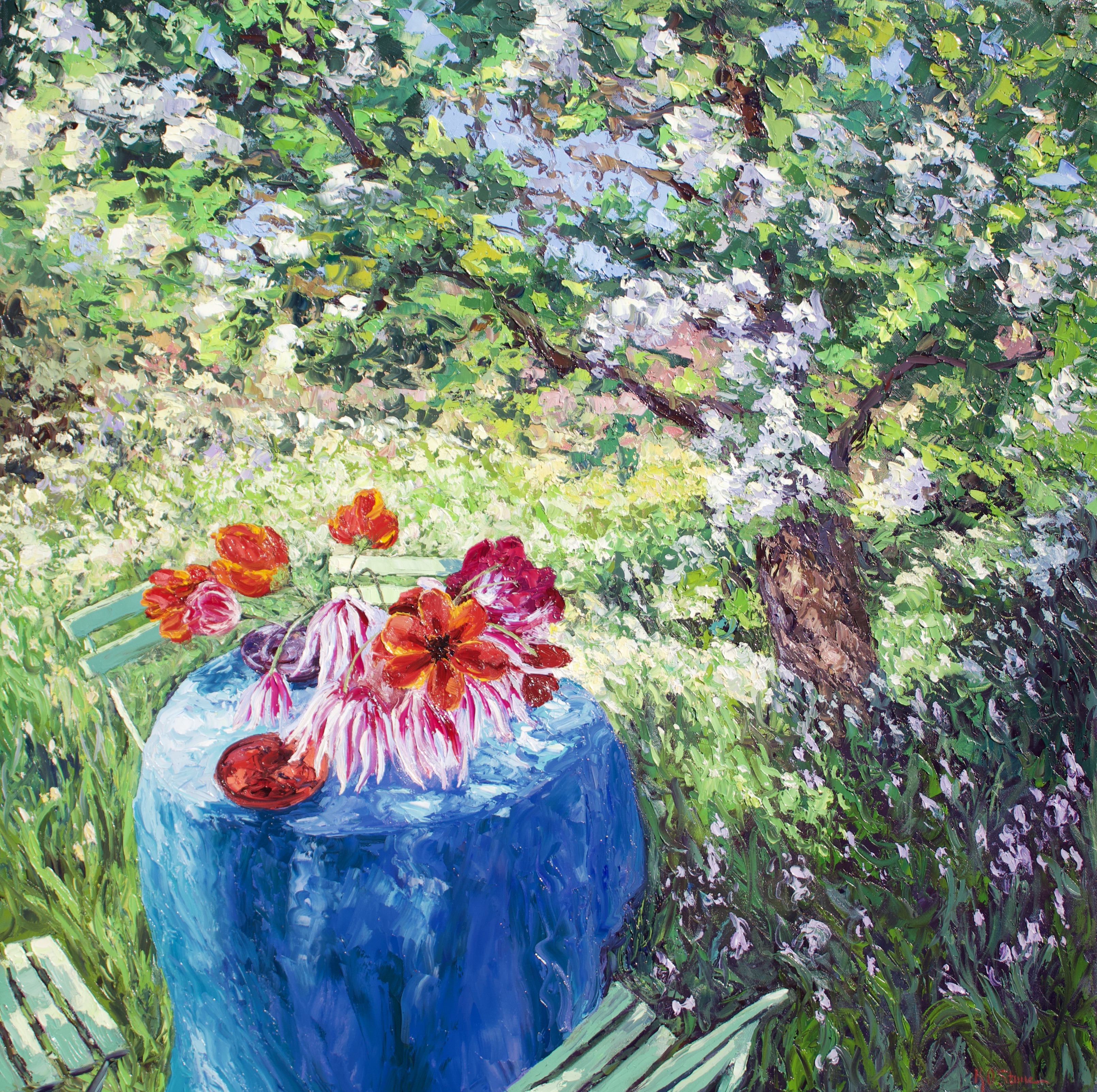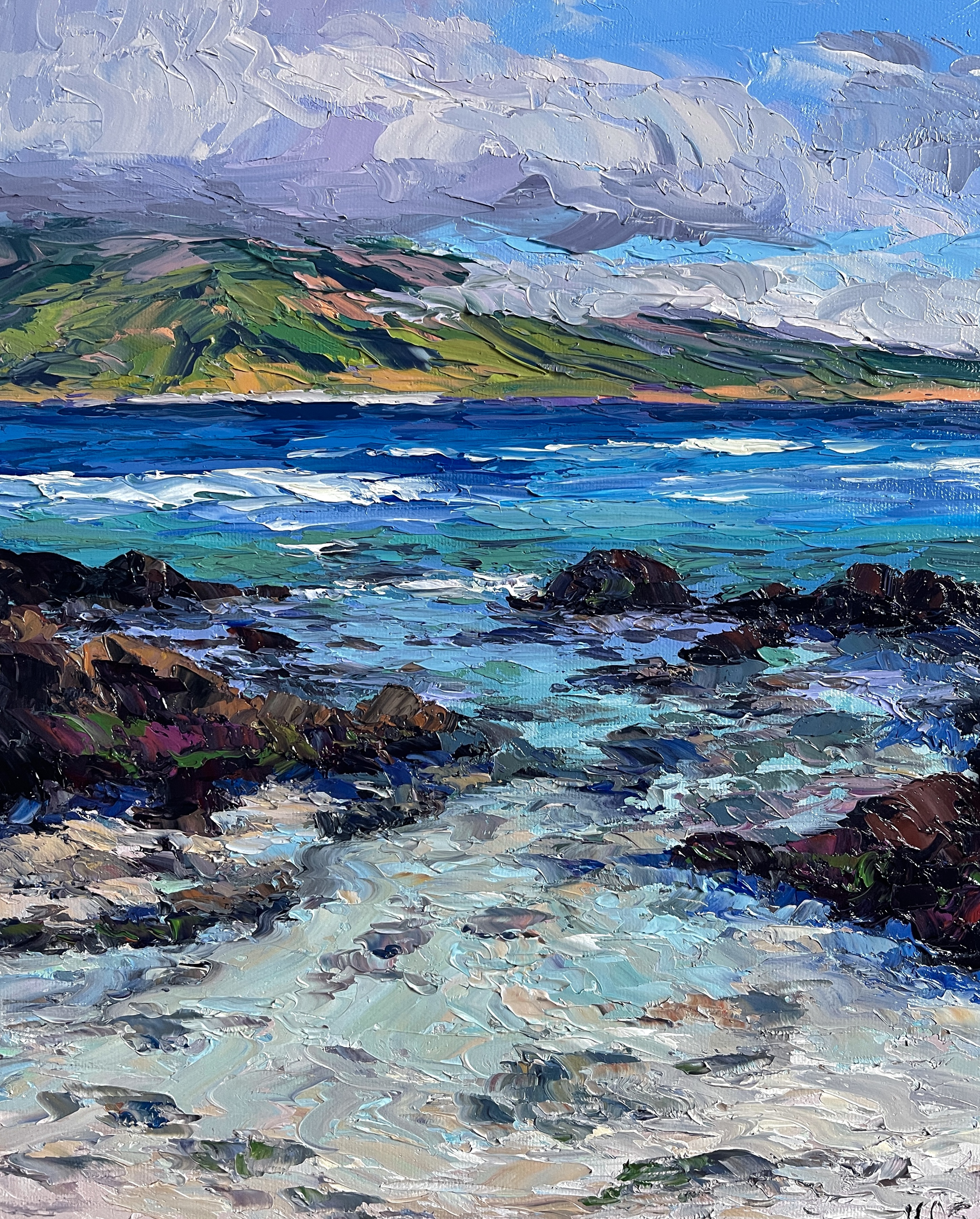 I enjoyed Kristen's class immensely. I was impressed with how easily I was able to produce a lovely painting under her generous and detailed expertise. I learnt skills that I can happily and confidently transfer to my own work. Kristen then took time out to critique my painting. With some very helpful advice I was able to touch up my painting transforming it from great to fantastic. 
Siobhan
I have taken a number of workshops, mentoring sessions and online classes and Kristen is hands-down my favorite instructor. She is not only an extremely talented artist, but an effective teacher. It is truly a gift to be able to provide valuable and meaningful advice and guidance in a positive and inspirational way. Kristen is so encouraging and can explain difficult concepts clearly and put them in the context of your individual skills as an artist. I highly recommend Kristen's online classes and if you have the opportunity to work with her in person, don't miss it!
Marie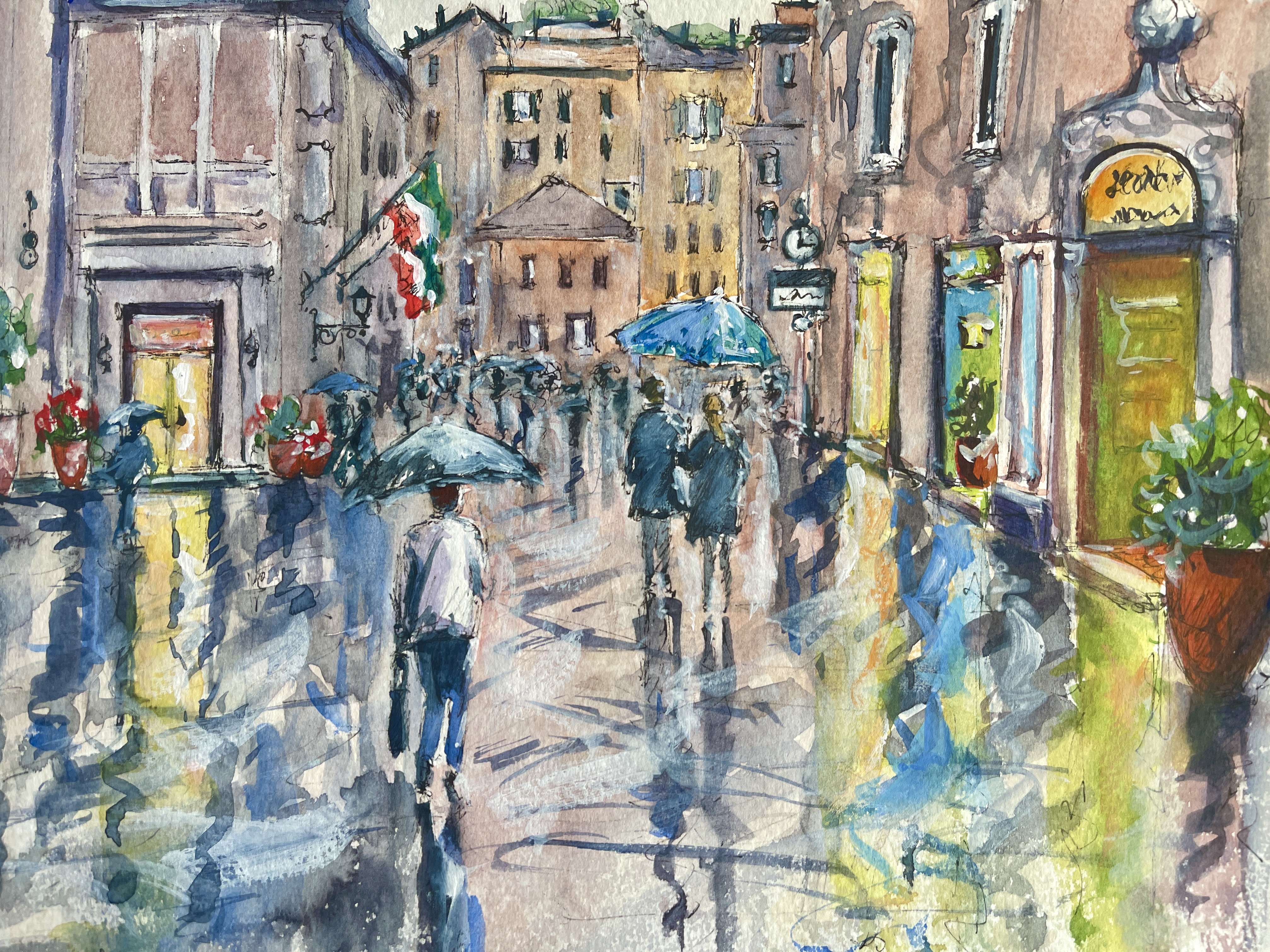 What kind of art is fun, immersive, colorful, social, and a joy to learn? Watercolor sketching! The perfect medium for anyone who wants to pack a small set of paints to take on trips or for people who are short on space and want to paint at home. Also ideal for artists already working in oil and acrylic as it helps with the practice of design, composition, and color mixing. Are you afraid to try watercolor?
Don't know where to start or what to include in your paintings? I'll show you an easy method to create colorful watercolor sketches from start to finish.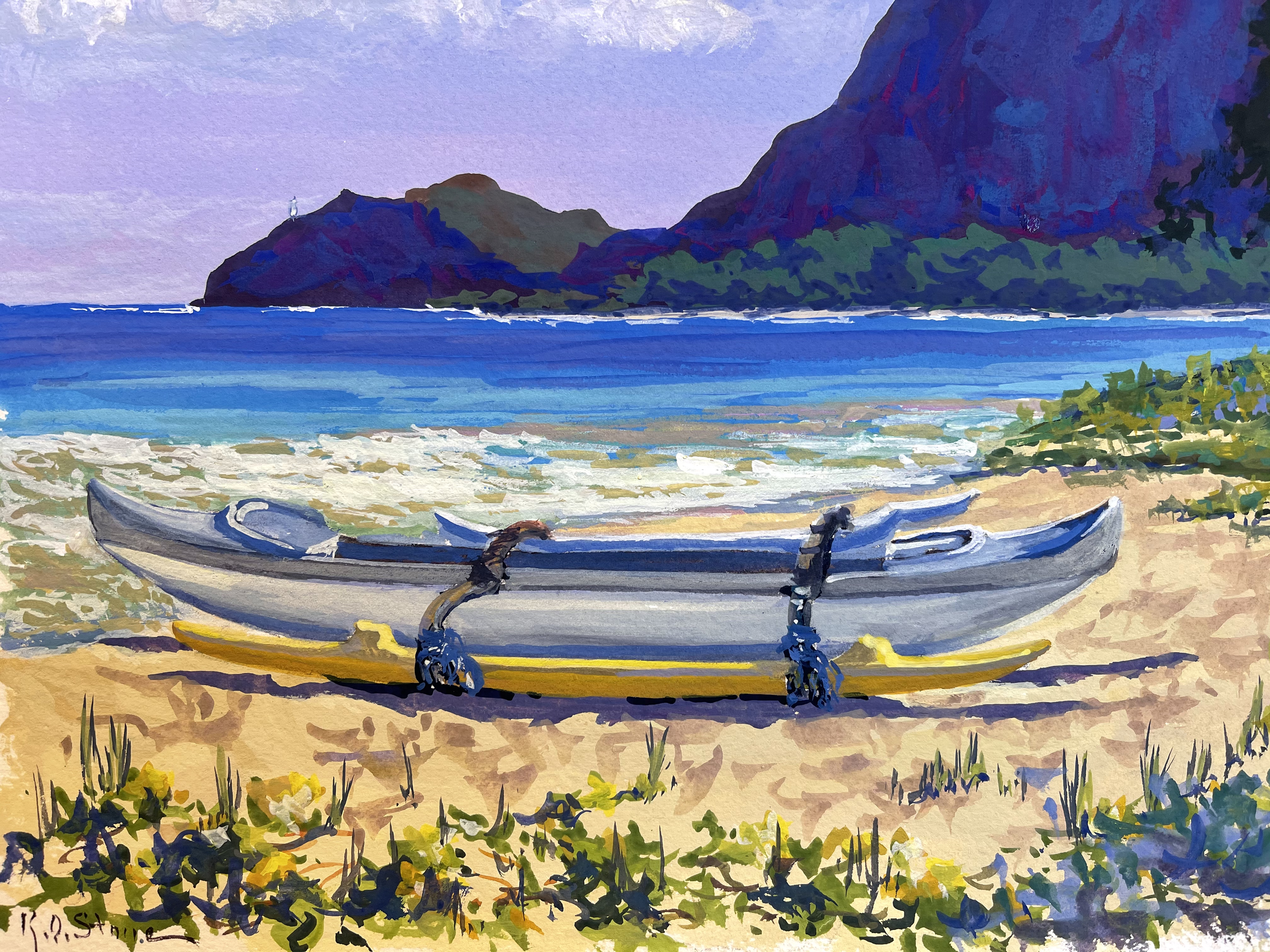 Learn to paint in gorgeous gouache!
Gouache is an amazing medium, called, "the platypus of mediums", it's a bit like watercolor, a bit like acrylic and even a bit like oil! Perfect for doing small studies or larger works, easy to travel with and dries quickly.