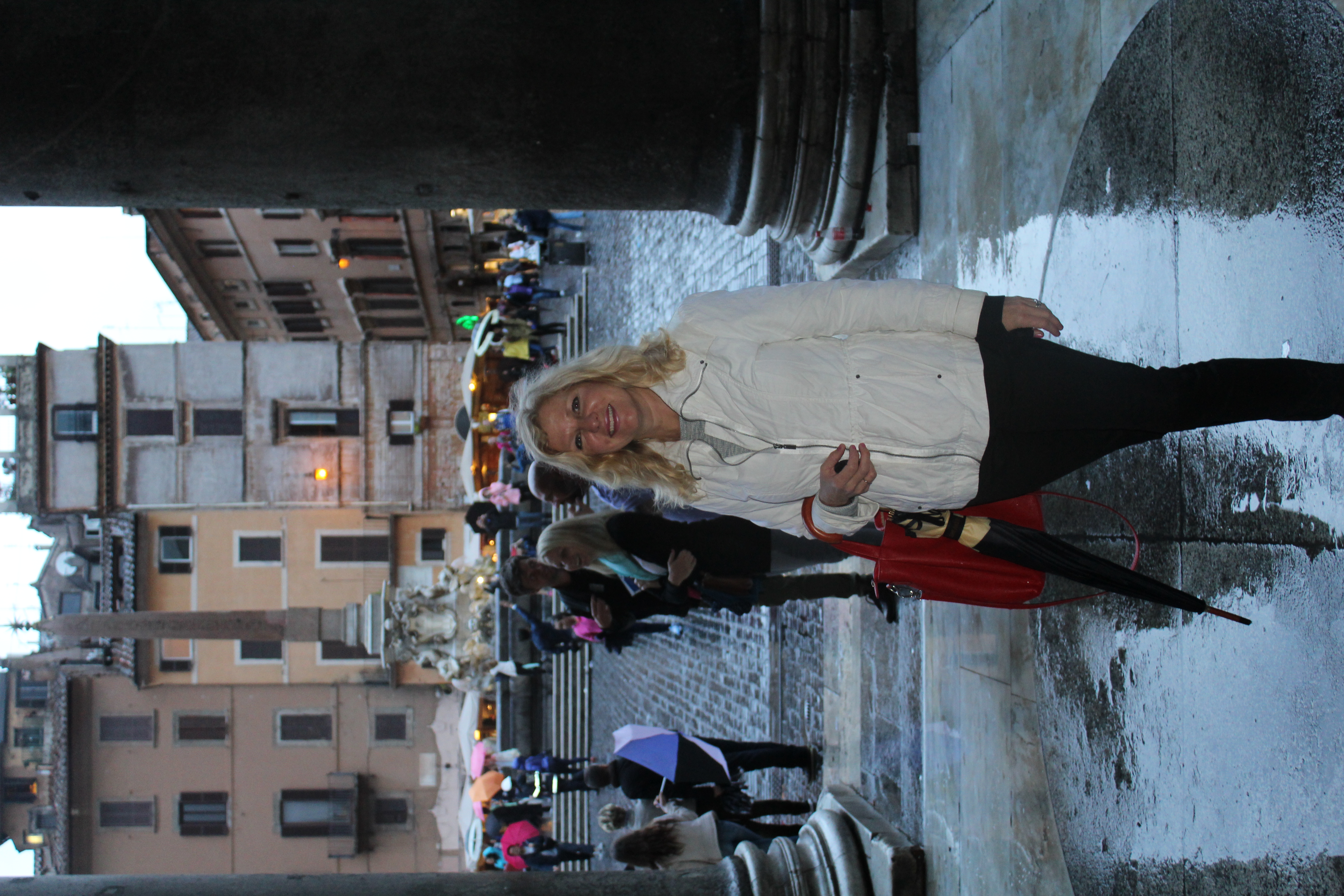 Join me online as I teach you how to paint 3 scenes including 2 from Tuscany and 1 from Hawaii. One scene is a close up of a 12 Century Tuscan village home with an iconic Italian door and lots of flowers. I'll demonstrate an easy way for you to paint the facade of the stone front home that makes it look textured. I'll also show you how to paint the flowers and plants with bold strokes of color in a wet-on-wet technique. Next we will paint a view looking at a Tuscan town. I'll explain how to design your foreground to lead the eye to the town. Next you will learn how to paint the layers of mountains and hills to add depth to the painting. Lastly we will paint a scene from The North Shore of Hawaii. I will demonstrate how to paint wet and dry sand, a gently breaking wave, a large tree and island clouds.
After completing this course you'll have a new set of art skills so you'll be ready to paint anything you see on your next vacation.
What students say
I loved how you used a slightly different mix of colours as you continued, and you carefully and clearly explained the colours you were blending. This made it a lot easier to follow and achieve a result far greater than I thought I could have done otherwise. 
The construction lines were a great tool and explaining how they worked during the compositional stage really helped pull the foreground into the focal point. I kept this in mind as I continued the finishing touches and I believe it made a huge difference to my finished painting. 
My big 'aha' moment was when you were describing shapes and discussing having too many of the same size. I then looked at the positive and negative shapes and saw my work from a completely different perspective. This was a game changer for me. 
Sophia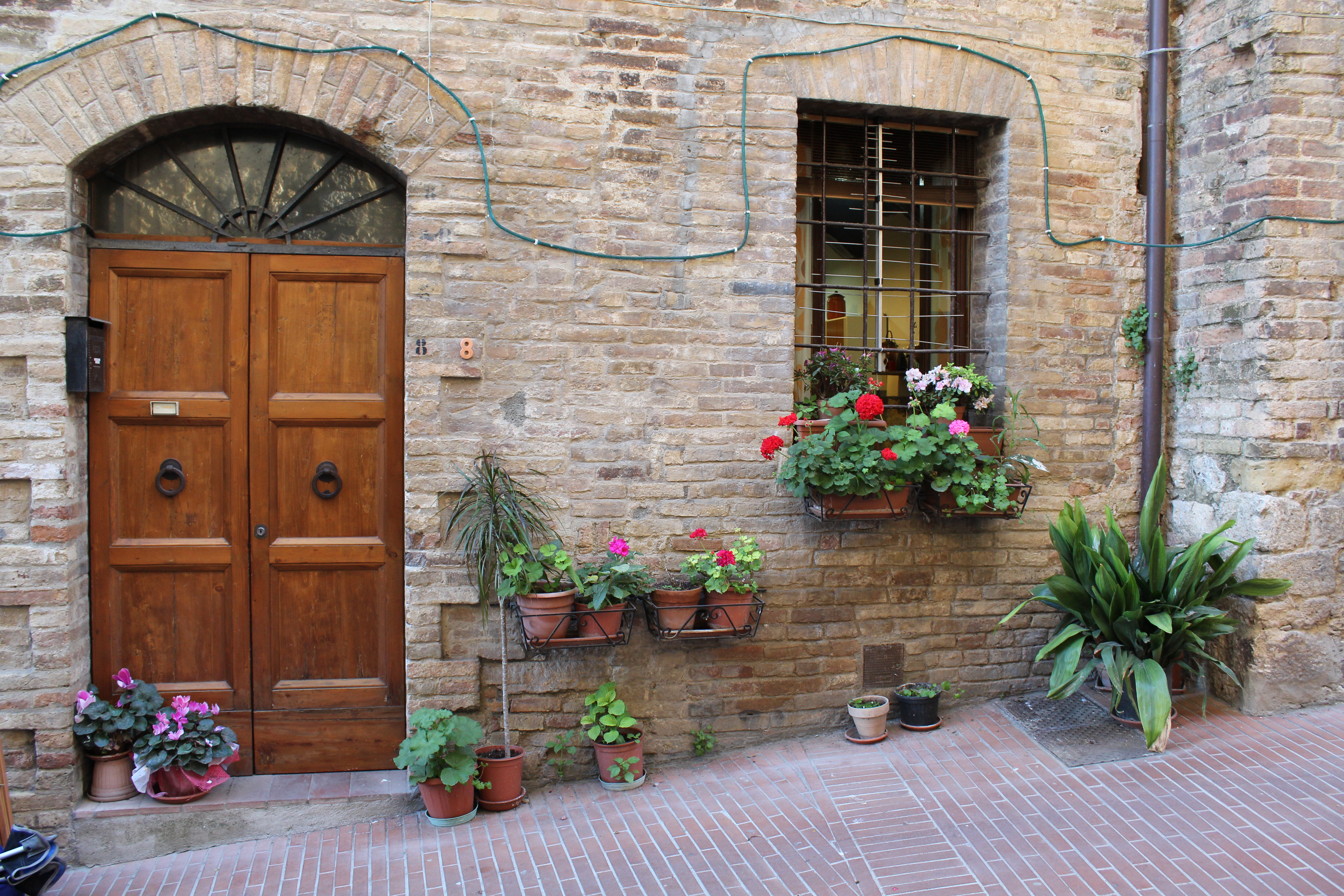 Via Palestra, San Gimignano, Tuscany
I found this lovely Italian village scene on Via Palestra, my favorite street in San Gimignano. This video lesson shows you a simple way to paint the stones, the flower boxes, as well as the charming and inviting front door and window.
This lesson will demonstrate how to create depth with overlapping hills, value shifts and edge work as well as how to design the vineyard and trees to lead your eye to the focal point of the hilltop town.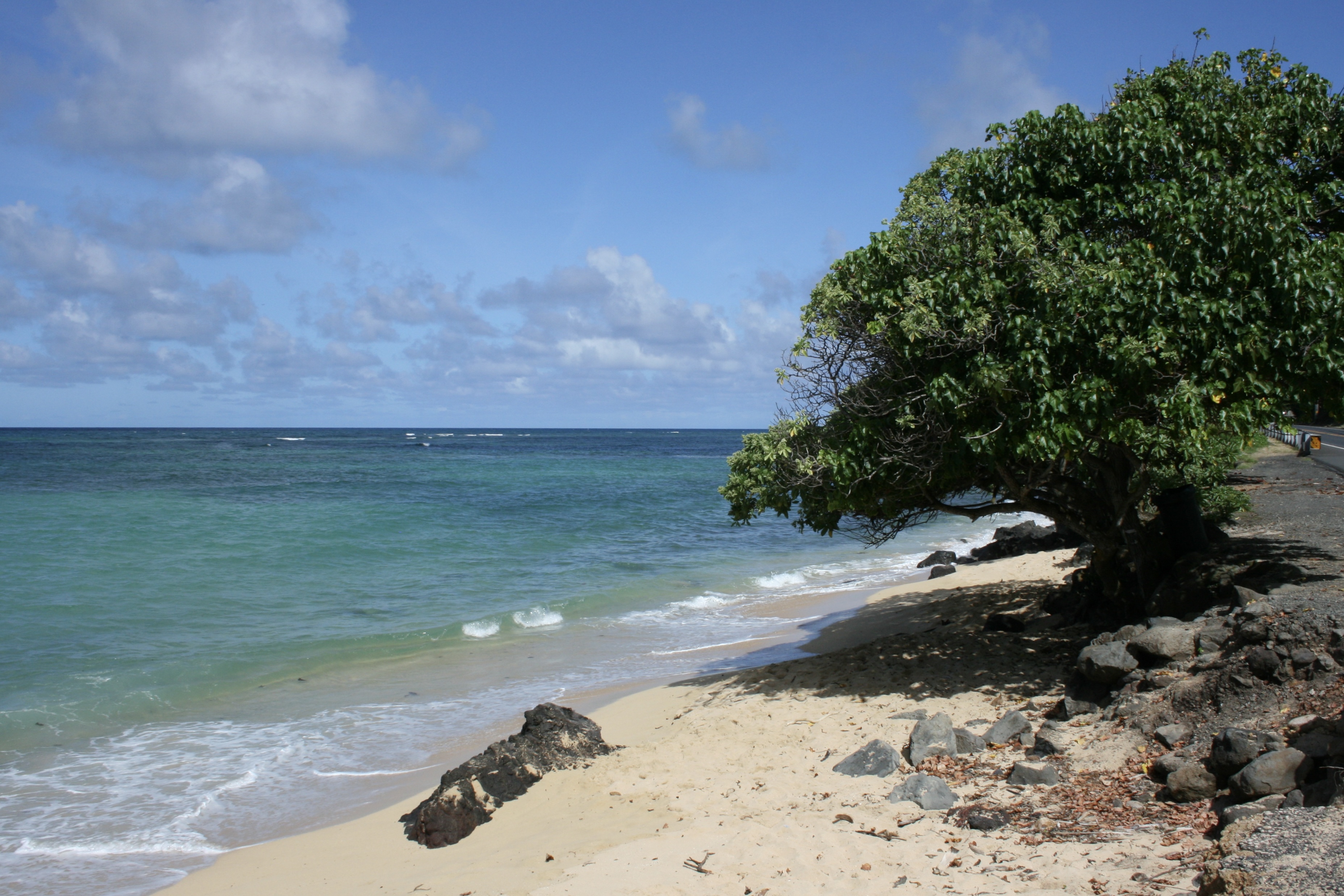 North Shore Paradise, Hawaii
Paint this beautiful, secret, North Shore beach in Hawaii. Join me online as I teach you how to mix a variety of blues to paint this amazing ocean scene. Drifting island clouds, beautiful turquoise water and gently lapping waves on a golden sandy beach. The video demonstration will show you how to easily draw and paint this Lovely scene.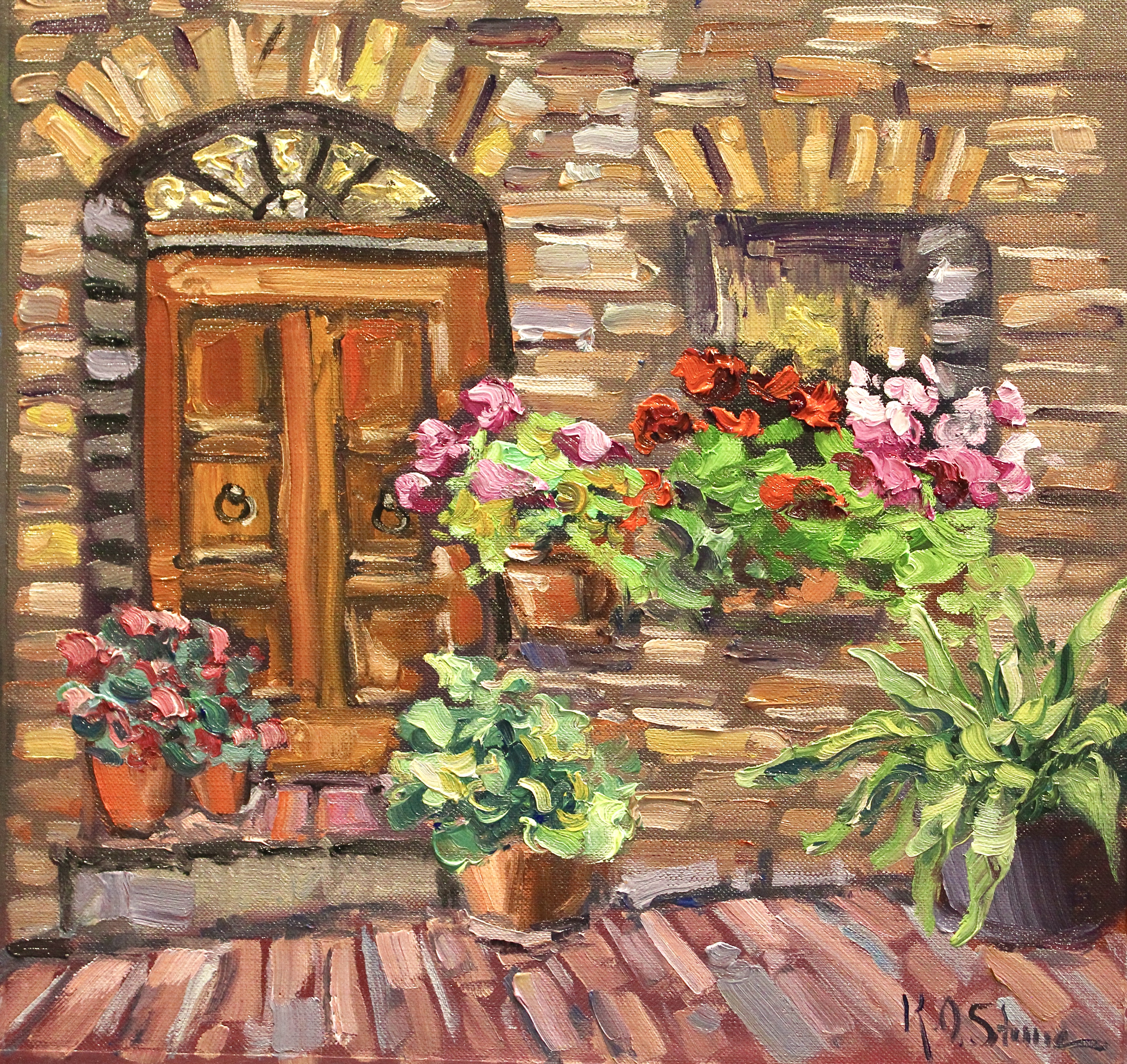 Learn bold brushwork and all prima painting
Learn to paint big shapes first followed by painting bold brushstrokes to create the look of texture with ease.
Tips for creating depth and atmosphere
I'll demonstrate and explain how to create the look of depth and atmosphere in your artwork by shifting colors, values and edges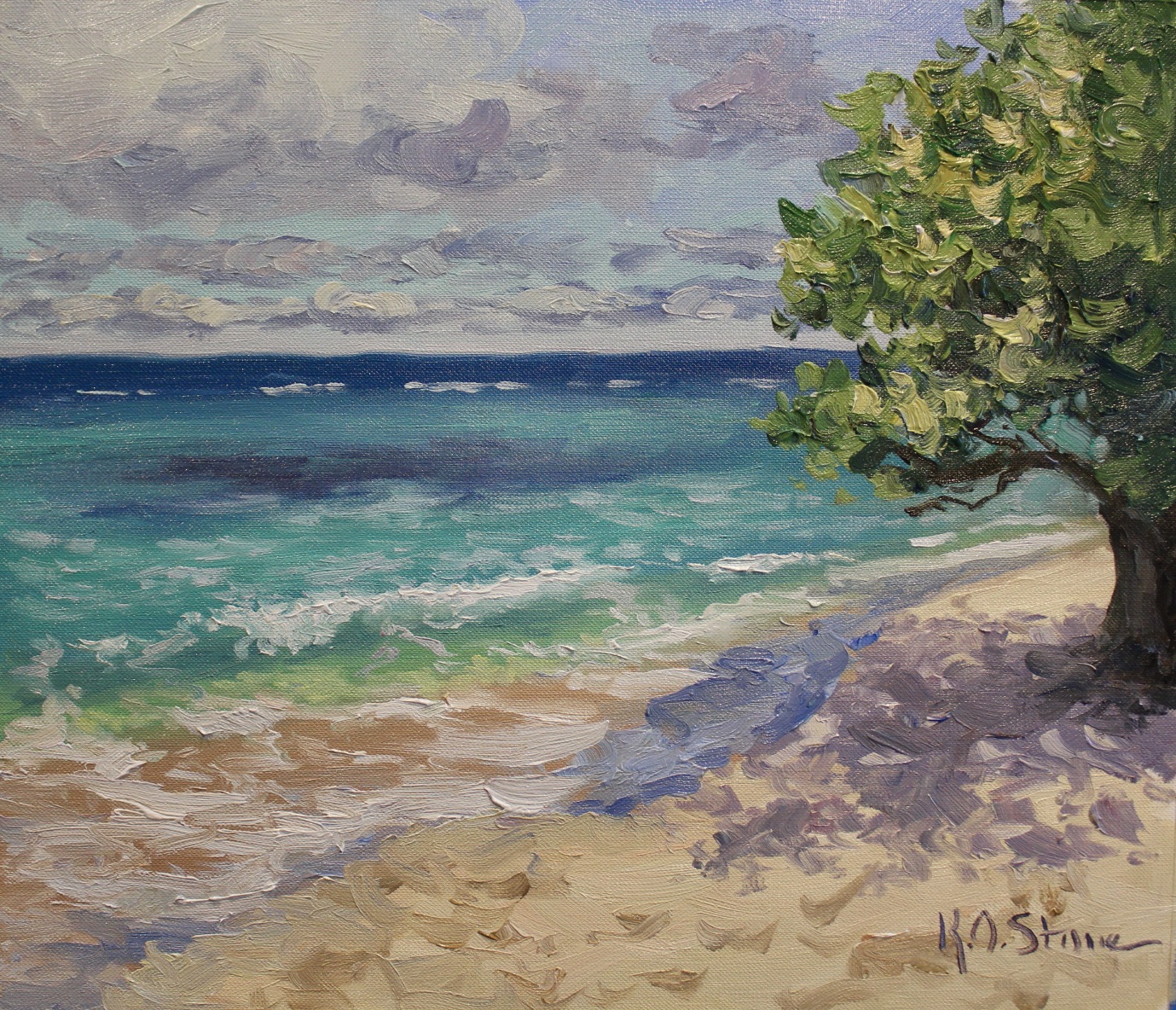 Paint an inviting Hawaiian beach
Learn to simplify the photo and design it in such a way that the viewer wants to step into the painting and go for a swim.
Preview the materials lists here and scroll down to see what is included in this course
I've been teaching painting for over 20 years
I teach in a structured way showing you how to simplify a complicated landscape or seascape.
You'll learn how to design your painting with division of space, eye movement as well as how to get to the essence of your subject quickly.
I also of cover how to make expressive brushwork, edges, color mixing and so much more.
My intention is to help yo build skills and confidence so that you can paint whatever you see wherever you go in the world and have fun doing it!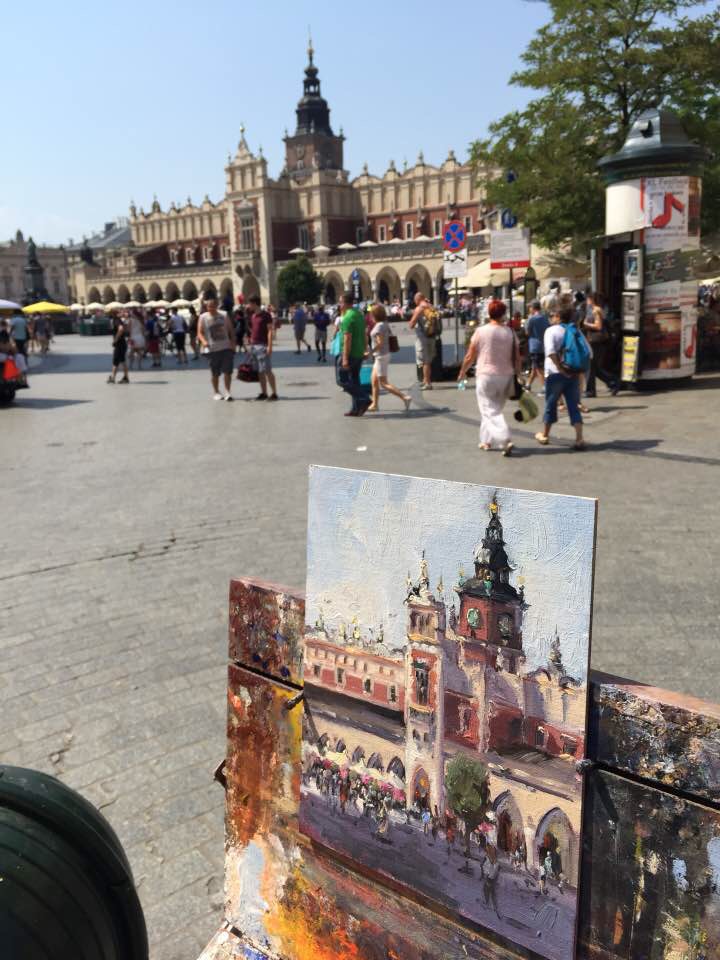 Here are a few of my other available online courses
Showcase other available courses, bundles, and coaching products you're selling with the Featured Products block to provide alternatives to visitors who may not be interested in this specific product.
Check your inbox to confirm your subscription