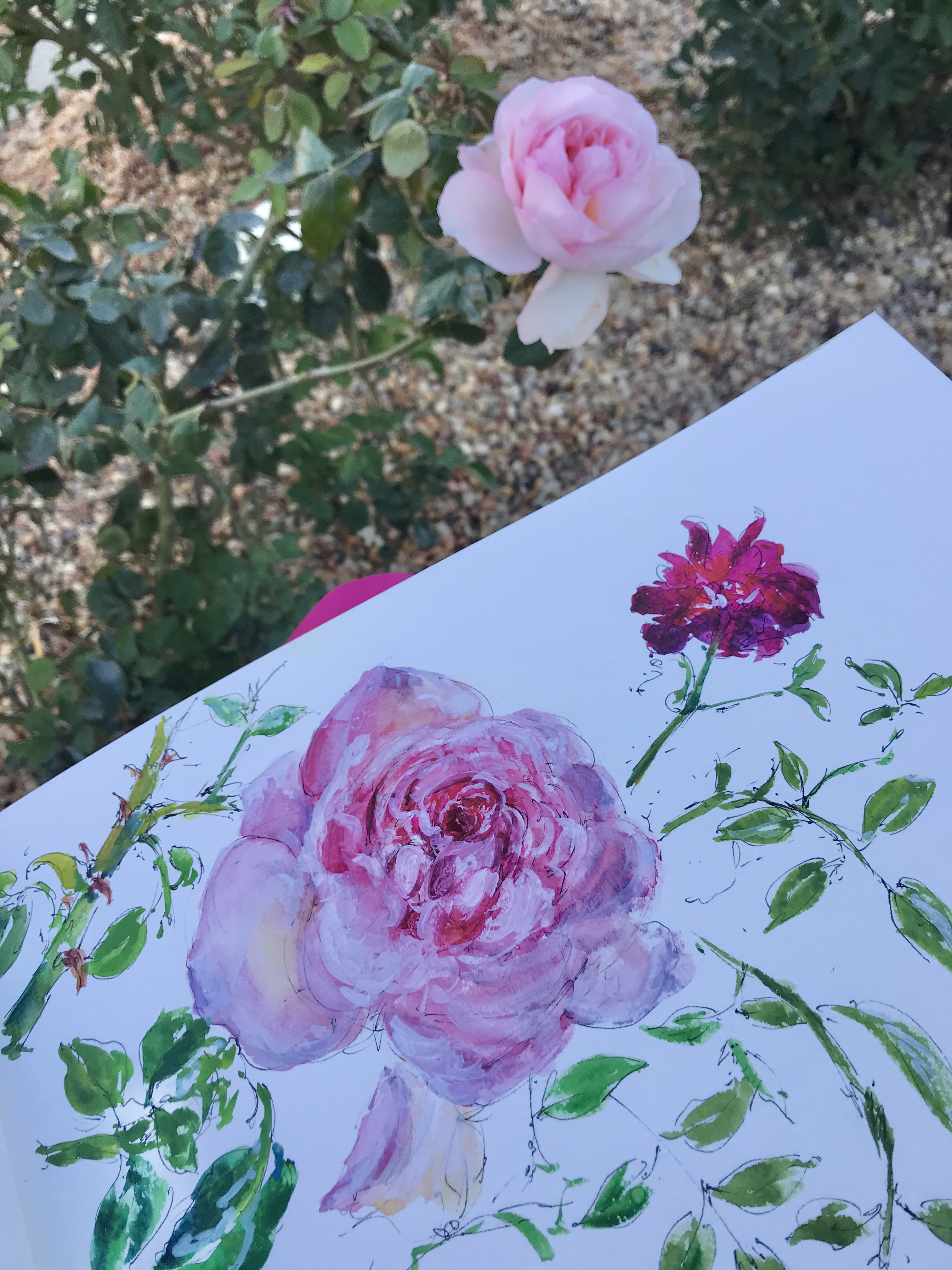 Plein Air At Sherman Gardens
Join me for an in person, small group plein air class at one of Southern California's most beautiful botanical gardens. 
I am fully vaccinated and am excited about teaching plein air classes in person again.
It will be so much fun to get out to paint from nature.
This class is limited to 6 students, is suitable for beginners through advanced painters and open to all mediums.
You can preview the materials list for each medium on my site.
I will give a 1 1/2 hour morning demonstration in oil and a small watercolor. For the rest of the afternoon I will walk from easel to easel offering individual help to each of you.
Learn to paint garden scenes and flowers
I will give an oil painting demonstration in the morning, after which I will go from easel to easel to help each of you with your artwork.
I will also do a small watercolor sketch to show you how to work in this amazing medium.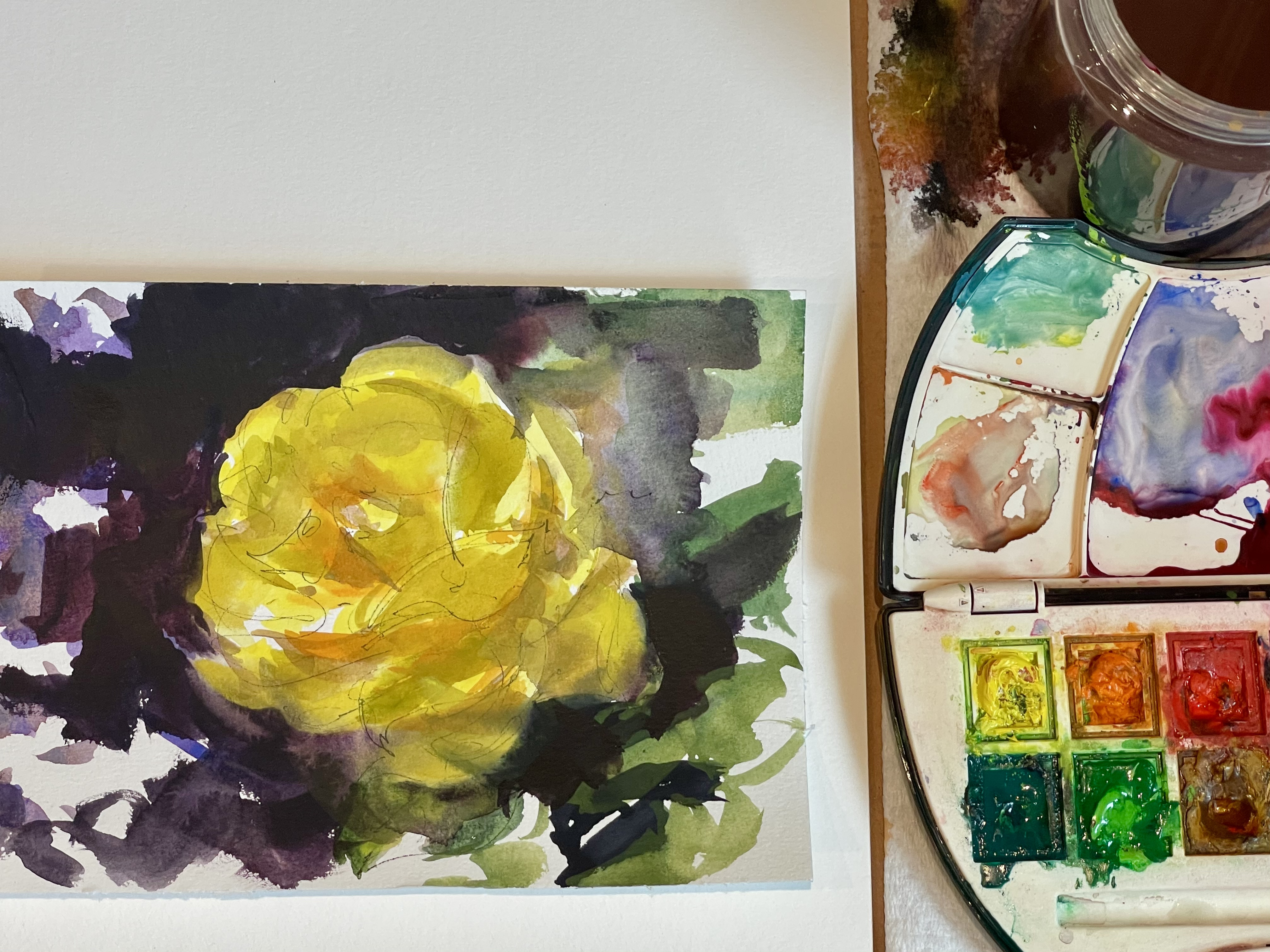 Mark your calendar.....
Available dates are
Wednesday, January 19th and
Thursday, February 17th
Class will be at Sherman Gardens at:
2467 East Coast Hwy. Corona Del Mar, California
Class time: 10:30am-4:00pm
Parking is free at Dahlia Ave. at 3rd Avenue which is the parking lot behind the gardens.
There is a 1-day fee of $5.00 to enter the garden
If you have any questions, don't hesitate to email me at [email protected]
If you need to call the garden, their phone number is:
(949) 673-2261
Demonstration in oil + small watercolor demonstration
Link to Sherman Gardens:
https://thesherman.org
What students say.....
Kristen, thank you for the great workshop! Everyone agreed we have never had anyone give such an informative presentation. 
Right now I have to paint a large canvas for my granddaughter-to-be. My daughter wants cactus and succulents, with flowers. After listening to you, I just did the undercoat in pink to go with all the green. I am glad I took notes and really paid attention to YOU. Hoping to get a chance to paint in one of your future workshops again soon.
Debbie H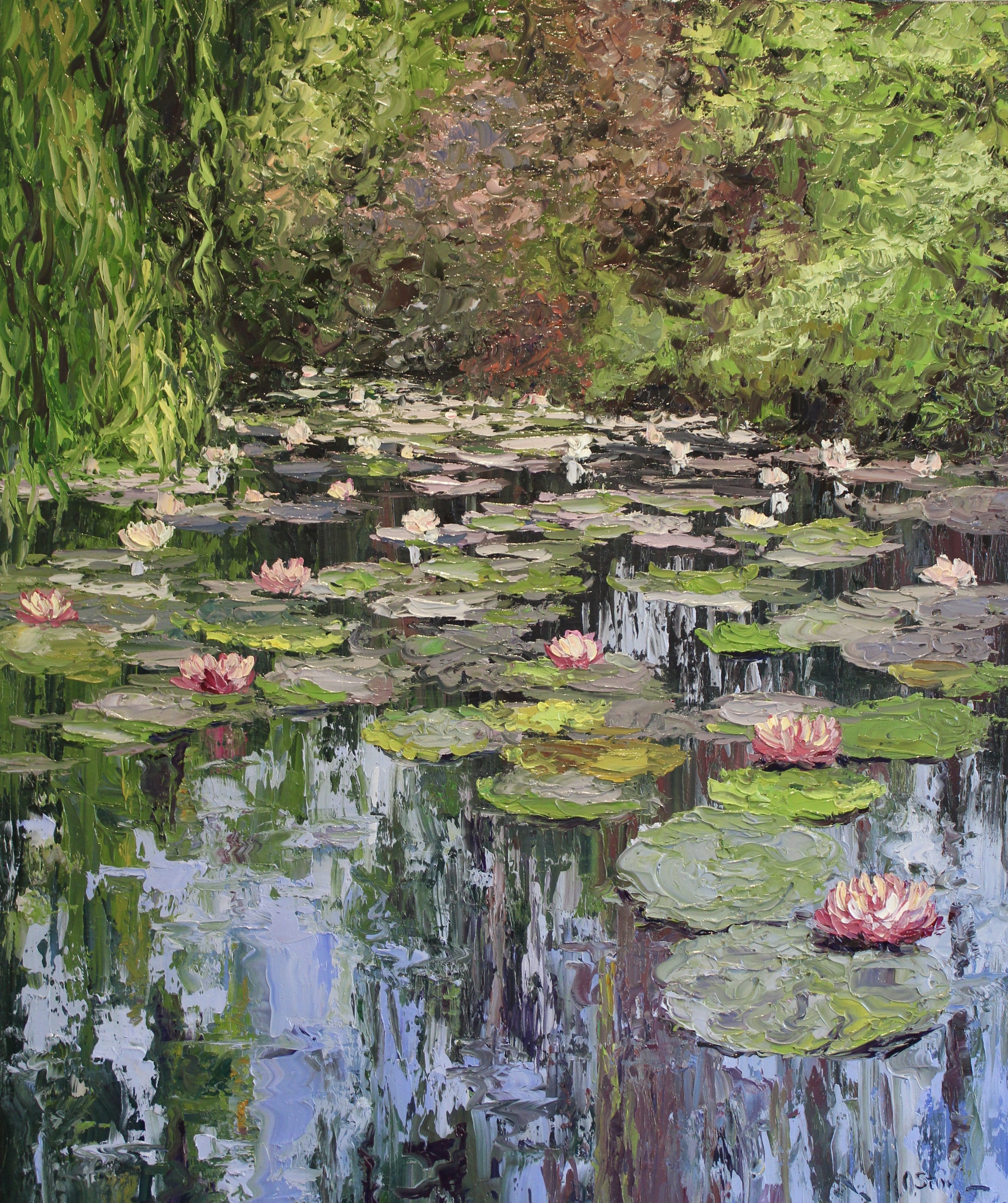 Garden Ponds are a favorite subject of mine
You can learn to do small, on site studies to use along with your personal photos to paint larger works such as this one. There is a lovely koi pond at Sherman Gardens.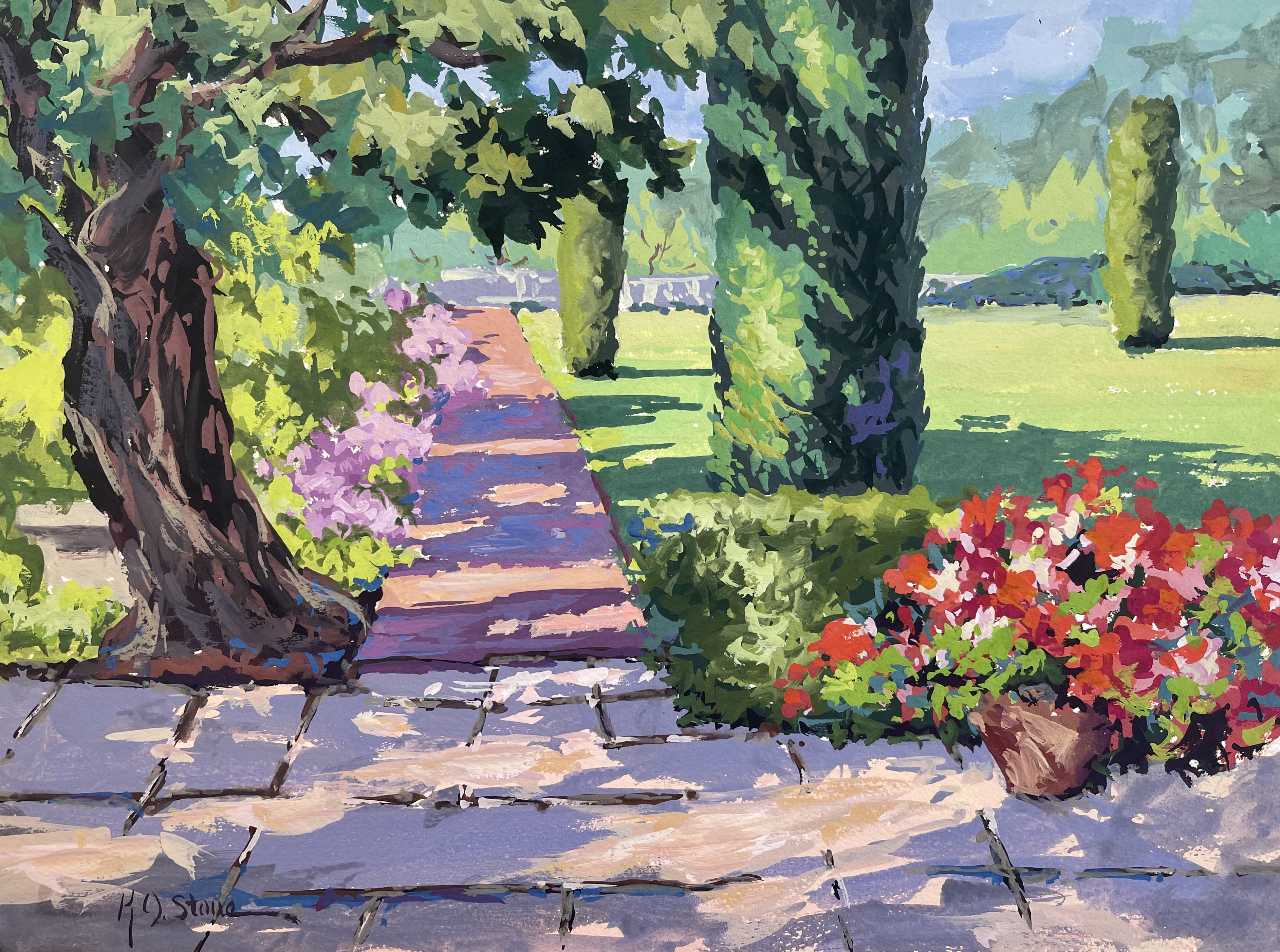 You can use gouache to paint garden scenes that sparkle!
Gouache is an easy medium to travel with. I like to use it on location as it dries quickly and can be painted on watercolor paper.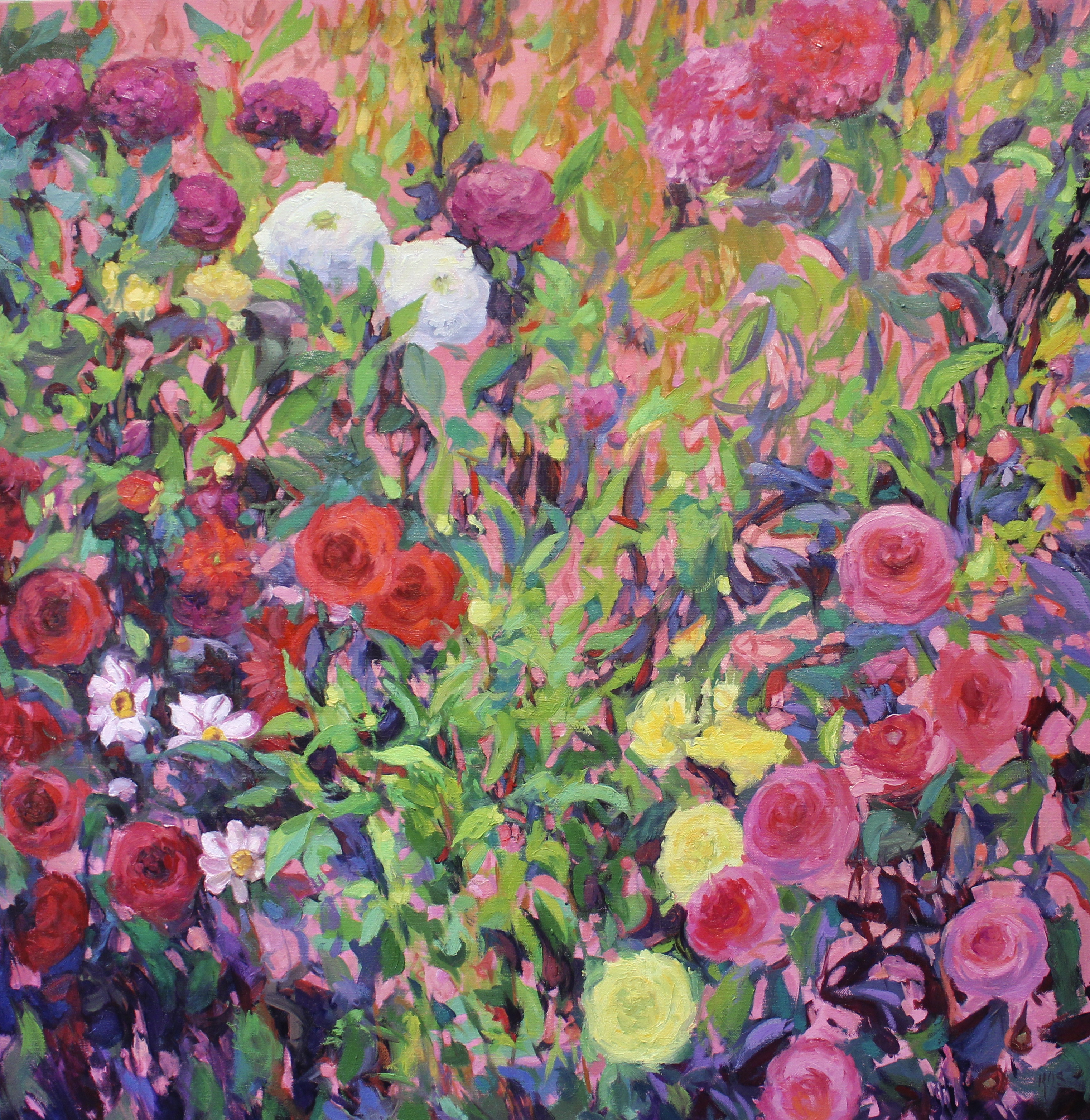 Paint an all-over composition of flowers
Sometimes I like to paint an unconventional composition like this one of flowers growing naturally in a garden setting.
Below are a few of my online classes about how to paint garden landscapes and flowers
Check your inbox to confirm your subscription