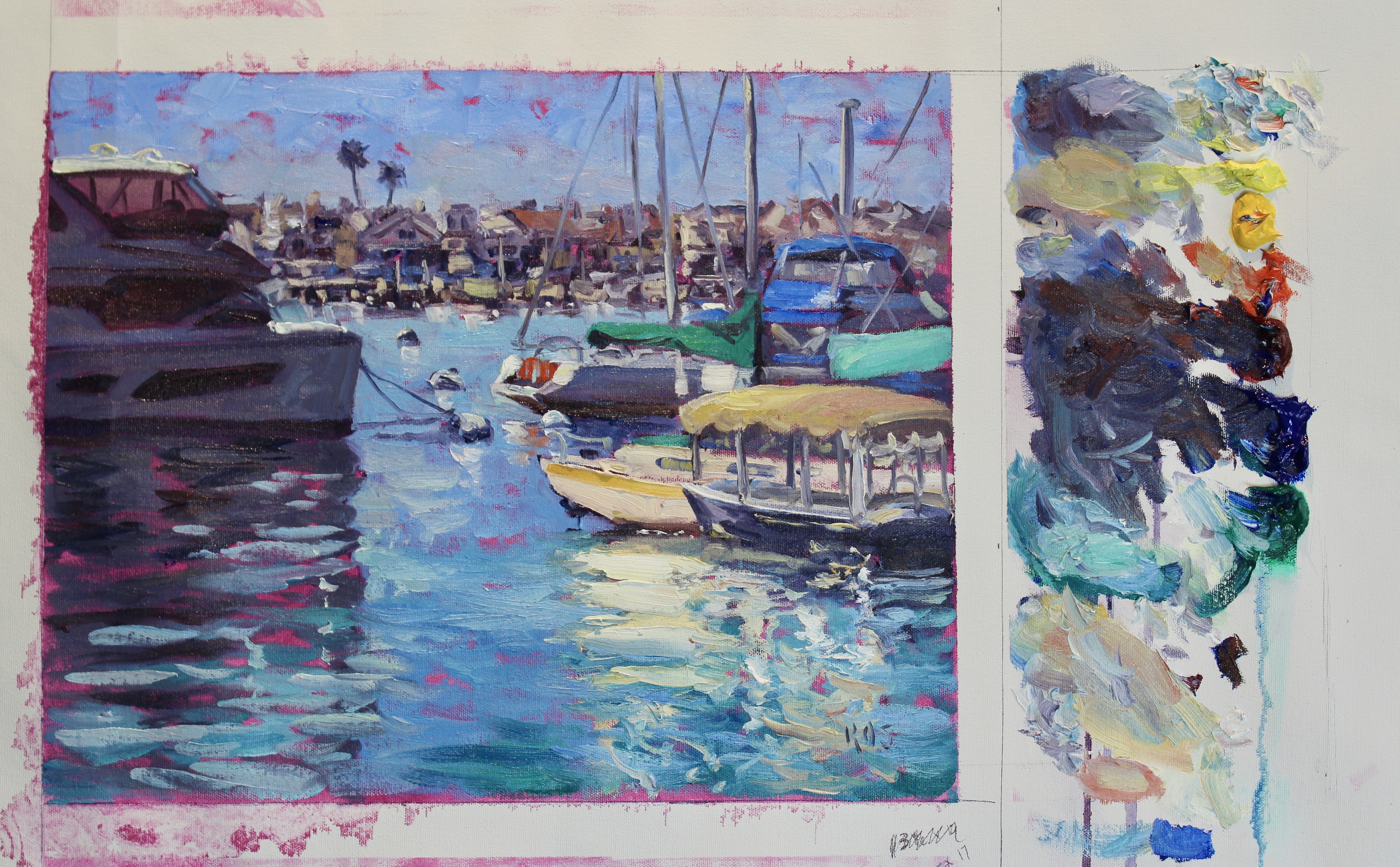 What does my video demonstration look like?
This image shows my finished demonstration painting for this lesson.
Next to it is my palette where you can see some of the colors I mixed during the demonstration. During the entire video, you can see my palette in real time while I explain which colors I'm mixing and why.
I zoom in often to show you close ups.
What Students Say


Not too long ago I moved from NH to CA. Took 6 months to get my house organized and bingo we were under "house arrest" for the virus and I hadn't painted in almost a year and lost my creativity. I looked on "'Bold Brush" and found a class listed as "paint the California desert" I liked the painting that advertised the class and when I spoke to Kristen I knew it was a go. I'm a moderately experienced painter and loved watching Kristen demonstrate and talk about what she was doing. I understood what she was saying and learned about round brushes and how to use them. I love to watch Kristen's brush work. It makes me want to paint. Not only that, she has a sense of humor, is refreshing easy to talk to, and loves to teach.
Beverly
I have been following Kristen's fun video lessons one after another on teachable for a while. With her teaching I learned how to mix vibrant impressionistic colors and brushstrokes. Paint along with her is always fun and enjoyable. 
Jiann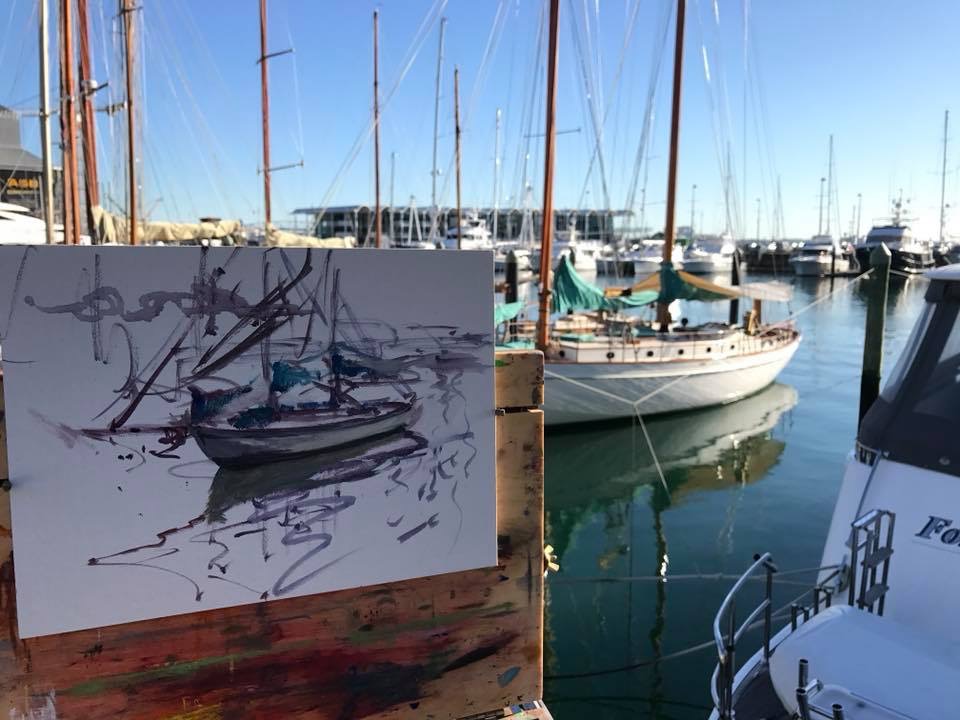 These 3 Photos Show Some Of My Previous Plein Air Paintings
I've spent years painting boats on location as well as from photographs. Let me share with you my method of simple composition and gestural brushwork.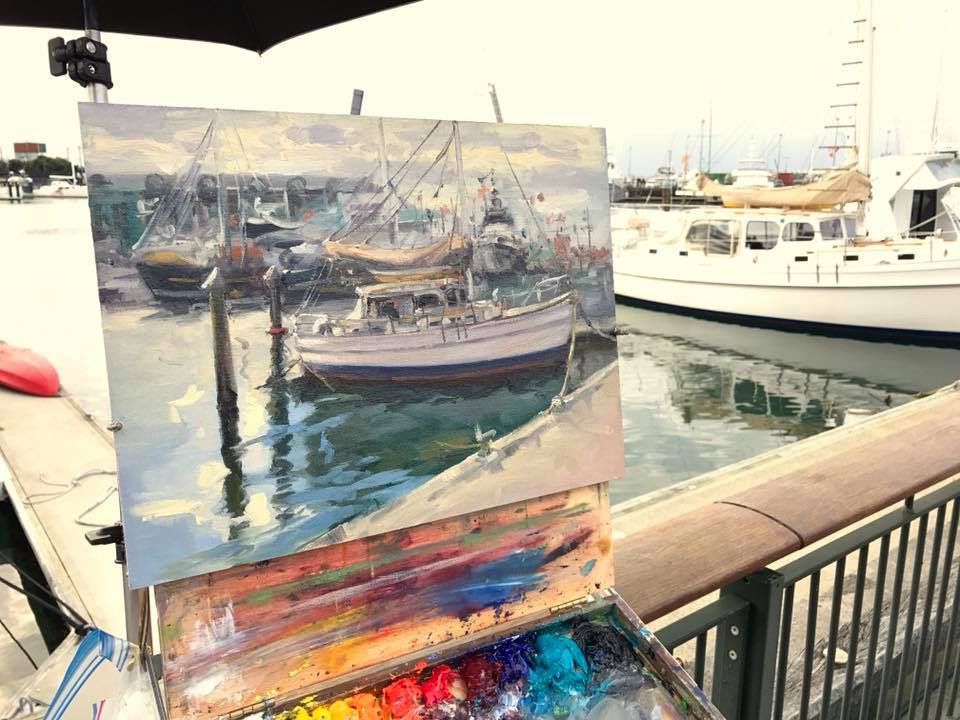 Learn Composition, Drawing and Lighting
I'll explain how to use different values and color temperatures to make dramatic light effects during the video demonstration.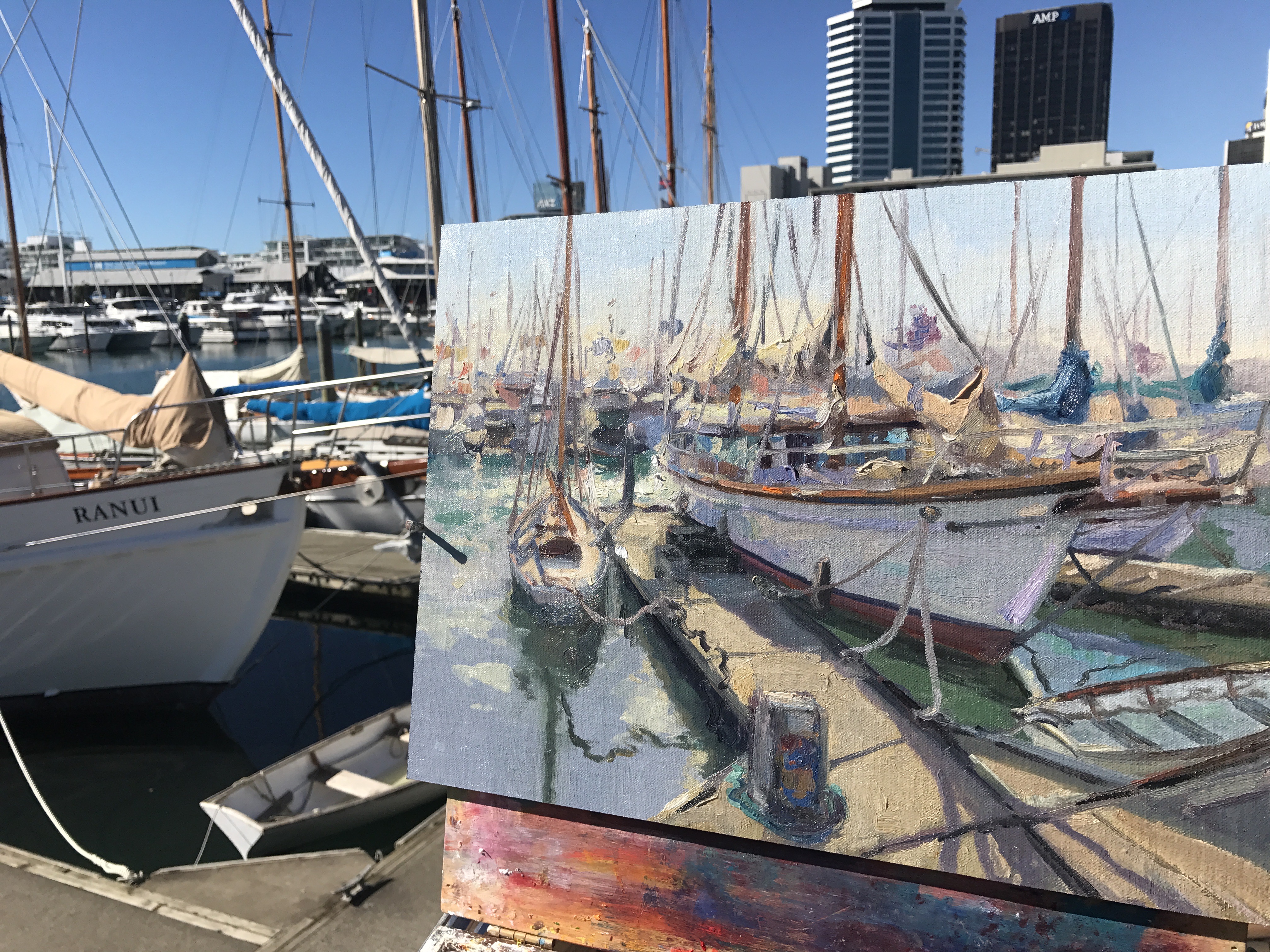 How To Paint The Background?
So many artists skip the background because they think it's too complicated.
I'll explain, step by step how to make a series of small, calculated, layered brushstrokes to give the visual impression of houses and other boats in the background.
Preview materials lists
Also included are 1 1/2 hours of video + reference photos and notes
Available in days

days after you enroll

Paint Balboa Boats And Reflections
Paint With A Limited Palette
This photo shows the palette I used in this painting, I've used Cobra solvent free oils.
You don't need these exact colors for this demonstration as you can substitute other reds, yellows and blues.
This video lesson is suitable for traditional oil paints, water mixable or solvent free paints or acrylics.