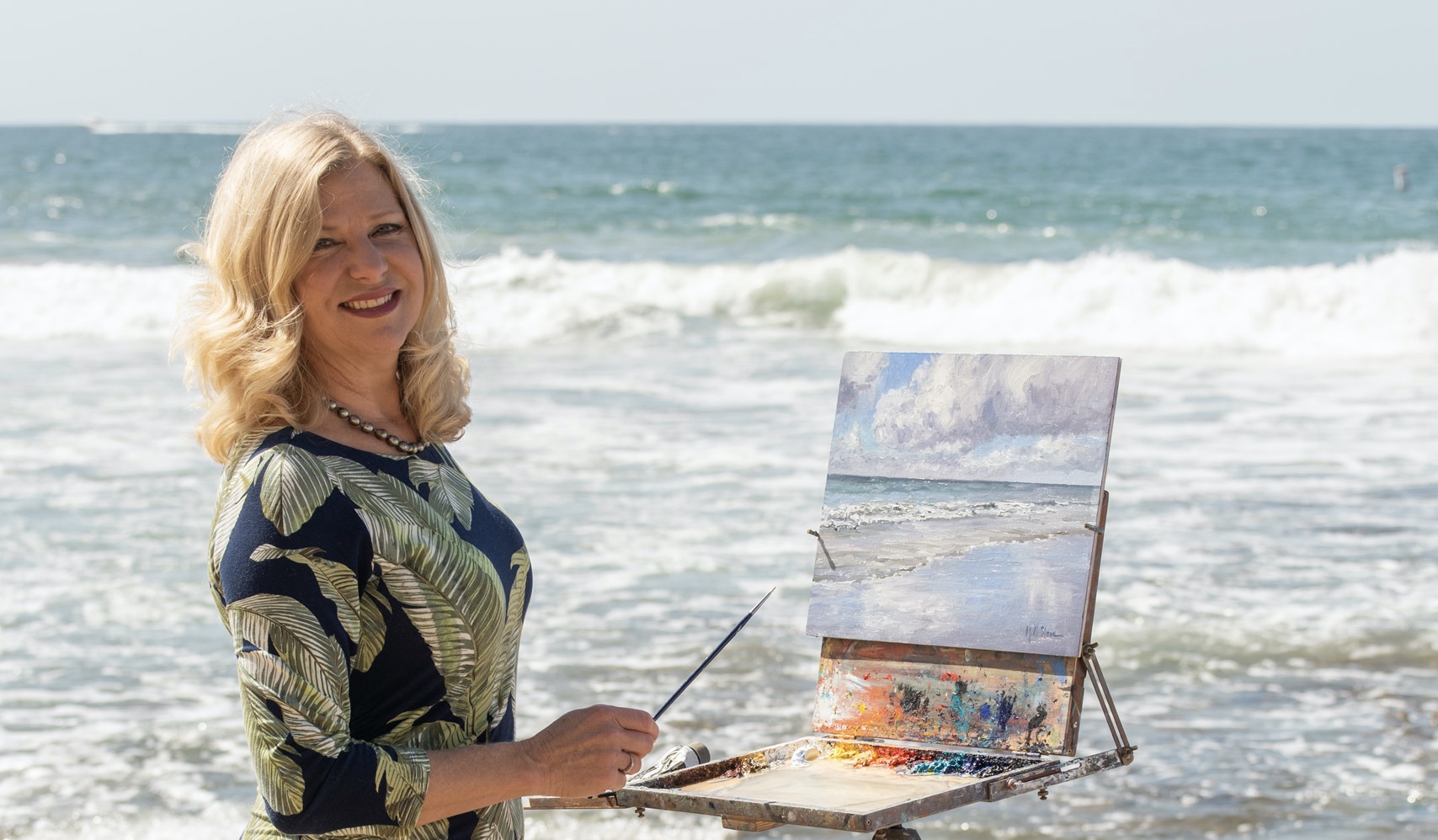 Hi, I'm Kristen, welcome to my online art school. Through paint along videos, diagrams, notes and photos, I'm here to share my painting techniques with you. With this online format, we are able to go more in depth than was possible in an in-person class. I've been a professional artist and fine art instructor for over 20 years.
Originally from Washington, D.C. , I've lived in some amazing places including most recently, New Zealand.
I enjoy painting and teaching a wide variety of subjects in a style that is a blend of impressionism and realism.
I designed this online art school to be a bridge between my in-person workshops and my video classes. The difference is that you get the paint along videos, photos, diagrams and more plus each lesson comes with a critique of your artwork by me. You're not left to watch the videos and figure things out on your own, I'm here to help you!
I've put everything I know about painting into my online courses. This is where you can learn artistic philosophy and important techniques to make beautiful, realistic, and impressionist-style paintings from the comfort of your own home or studio. 
I have courses for all levels of artists as well as to a variety of mediums.
I'll explain color theory, how to keep keep your colors clean, fresh and luminous. I will show you how to simplify, design and construct a successful composition from photos.
*Start and stop videos to fit your schedule
*Once purchased you own the course for a lifetime
*Suitable for all levels of artists
*Courses for oil, acrylic, watercolor and gouache artists + watercolor sketching courses
*Download the included notes, reference photos and composition diagrams
*Palette and material notes included
Student Testimonials
I studied as a beginner under Kristen and her patience and expertise in making the process simple made the difference in making me want to continue. 
Her presentations are well thought out and she is patient in guiding any painter to more successful paintings. 
Because of her well thought out basic instructions and guidance I continue to paint often. Her wonderful lessons have stuck with me now for five wonderful years. Linda D
Kristen Olson Stone has been my artistic guiding light for several years. She took me from an awkward novice to a much more confident and inspired artist. I continue to "hear her voice" as I paint, helping me ask questions about what my painting needs. Kristen is down-to-earth, warm, patient and encouraging as she expertly guides her students to ever-better results. Christy W
I was still relatively new to painting when I started to work with Kristen. I learned a lot form her! I loved learning about her color choices, her composition process and watching the energy and life that she puts into her paintings! Liz F
Kristen's classes are well planned and executed. Her demos are focused on specific topics, approaches, skills and techniques to painting.  As a retired school administrator, I think Kristen's instructional approach and delivery is very professional and effective. Steve L
I have studied with great success with Kristen for many years. Kristen is patient, positive and has a fantastic way of seeing and communicating to her students how to improve their painting skills.  No matter how many classes I take from Kristen, I am continually learning something new and improving as a painter. I highly recommend her as an instructor.
Amy S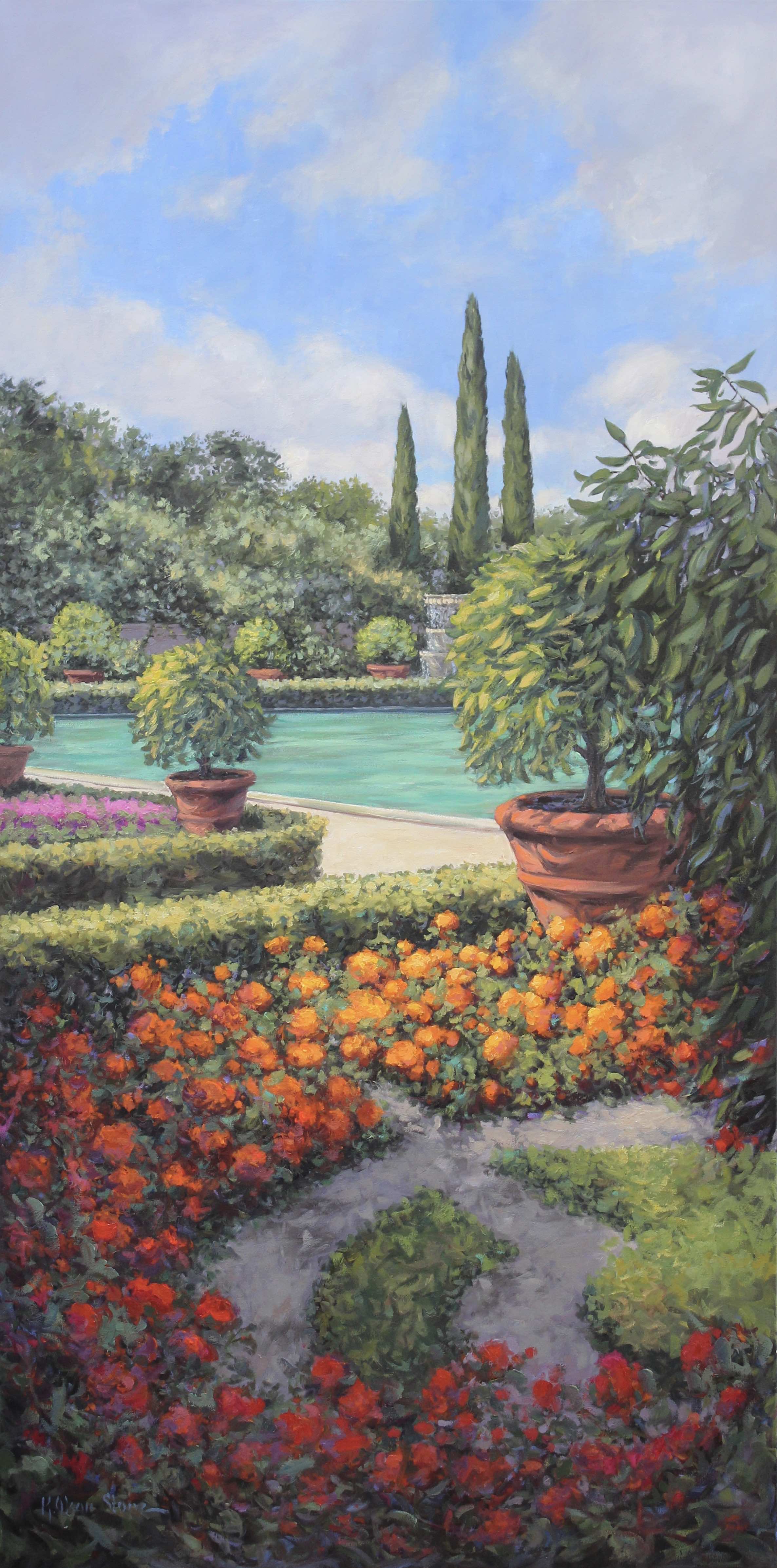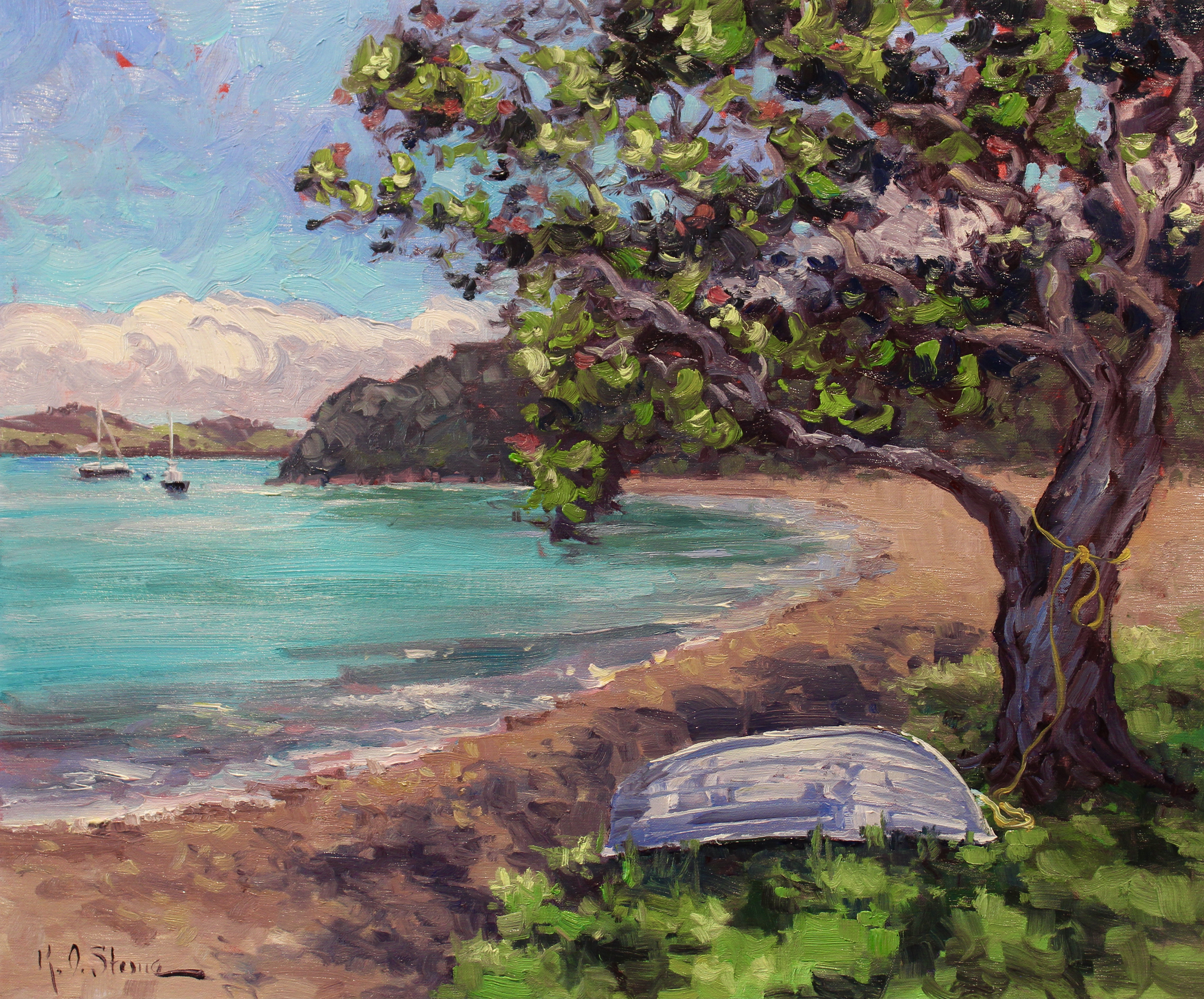 Some Recent Student Reviews
In painting this seascape I found following your tutorial a lot easier as you described the way to hold the brush for the style you were using. 
I was amazed that by following your tutorial I watched as rocks underwater came alive in my painting and adding sea foam was made easy and simple. This were challenges in the past the prevented me from even contemplating painting seascapes.
I loved how you used a slightly different mix of colours as you continued, and you carefully and clearly explained the colours you were blending. This made it a lot easier to follow and achieve a result far greater than I thought I could have done otherwise. 
The construction lines were a great tool and explaining how they worked during the compositional stage really helped pull the foreground into the focal point. I kept this in mind as I continued the finishing touches and I believe it made a huge difference to my finished painting. 
My big 'aha' moment was when you were describing shapes and discussing having too many of the same size. I then looked at the positive and negative shapes and saw my work from a completely different perspective. This was a game changer for me. 
Thank you so much Kristen, this has been a wonderful painting to do, I have learnt so much and look forward to painting many more. 
Sophia Helene
I enjoyed Kristens class immensely. 
I was impressed with how easily I was able to produce a lovely painting under her generous and detailed expertise. 
I learnt skills that I can happily and confidently transfer to my own work. Kristen then took time out to critique my painting. With some very helpful advice I was able to touch up my painting transforming it from great to fantastic. 
Siobhan
I have taken a number of workshops, mentoring sessions and online classes and Kristen is hands-down my favorite instructor. She is not only an extremely talented artist, but an effective teacher. It is truly a gift to be able to provide valuable and meaningful advice and guidance in a positive and inspirational way. Kristen is so encouraging and can explain difficult concepts clearly and put them in the context of your individual skills as an artist. I highly recommend Kristen's online classes and if you have the opportunity to work with her in person, don't miss it!
Marie