6 Complete Lessons, 1 per month
Each month beginning in October, we will explore how to improve your artwork with lessons that include instruction on design, drawing, painting, perspective, color mixing, texture building and more.


No matter what your current skill level, you will progress as you learn new skills.
We will paint a variety of seascapes, landscapes and garden paintings


So what do you actually get with this Art Club?


*1, new, complete lesson released on the 2nd Friday of each month. Each lesson includes a pre-recorded 1 hour video lesson, design diagrams, reference photos and palette notes.
This amounts to 6 classes + bonus classes
You can start, pause, rewind and replay the video lesson as many times as you want to!
Demonstrations will be in oil.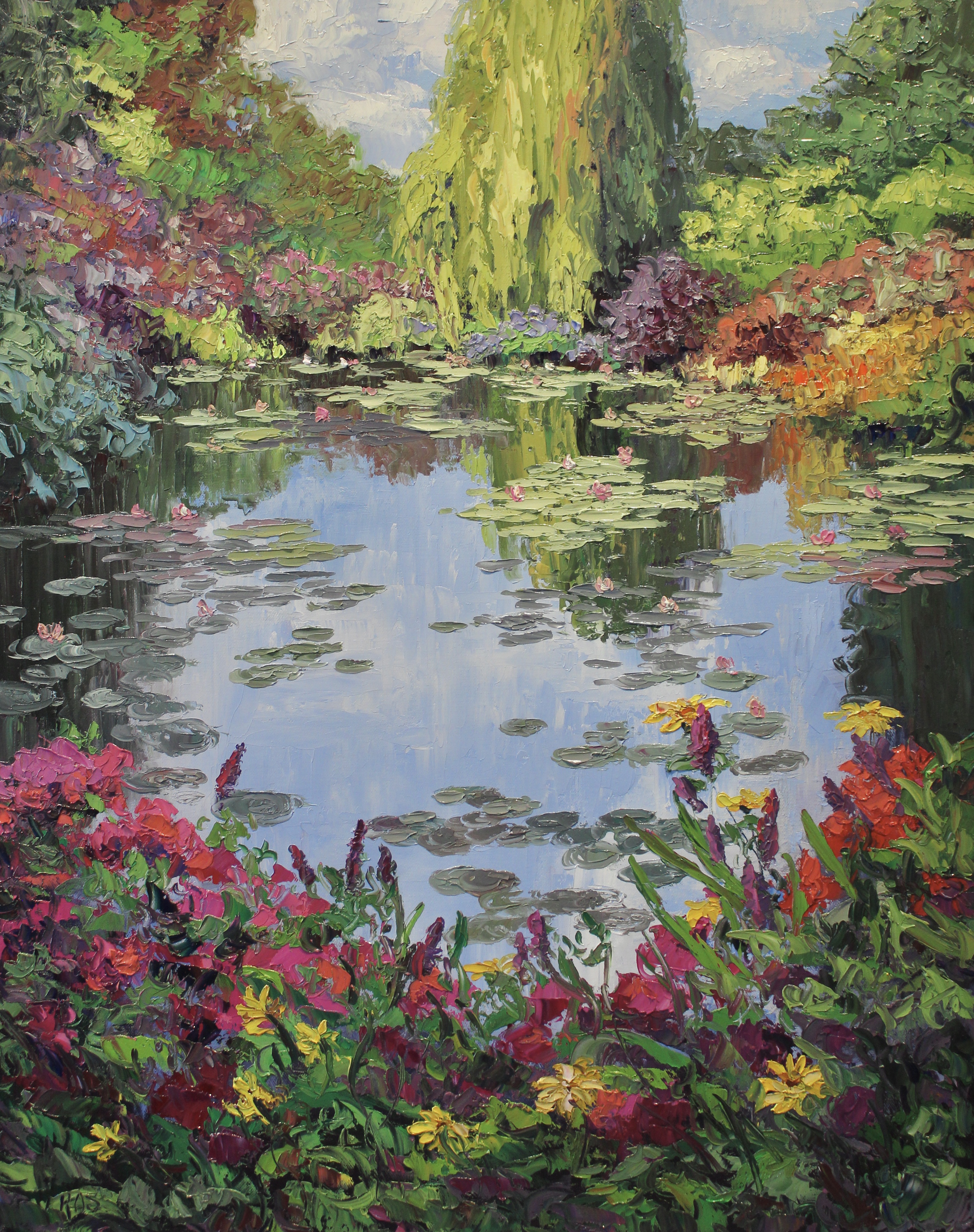 I'll demonstrate how to paint a variety of subjects!
We will tackle a variety of subjects, I'll demonstrate how to paint reflections, flowers, waves, rocks and other elements, how to design with shapes, color design, atmospheric perspective, depth, and so much more,
I'll demonstrate how to use a combination of brushes and palette knives in your paintings.
I'll show how to use palette knives to sculpt strokes of paint and add texture to your artwork.
I'll also demonstrate how to use a variety of brushes to layer paint achieve depth, and how to paint specific fine details and in your artwork.
The painting on the left is Giverny Gardens, it was painted with palette knives. The seascape painting below was painted with brushes.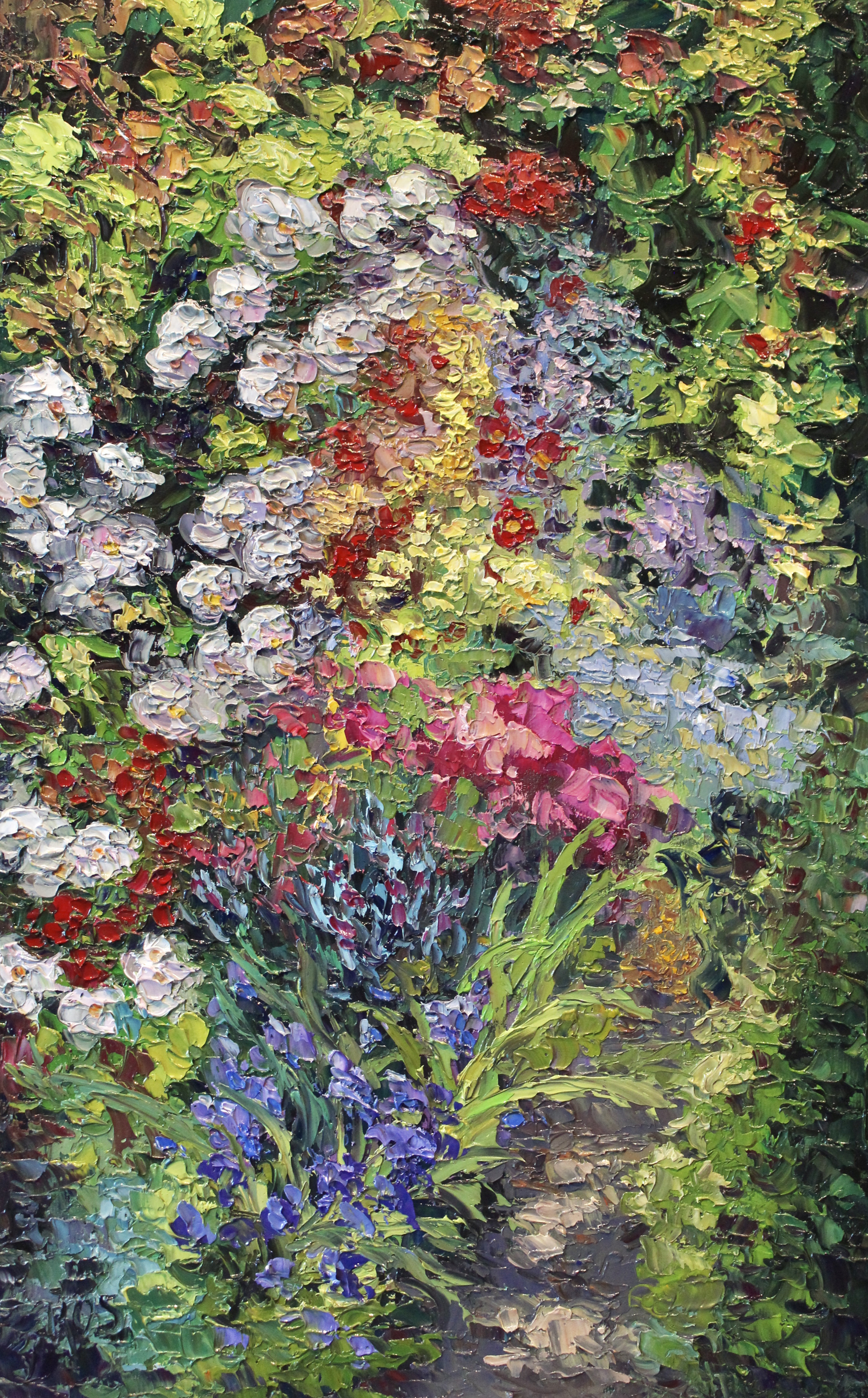 Explore Color Mixing And An Introduction To A Few New Colors!
I will demonstrate how to mix a wide range of colors within "color families". I'll also introduce you to unique specialized colors that you may decide you want to try. I'll discuss color substitutions as well.
You'll learn the secrets of how to mix luminous colors and avoid making mud.
I'll share color recipes for different mediums throughout the year. These are recipes that you can memorize and use repeatedly in your own work to help you work faster.
It's extremely beneficial to an artist's growth to explore color mixing and edge work in more than one medium.
I will introduce you to some other mediums throughout the year because believe it or not, working in watercolor or gouache actually helps you with oil painting and visa versa. I'll demonstrate the beauty of color mixing for watercolors, gouache, oils and acrylic.
I'll show you how to give your artwork depth using values and temperature shifts.
Learn to mix colorful grays as well as how and where to place pops of bright color to finish the artwork.
Here are a few of my other online painting courses

Check your inbox to confirm your subscription