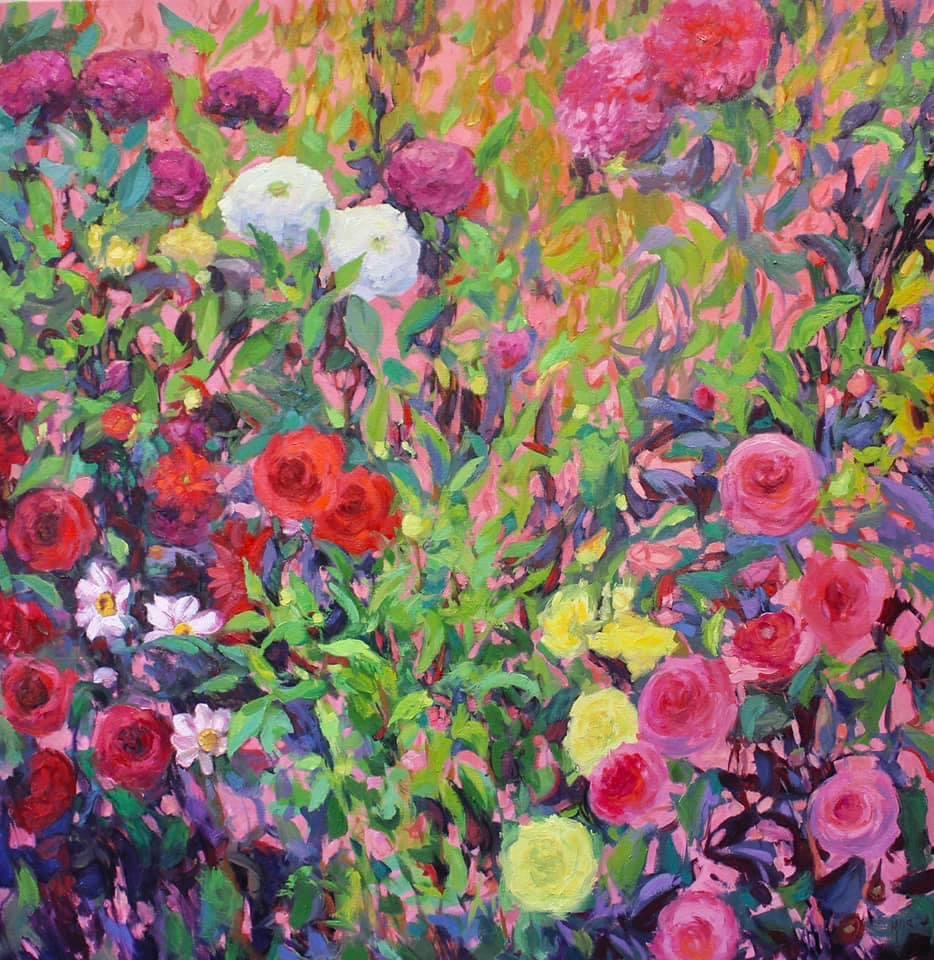 Learn a variety of compositional approaches including how to create an all over flower pattern that flows, and "off center" center of interest and more
I'll explain how to paint a web of vibrant colors, utilize an underpainting and balance it all with a variety of hard-to-mix greens.
We will cover different styles of brushwork, impasto painting, layering colors and a variety of impressionist painting techniques as well as the artistic philosophy behind them.
I've also included the history of impressionist painting and some of Monet's most famous quotes:)
The first 4 video lessons are available for viewing, 2 remaining videos will be available by the end of September.
What you get with this course
6 complete lessons including 6 video painting demonstrations that are approximately 2 hours each.
Paint anytime anywhere! You can start, pause and rewind to fit your schedule. There is no time limit to finish this course.
Design diagrams, drawings, notes, reference photos, technical information about traditional oil paints, water mixable oils and acrylics.
I will show you how to paint a variety of garden compositions.
We will explore how to figure out what your intention is before you begin and how to hold onto your intention throughout the painting.
Learn to paint with a variety of styles of brushwork to create different surfaces.
We will use the reference photos shown below. Each lesson also comes with additional photos for you to practice with.
Personal critiques included!
Suitable for oil and acrylic painters, visit the curriculum to preview the supply lists for all mediums
You can email me a photo of each of your finished paintings for a personal critique.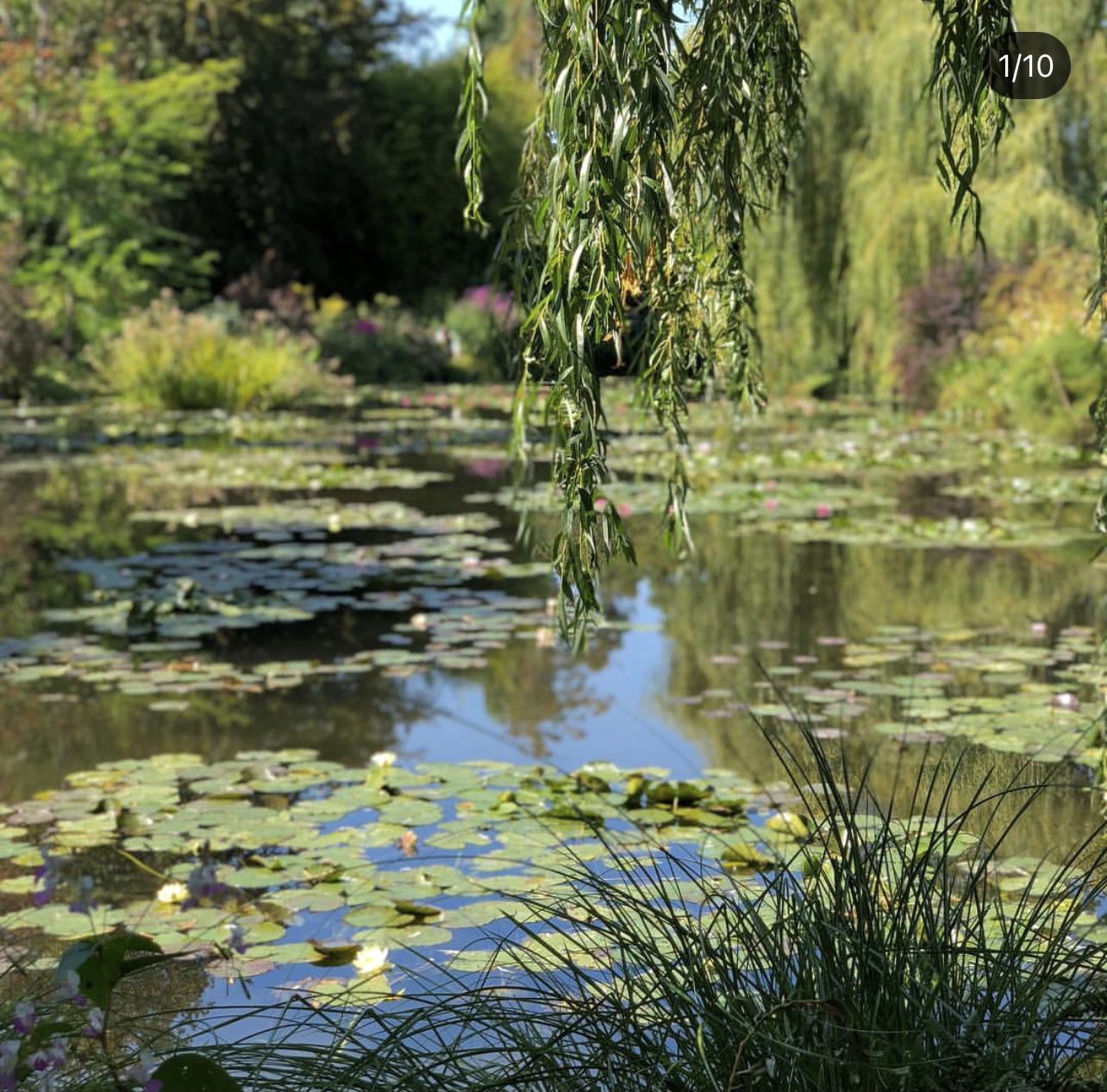 Paint Monet's Garden Pond
I'll show you how to make fresh brushstrokes of bright, beautiful colors. We will cover where to start and how to proceed through the painting. I'll demonstrate how to make the plants and trees look as if they glow as well as how to create the look of sunlight and shadow.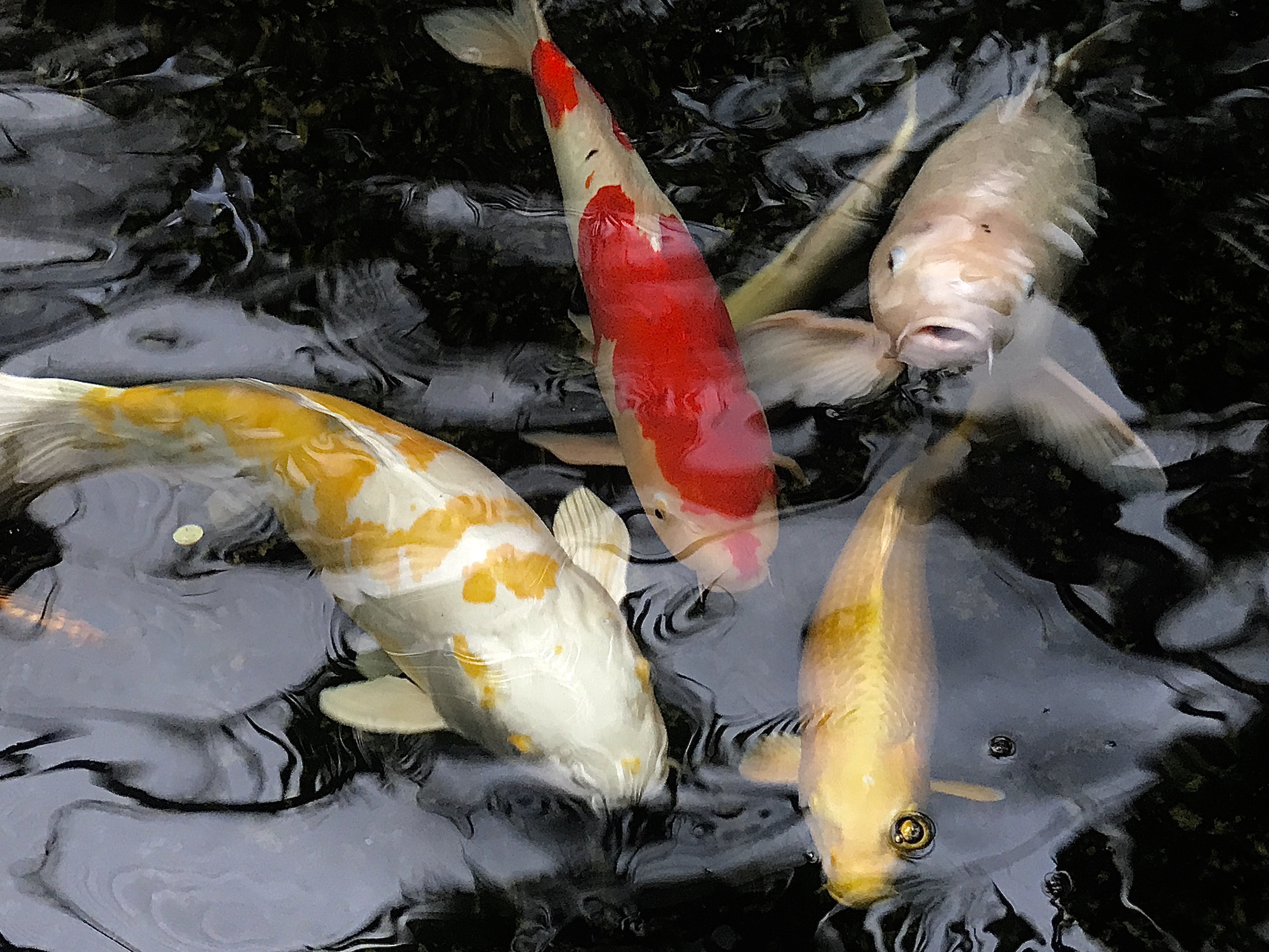 Learn to paint koi as they are swimming in a garden pond. This lesson includes instruction for how to make the koi look like they are moving, paint the reflections in the moving water and make the koi look three dimensional.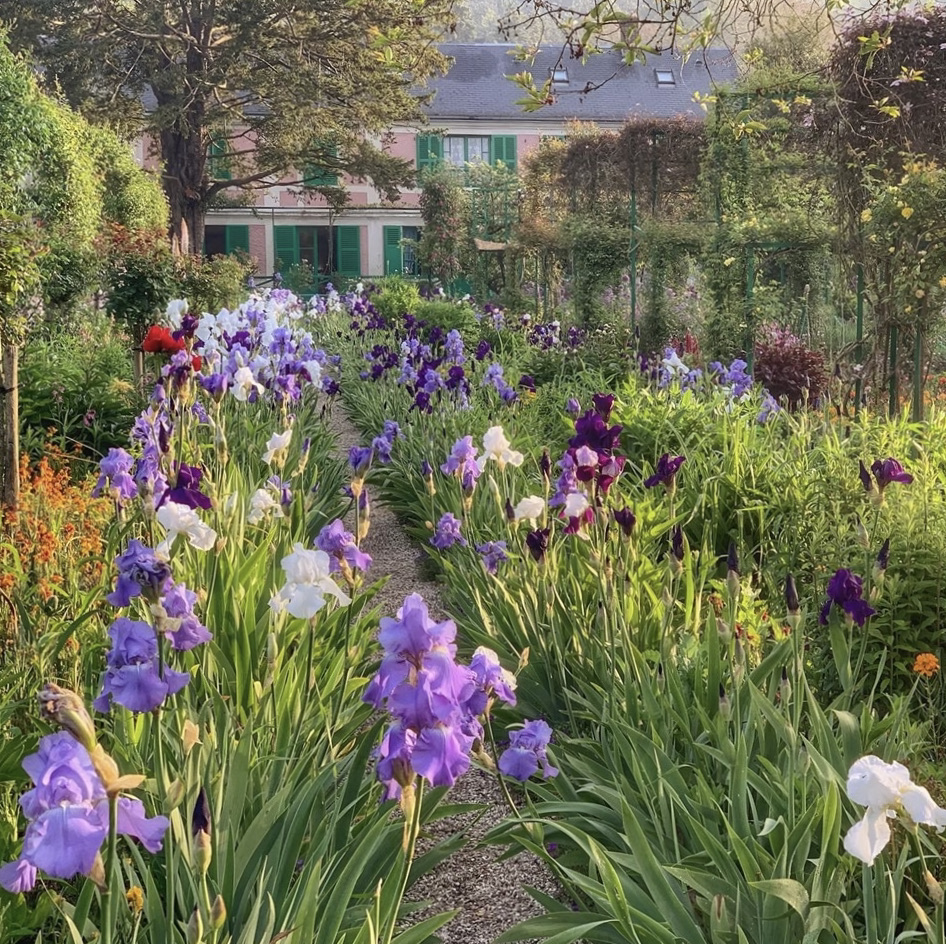 Paint Monet's Garden Path
Monet loved his garden, he made a beautiful pathway lined with iris in multiple colors. I'll demonstrate how to paint an inviting path in perspective with sunlit flowers and shadows. We'll also explore some impasto painting techniques.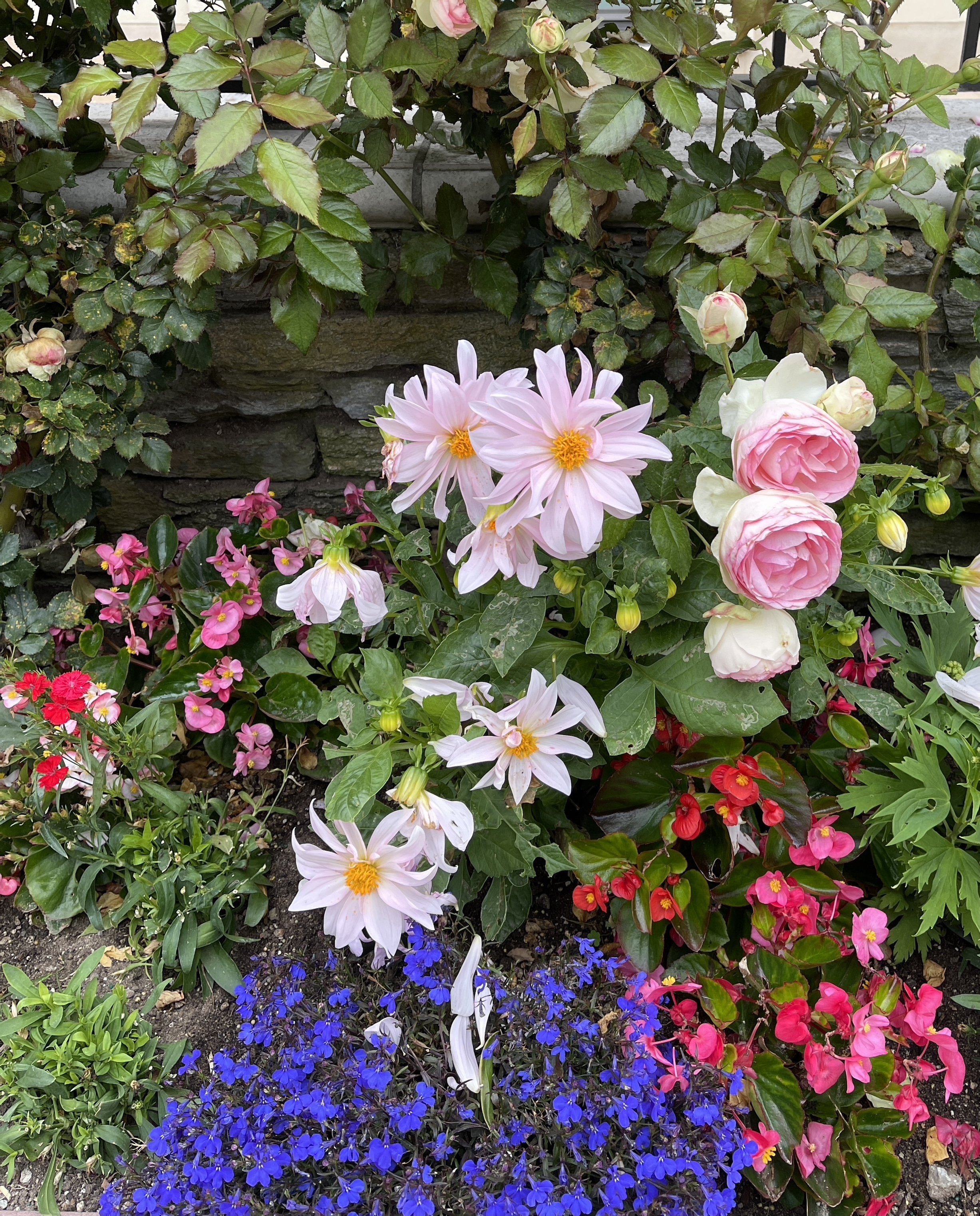 Paint An All Over Pattern Of Roses, Dahlias And Other Flowers Growing In The Garden
Learn non-traditional composition techniques and color mixing as I demonstrate how to paint the all over patterns of flowers growing together in a dahlia garden. Monet loved to paint this way. There is an art to this style of composition as you don't want to make "wallpaper". I'll cover how to find rhythm in nature and apply that to your brushwork.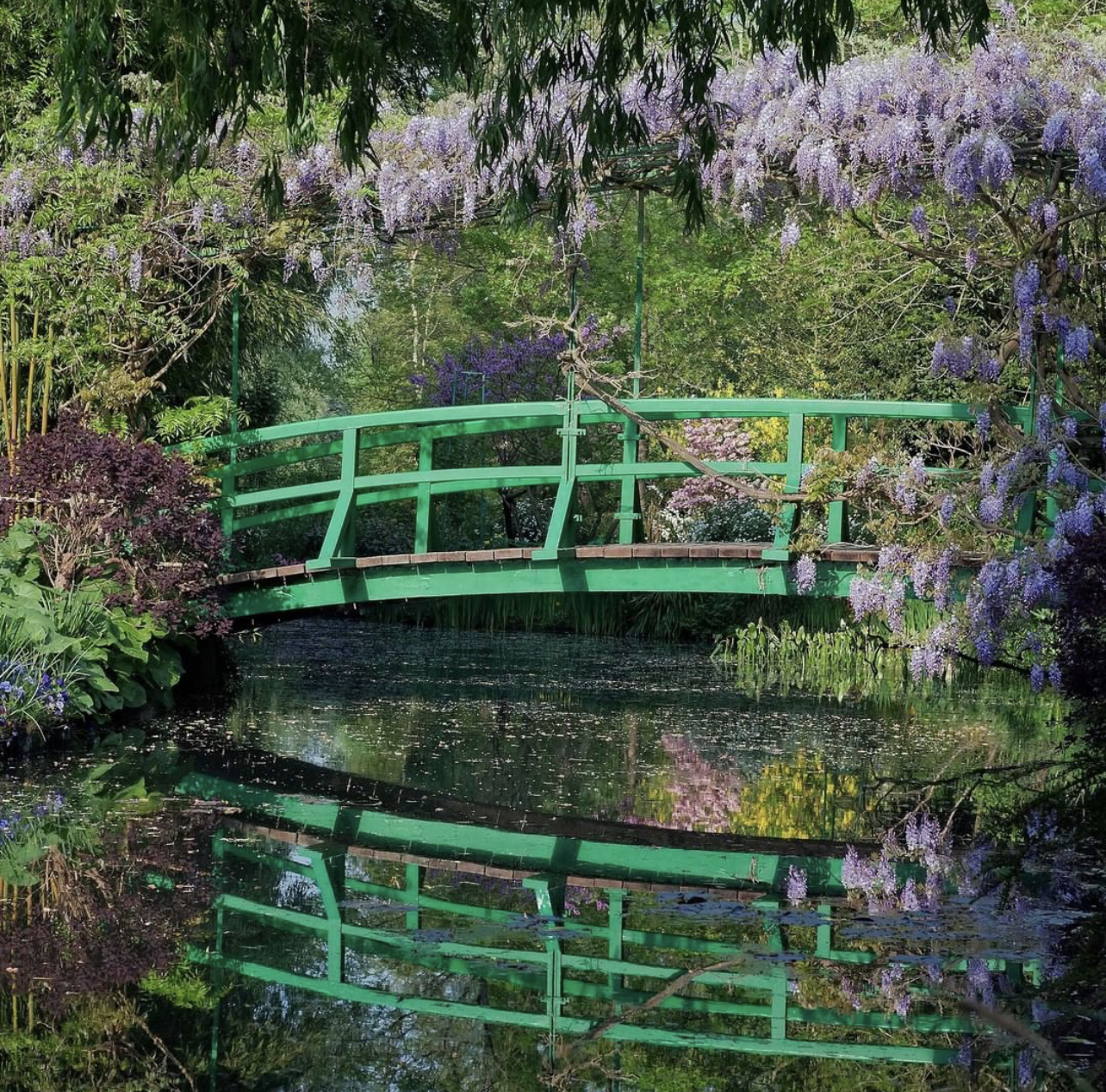 Paint Monet's Garden Bridge And Reflections
Purple wisteria frame the beautiful bridge in Monet's garden. I'll demonstrate how to paint this scene as well as the mirror like reflections which capture the beauty and tranquility in this lovely scene.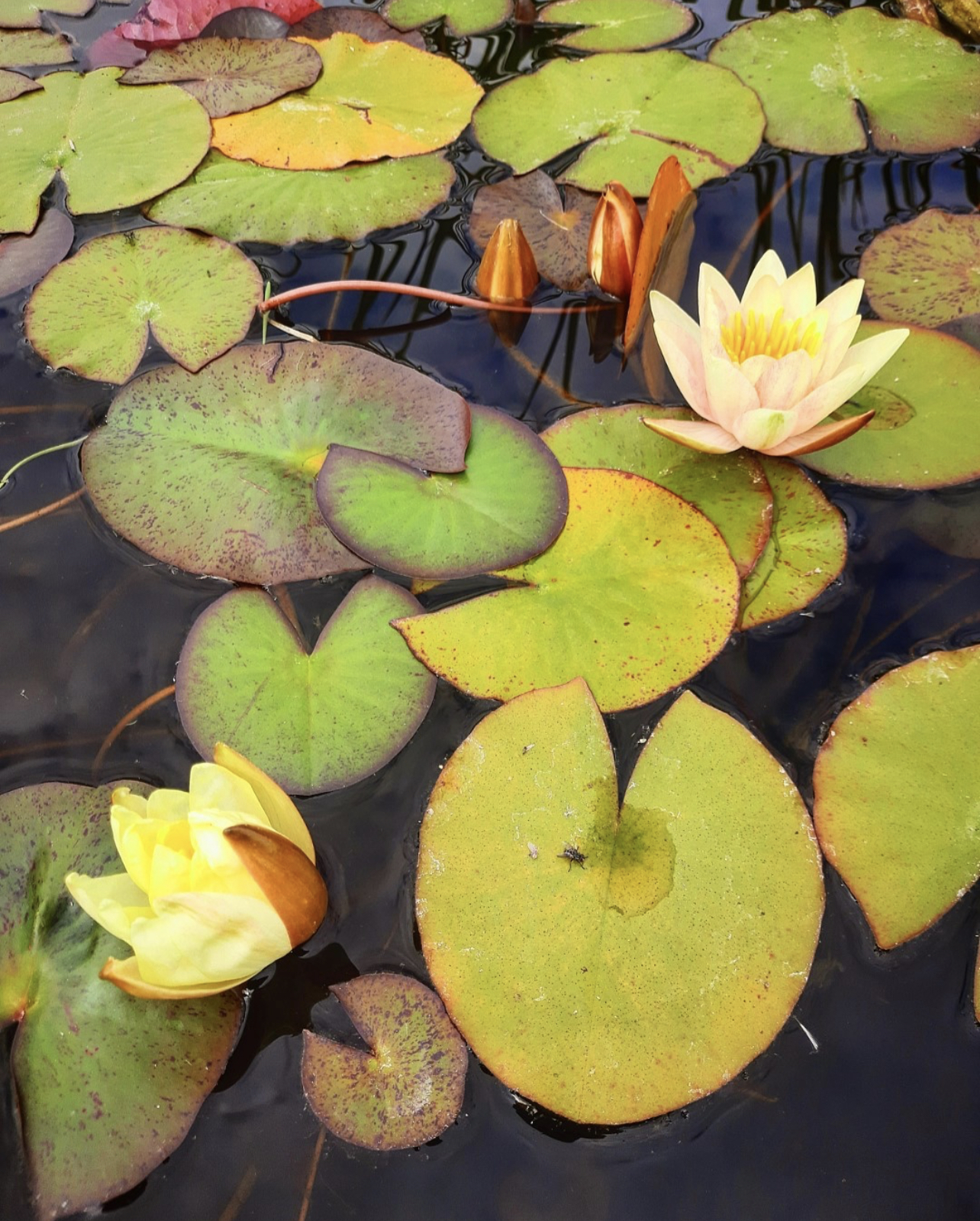 Nympheas are garden lilies. I'll demonstrate how to arrange and design the lines and shapes of these beautiful lilies and lily flowers along with their cast shadows in the pond. We will cover lost and found edges, highlights, positive and negative shapes and so much more.
Trailer for Monet's Pond and painting garden landscapes
Here is where you can preview the materials lists and view the list of things included in this course


I have taken a number of workshops, mentoring sessions and online classes and Kristen is hands-down my favorite instructor. She is not only an extremely talented artist, but an effective teacher. It is truly a gift to be able to provide valuable and meaningful advice and guidance in a positive and inspirational way.  Kristen can explain difficult concepts clearly.  I highly recommend her online classes and if you have the opportunity to work with her in person, don't miss it!
Marie
I enjoyed Kristens class immensely. I was impressed with how easily I was able to produce a lovely painting under her generous and detailed expertise.  I learnt skills that I can happily and confidently transfer to my own work. Kristen then took time out to critique my painting. With some very helpful advice I was able to touch up my painting transforming it from great to fantastic. 
Siobhan
My big 'aha' moment was when you were describing shapes and discussing having too many of the same size. I then looked at the positive and negative shapes and saw my work from a completely different perspective. This was a game changer for me. 
Thank you so much Kristen, this has been a wonderful painting to do, I have learnt so much and look forward to painting many more. 
Sophea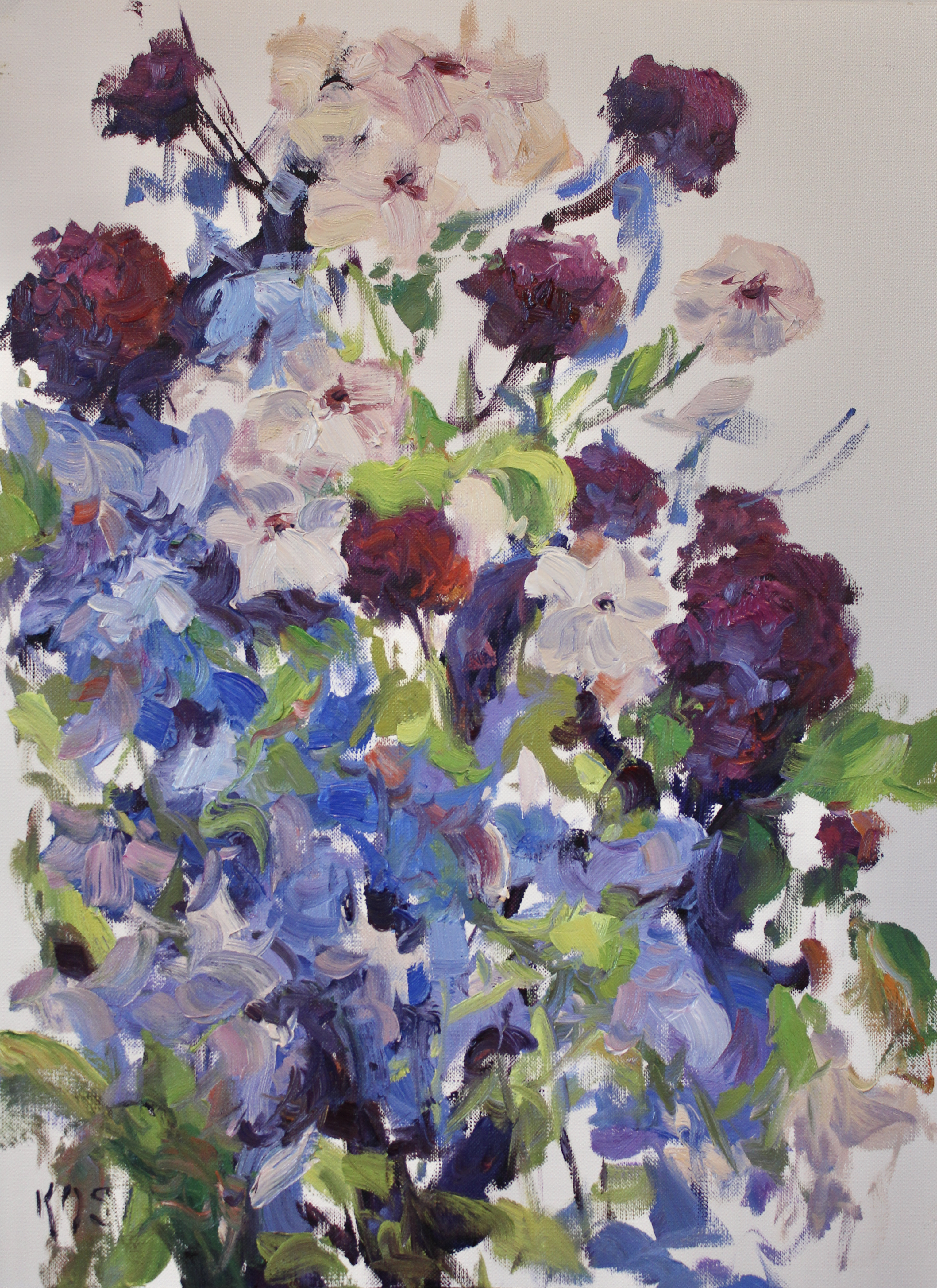 Check your inbox to confirm your subscription