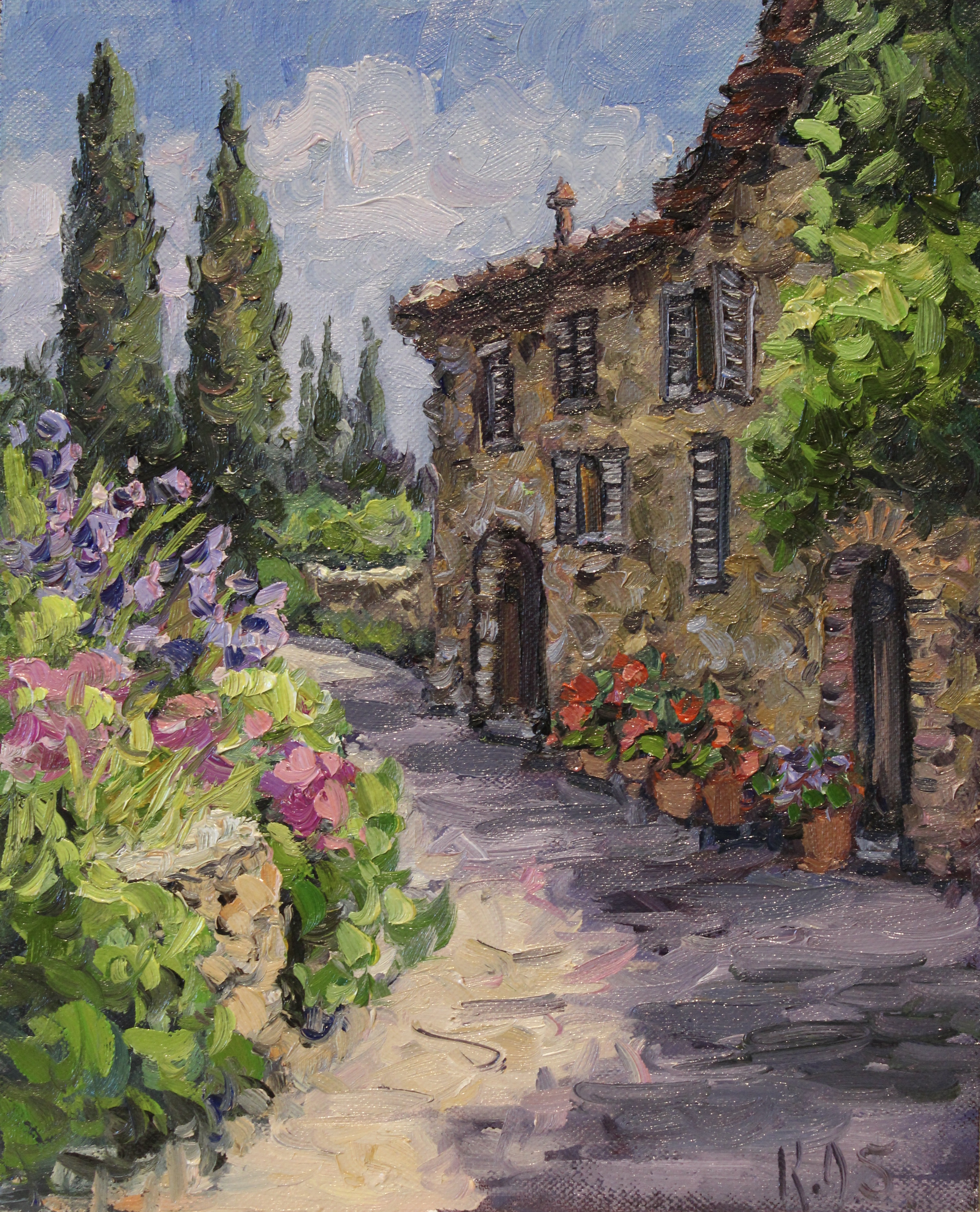 Join me for a virtual painting workshop in the historic, hilltop town of San Gimignano, Tuscany. Working from an included reference photo, you can paint along with me as I demonstrate how to simplify the scene dividing it into foreground, middle ground and background.
From there we will explain how colors, values, lines and edges change from one dimension to the next providing you with a new set of skills to transform your own landscapes into paintings with depth and atmosphere. Once your design and drawing are ready, brushwork can then be applied in a fun, painterly, expressive way.
Whatever subject matter you choose to paint, you will come away from this workshop with a good understanding of the basic principles of design to help you paint more successful works of art.
What you get
2 hours and 15 minutes of painting video time. Start, stop, pause, rewind unlimited.
Demonstrations explaining how to simplify and edit a complicated photo and turn it into a beautiful painting.
Learn art skills that you can apply to almost anything you paint.
I'll break down the composition into 3 main parts and create a focal point. I'll explain simple perspective, how to draw a complicated scene in a fun and carefree way. Next, I'll proceed to paint in a way that will result in a work of art that has depth and atmosphere.
Throughout the video my palette will always be visible so you can see my color mixing in real time.
Lastly I'll show you the best way to photograph your painting for the purpose of creating prints. I'll also share some websites with you where you can upload you work and make prints and gifts with your images.
At the end of the video, you can send me a jpeg of your finished painting for a personal critique.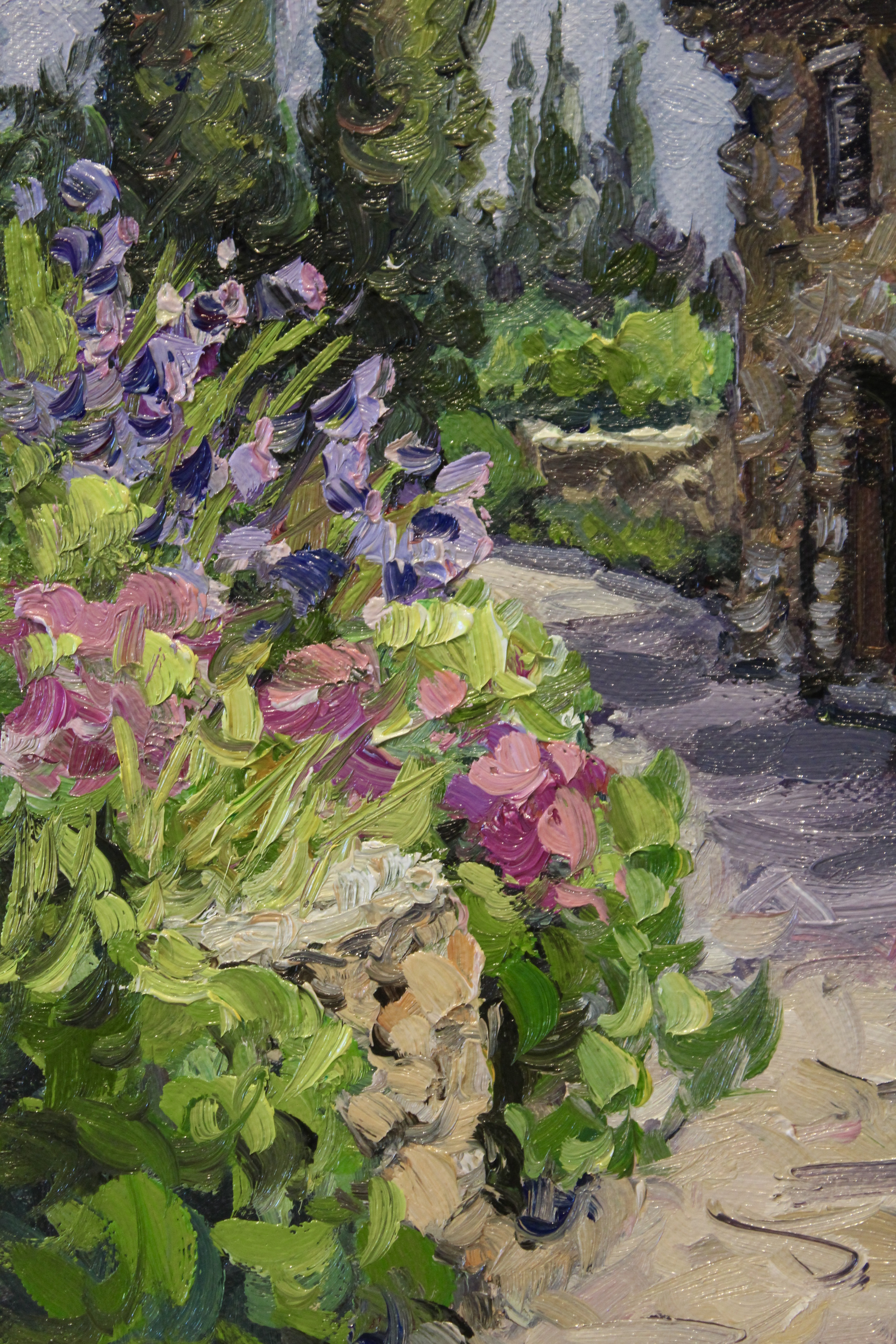 Learn to paint expressive brushwork
I'll demonstrate how to use your brushes to make expressive brushstrokes so that you can make your foreground pop and your background fade into the distance with style!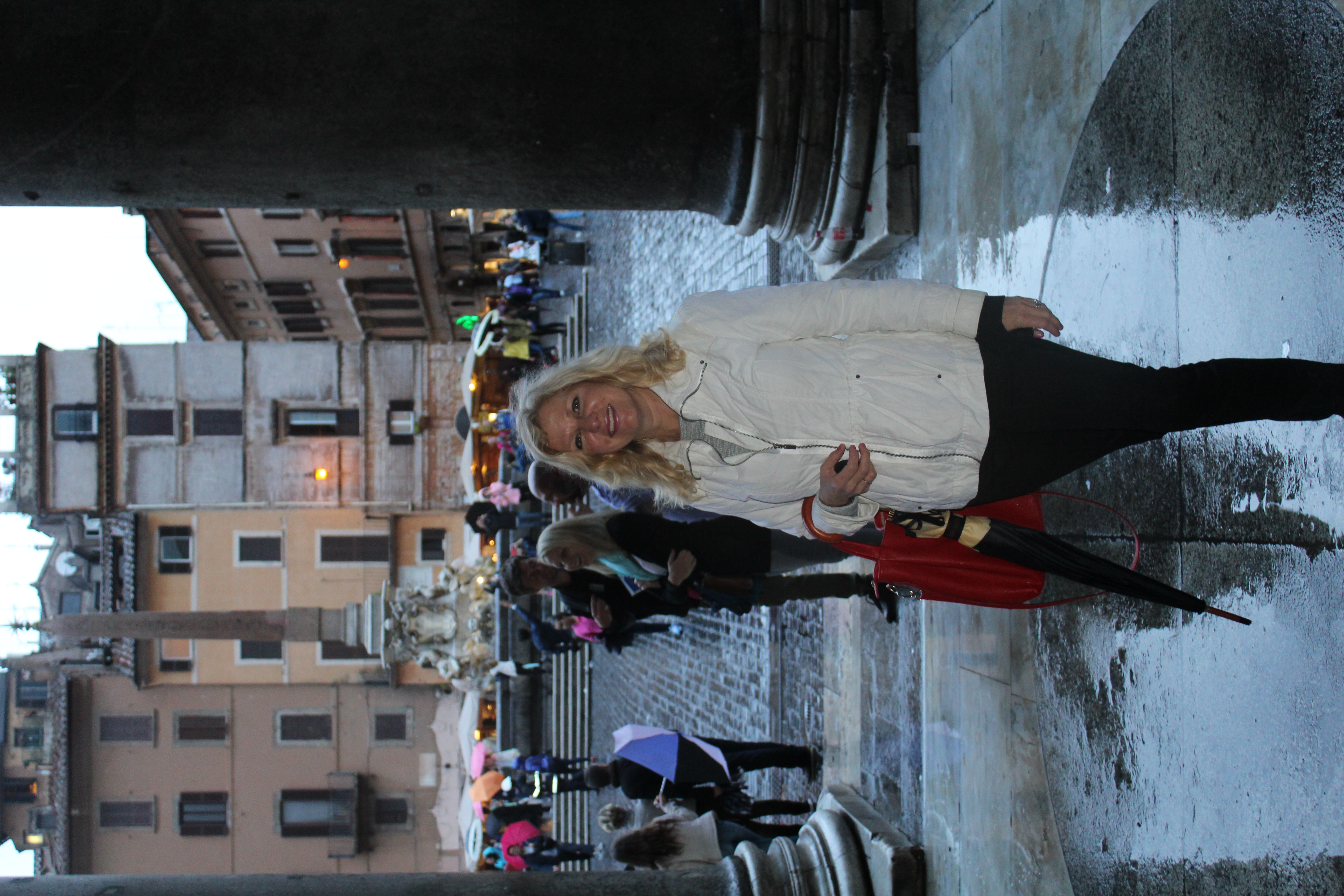 There is nothing like exploring and painting in Italy. Tuscany is full of quaint villages, amazing artwork and of course great food and wine! I think of Italy as the "art heart", of the world. There is so much beauty everywhere you look.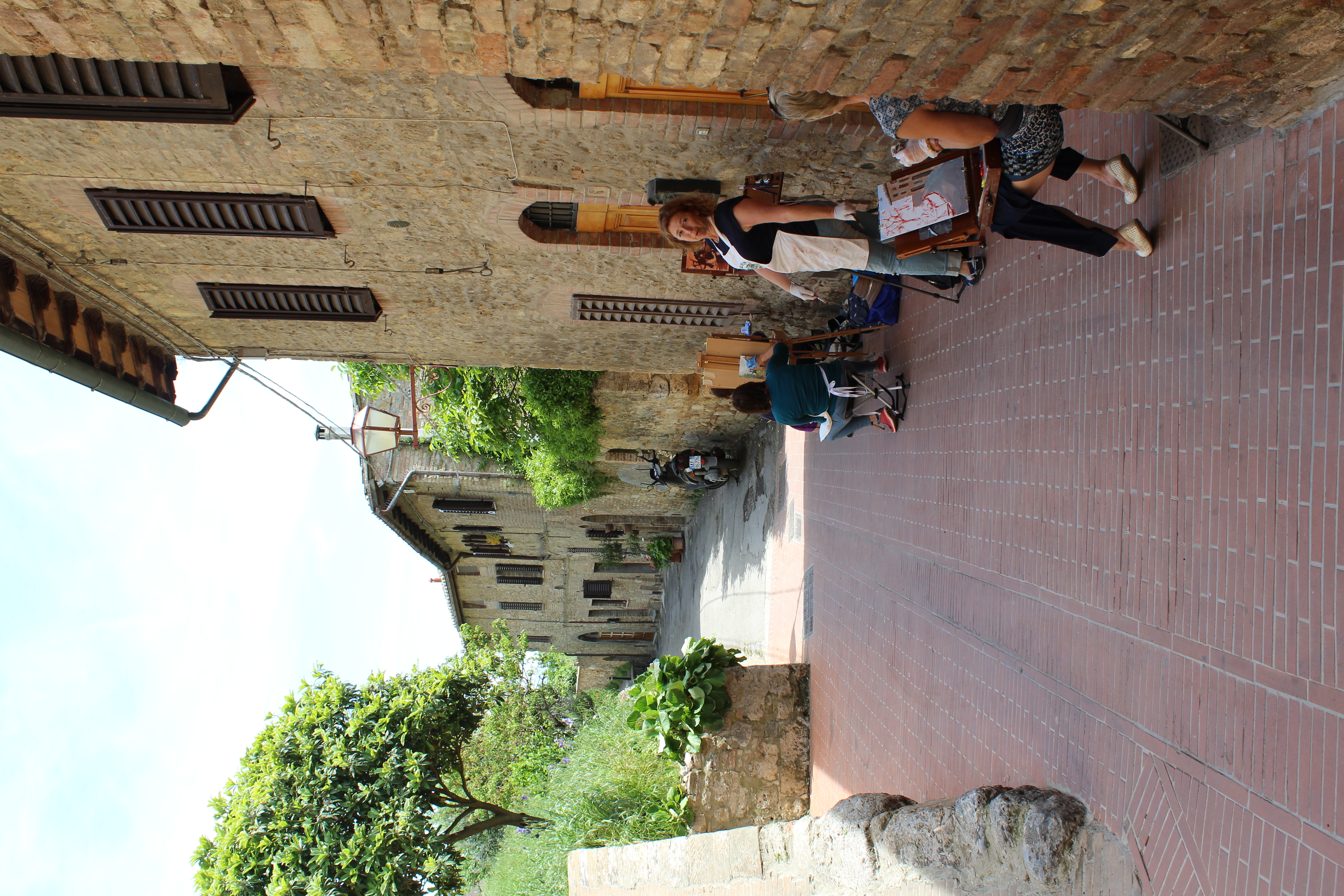 Live workshops
in Tuscany
I've taken a couple of groups of students to Tuscany for all-inclusive painting workshops. I'm in the process of planning more live workshops there, email me at [email protected] if you are interested in more information
Explore the course curriculum and preview the materials lists
Here are some of my other online art tutorials
Showcase other available courses, bundles, and coaching products you're selling with the Featured Products block to provide alternatives to visitors who may not be interested in this specific product.
Check your inbox to confirm your subscription