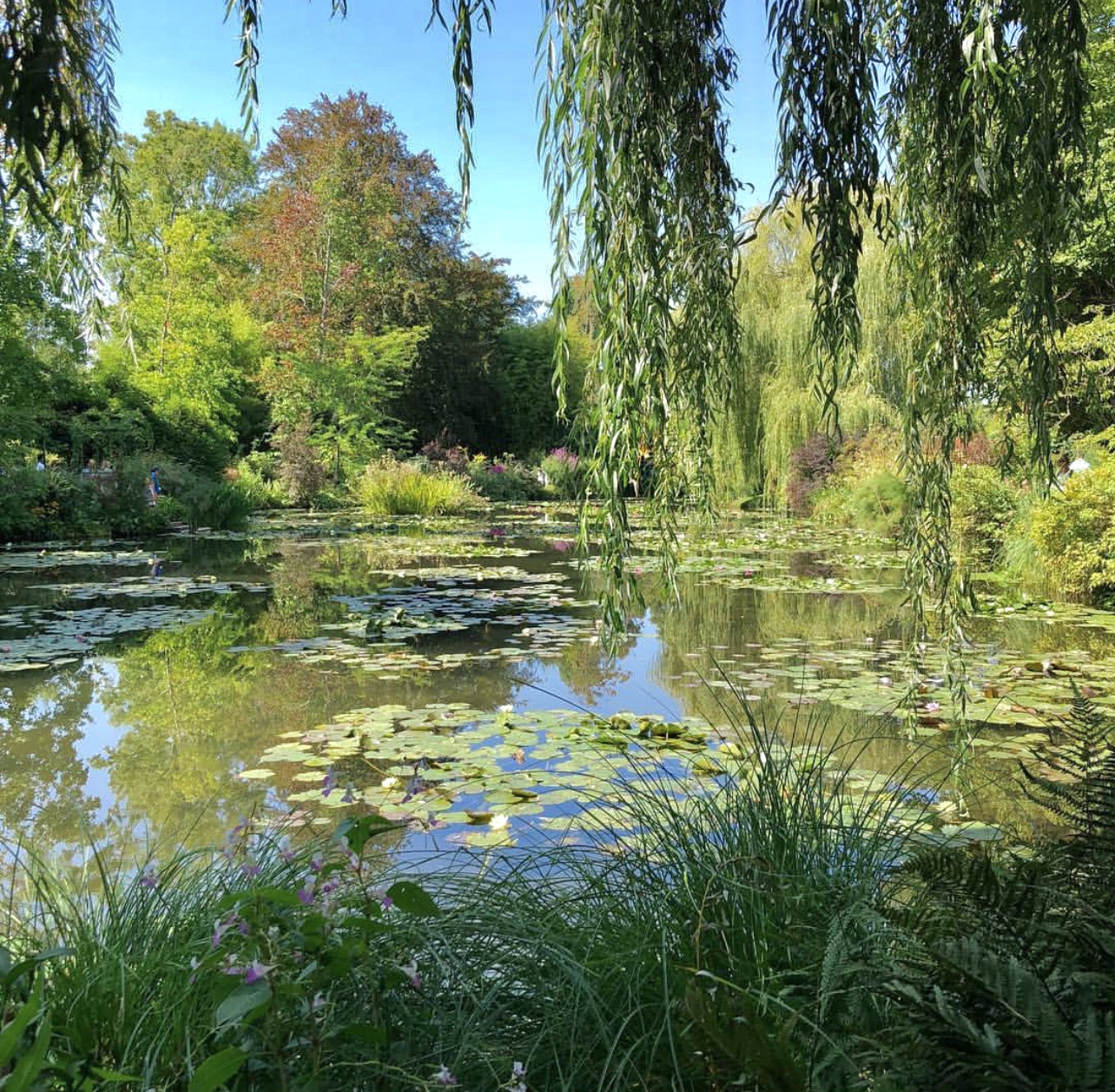 Our reference photo
This is the reference photo I will use to do the painting.
Paint a colorful, impressionist style painting of Monet's beloved lily pad water garden pond at Giverny. 
Follow along with my painting video as you learn to design, draw and systematically work through the painting. 
I'll explain everything as I go and you'll be able to view my palette next to the painting for the entire demo allowing you to watch my color mixing in real time.
I'll demonstrate and describe impressionist brushwork technique, how to create eye movement and balance within the work.
What student's say
I enjoyed Kristens class immensely. 
I was impressed with how easily I was able to produce a lovely painting under her generous and detailed expertise. 
I learnt skills that I can happily and confidently transfer to my own work. Kristen then took time out to critique my painting. With some very helpful advice I was able to touch up my painting transforming it from great to fantastic. 
Siobhan
I have taken a number of workshops, mentoring sessions and online classes and Kristen is hands-down my favorite instructor. She is not only an extremely talented artist, but an effective teacher. It is truly a gift to be able to provide valuable and meaningful advice and guidance in a positive and inspirational way. Kristen is so encouraging and can explain difficult concepts clearly and put them in the context of your individual skills as an artist. I highly recommend Kristen's online classes and if you have the opportunity to work with her in person, don't miss it!
Marie
Free preview of the supply lists and view the curriculum
Trailer for video lessons
Check your inbox to confirm your subscription