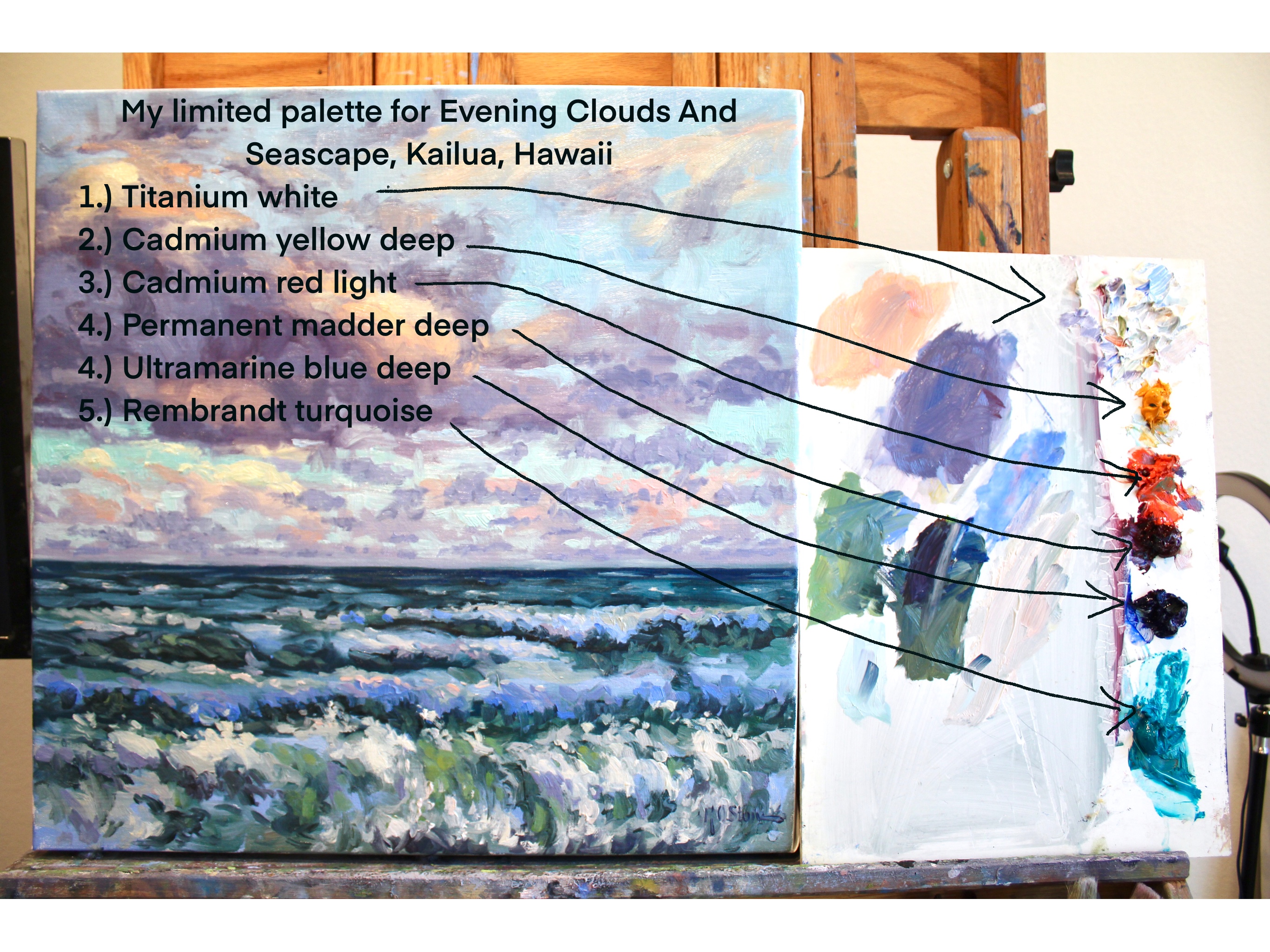 My palette is visible next to my painting during the entire video demonstration. I explain every color mixture as you paint along with me.
Every painting has a story and every painting class has one too:). This painting originated from a walk I took along Kailua Beach. I was enjoying the Tradewinds and the soft evening light on the windward side of Oahu. The surf was gently rolling and breaking on the sand. I decided to take some photos to paint from and later to create this class to teach how to paint this lovely scene with bold brushwork and luminous colors.
What students say
Not too long ago I moved from NH to CA. Took 6 months to get my house organized and bingo we were under "house arrest" for the virus and I hadn't painted in almost a year and lost my creativity. I looked on "'Bold Brush" and found a class listed as "paint the California desert" I liked the painting that advertised the class and when I spoke to Kristen I knew it was a go. I'm a moderately experienced painter and loved watching Kristen demonstrate and talk about what she was doing. I understood what she was saying and learned about round brushes and how to use them. I love to watch Kristen's brush work. It makes me want to paint. Not only that, she has a sense of humor, is refreshing easy to talk to, and loves to teach.
Beverly
I have been following Kristen's fun video lessons one after another on teachable for a while. With her teaching I learned how to mix vibrant impressionistic colors and brushstrokes. Paint along with her is always fun and enjoyable. 
Jiann 
Example Curriculum
Available in days

days after you enroll

Paint Evening Clouds And Seascape, Kailua, Hawaii