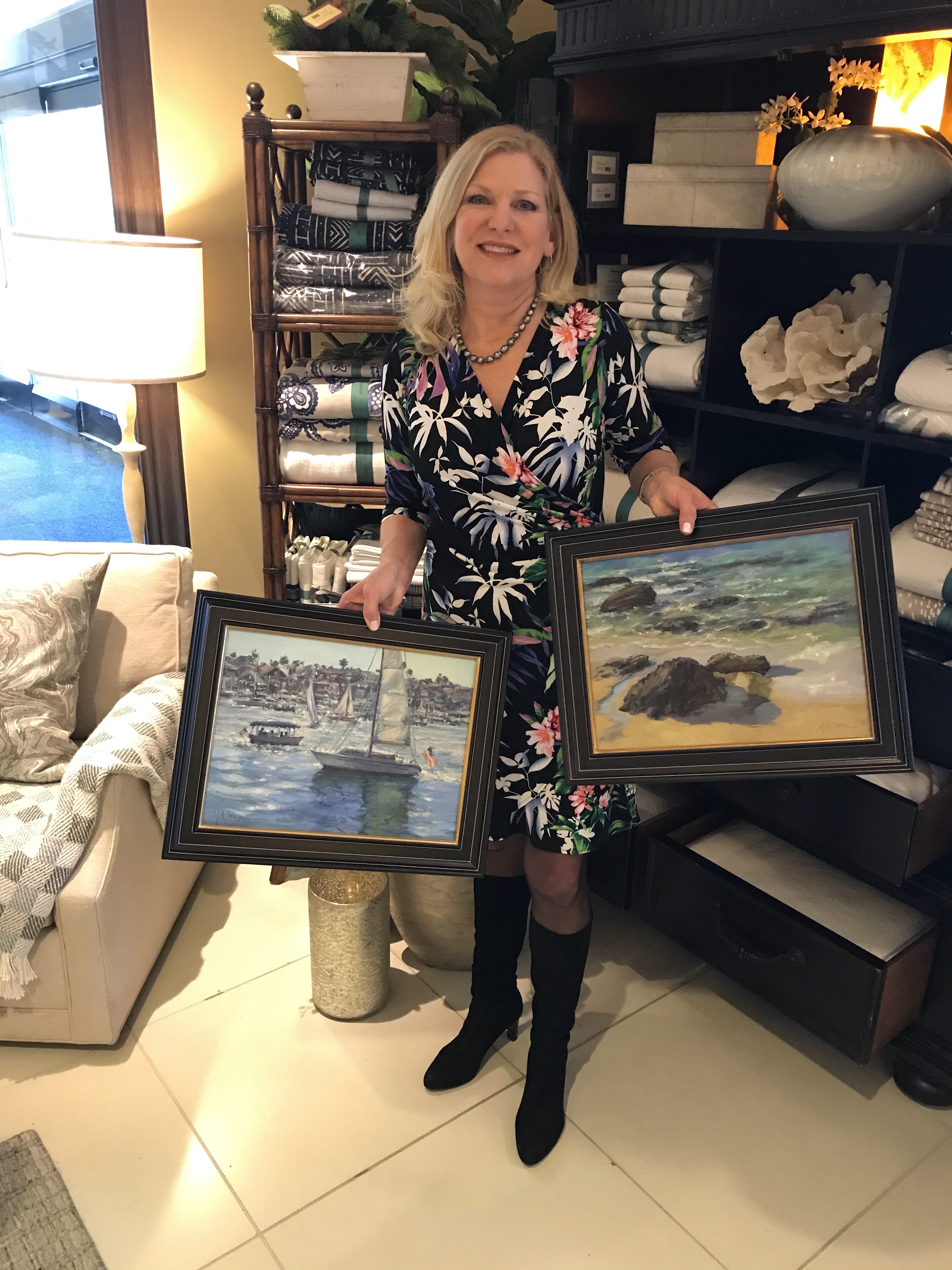 Learn to paint on your own schedule, start, pause, rewind and replay as often as you like!
Hi, I'm Kristen, I've been painting and teaching fine art for over 20 years!
This complete course includes 1 hour of pre-recorded, edited video lesson + design diagram and a refernce photo + additional bonus photos of the same location at different times of day.
You will learn design skills, color mixing and brush techniques that you can apply to all of your future artwork.
My palette is visible during the entire demonstration so you can watch all of my color mixing in real time. I'll demonstrate how to make brushstrokes to depict rocks, trees, the ocean and sea cliffs and more.

What student's say....
I loved how you used a slightly different mix of colours as you continued, and you carefully and clearly explained the colours you were blending. This made it a lot easier to follow and achieve a result far greater than I thought I could have done otherwise. 
Thank you so much Kristen, this has been a wonderful painting to do, I have learnt so much and look forward to painting many more. 
Sophia H
I learned a lot from Kristen's teaching and begin to see the shape and color in everything I paint. Watching these videos and painting along really improved my brush strokes and color mixing.
Jiann T
I have taken a number of workshops, mentoring sessions and online classes and Kristen is hands-down my favorite instructor. She is not only an extremely talented artist, but an effective teacher. It is truly a gift to be able to provide valuable and meaningful advice and guidance in a positive and inspirational way. I highly recommend Kristen's online classes and if you have the opportunity to work with her in person, don't miss it!
Marie



View the course curriculum and preview the materials lists
Available in days

days after you enroll

Materials Lists
Available in days

days after you enroll

Video lesson in 5 parts
Available in days

days after you enroll

Reference photo + design diagram
Browse some of my other online painting courses
Check your inbox to confirm your subscription