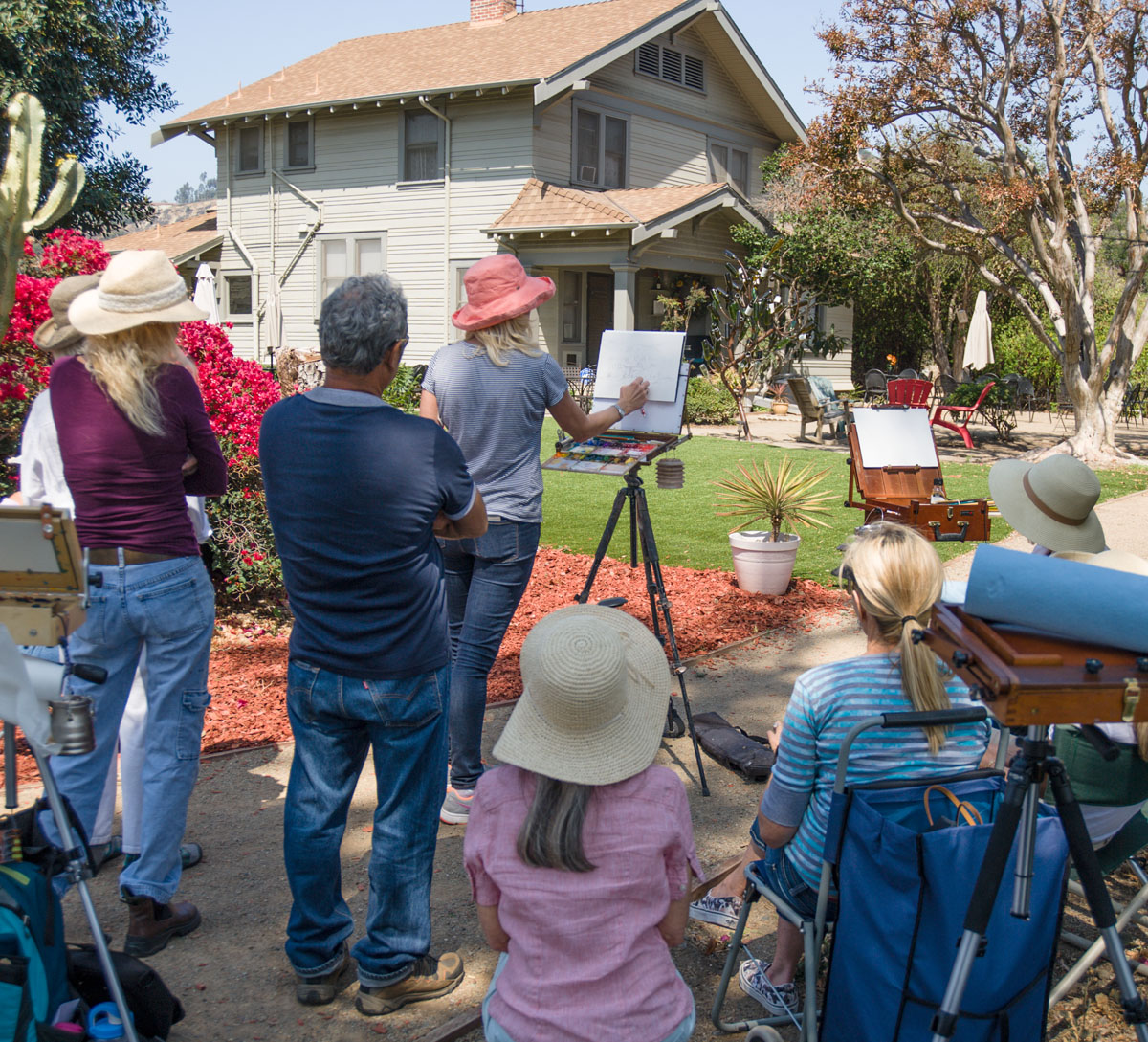 I've been painting and teaching fine art for over 20 years
Ever inspired by nature, I enjoy painting on location at home and abroad as well as creating large-scale, detailed studio paintings with multiple layers of paint. 
My paintings are a contemporary blend of realism and impressionism. Having recently returned from living in New Zealand for almost 3 years, I'm a multi-award winning artist, recently featured in Plein Air Magazine and The New Zealand Artist Magazine. 
I've developed an inspirational method of explaining how to paint with a variety of mediums. 
My artwork hangs in luxury and corporate collections worldwide including a painting in the White House Collection, (Barack and Michelle Obama), as well as the collection of The New Zealand Parliament with The Honourable Simon Bridges.
I am an artist ambassador for The Royal Talens Co. and The Silver Brush Co. I will have sample supplies to give workshop attendees.
To view my artwork, visit KristenOlsonStone.com
About the class
We will meet inside the entrance of the park near the gift shop before we walk to our painting spot
This will be a small group class. It is always an amazing experience to get out into nature and paint the beauty of the desert landscape.
I'll begin with a 1 1/2 hour morning painting demonstration with instruction in drawing, design, simplification of the landscape and painting techniques. My palette will be visible at all times so you can watch me mix colors.
For the rest of the afternoon I will go from easel to easel offering personal instruction to each of you at your level.
This class is suitable for beginners through advanced painters and open to artists painting in all mediums.
Scroll down to preview the materials list for each medium.
Workshop will be from 9:30am-3:00pm
Cost is $157.00 for individual workshop days or
Contact me with any questions at
or
(808) 469-2092
What student's say
Kristen, thank you for the great workshop! Everyone agreed we have never had anyone give such an informative presentation. 
Right now I have to paint a large canvas for my granddaughter-to-be. My daughter wants cactus and succulents, with flowers. After listening to you, I just did the undercoat in pink to go with all the green. I am glad I took notes and really paid attention to YOU. Hoping to get a chance to paint in one of your future workshops again soon.
Debbie H
I have taken a number of workshops, mentoring sessions and online classes and Kristen is hands-down my favorite instructor. She is not only an extremely talented artist, but an effective teacher. It is truly a gift to be able to provide valuable and meaningful advice and guidance in a positive and inspirational way. Kristen is so encouraging and can explain difficult concepts clearly and put them in the context of your individual skills as an artist. I highly recommend Kristen's online classes and if you have the opportunity to work with her in person, don't miss it!
Marie
I loved how you used a slightly different mix of colours as you continued, and you carefully and clearly explained the colours you were blending. This made it a lot easier to follow and achieve a result far greater than I thought I could have done otherwise. 
The construction lines were a great tool and explaining how they worked during the compositional stage really helped pull the foreground into the focal point. I kept this in mind as I continued the finishing touches and I believe it made a huge difference to my finished painting. 
My big 'aha' moment was when you were describing shapes and discussing having too many of the same size. I then looked at the positive and negative shapes and saw my work from a completely different perspective. This was a game changer for me. 
Thank you so much Kristen, this has been a wonderful painting to do, I have learnt so much and look forward to painting many more. 
Sophia H
Preview Supply Lists and Class Curriculum
About The Living Desert Zoo And Botanical Gardens
The Living Desert Zoo and Gardens in Palm Desert is a unique zoo and botanical garden that specializes in the deserts of the world.
Nestled against a beautiful mountain backdrop are a colorful array of plants, flowers and trees.
The immersive botanical gardens include geographic replicas of areas as diverse as Baja California's Viscaino Desert and the exotic deserts of Madagascar.
The zoo includes Mountain lion, leopard, warthogs, bighorn sheep and Peninsular pronghorn are just a few of the more than 450 incredible animals.
There are cafes throughout the park and plenty of shady places to paint.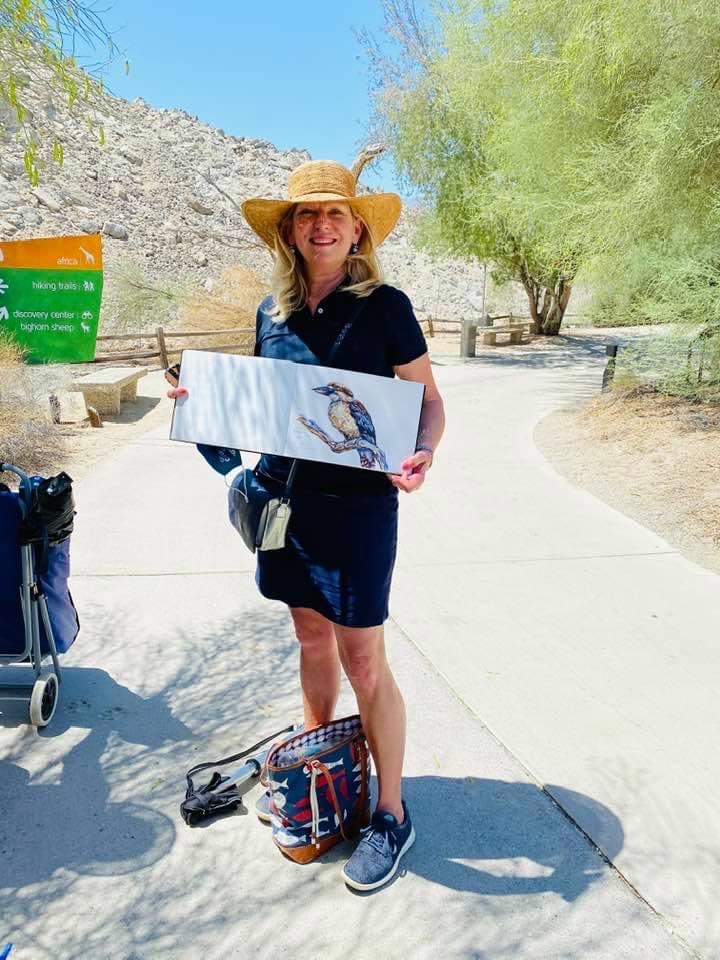 Preview what a day looks like painting at The Living Desert
Preview a few of my online painting classes
Showcase other available courses, bundles, and coaching products you're selling with the Featured Products block to provide alternatives to visitors who may not be interested in this specific product.
Check your inbox to confirm your subscription