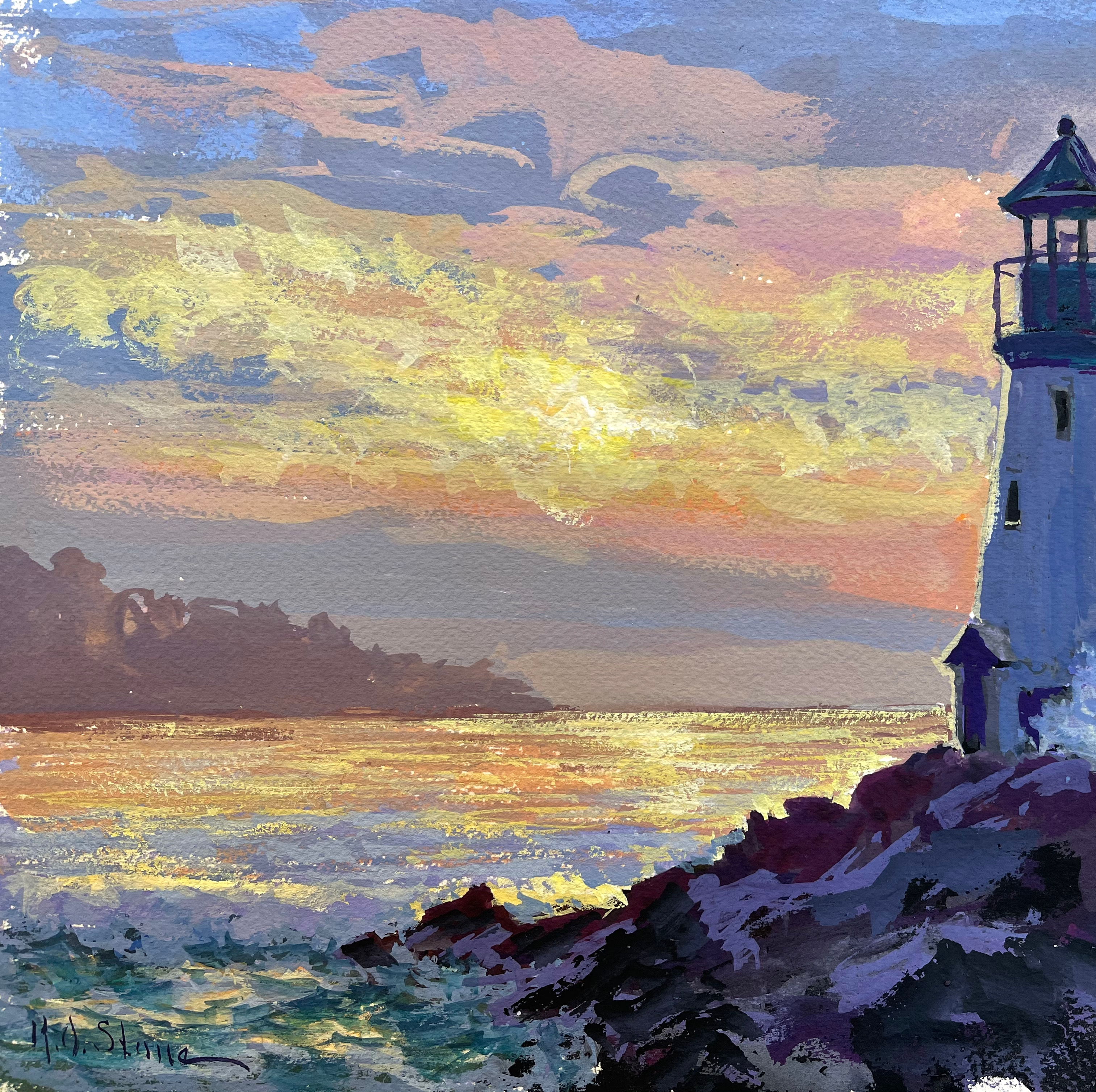 What you can learn from this course
I'll explain and demonstrate a variety of techniques to help you understand how to paint with this gorgeous medium. We will explore how to layer gouache, how to mix colors without making mud! How to make the paint look luminous and brush techniques.
*Start, pause, rewind, replay unlimited to fit your schedule
*4 hours of video lesson time + design diagrams, notes, reference photos and materials information
*Mix luminous colors not mud
*Learn brush techniques
*Create dimension with value shifts and color temperature changes
*Easy and portable, paint anytime, anywhere
What students say
I have been following Kristen's fun video lessons one after another on teachable for a while. With her teaching I learned how to mix vibrant impressionistic colors and brushstrokes. Paint along with her is always fun and enjoyable. 
Jiann 
Kristen is a patient and helpful teacher who is good at communicating her methods. I have taken lessons from her over the years. She is the only instructor I have ever had who responds to my emails with helpful critiques and is able to move me forward without hurting my highly sensitive feelings. Her versatility with various mediums is amazing and her color sense unsurpassed.
Sherree
I was amazed that by following your tutorial I watched as rocks underwater came alive in my painting and adding sea foam was made easy and simple. This were challenges in the past the prevented me from even contemplating painting seascapes. I loved how you used a slightly different mix of colours as you continued, and you carefully and clearly explained the colours you were blending. This made it a lot easier to follow and achieve a result far greater than I thought I could have done otherwise. 
Helene
Kristen is not only a fabulous painter, but a very highly skilled instructor. I have taken several courses from her and always am blown away by how much I didn't know!! Her instruction has really impacted my work. She answers questions well and is very motivated to help students at all levels of experience. I appreciate her kindness and vast level of knowledge. Highly recommended! 
Jana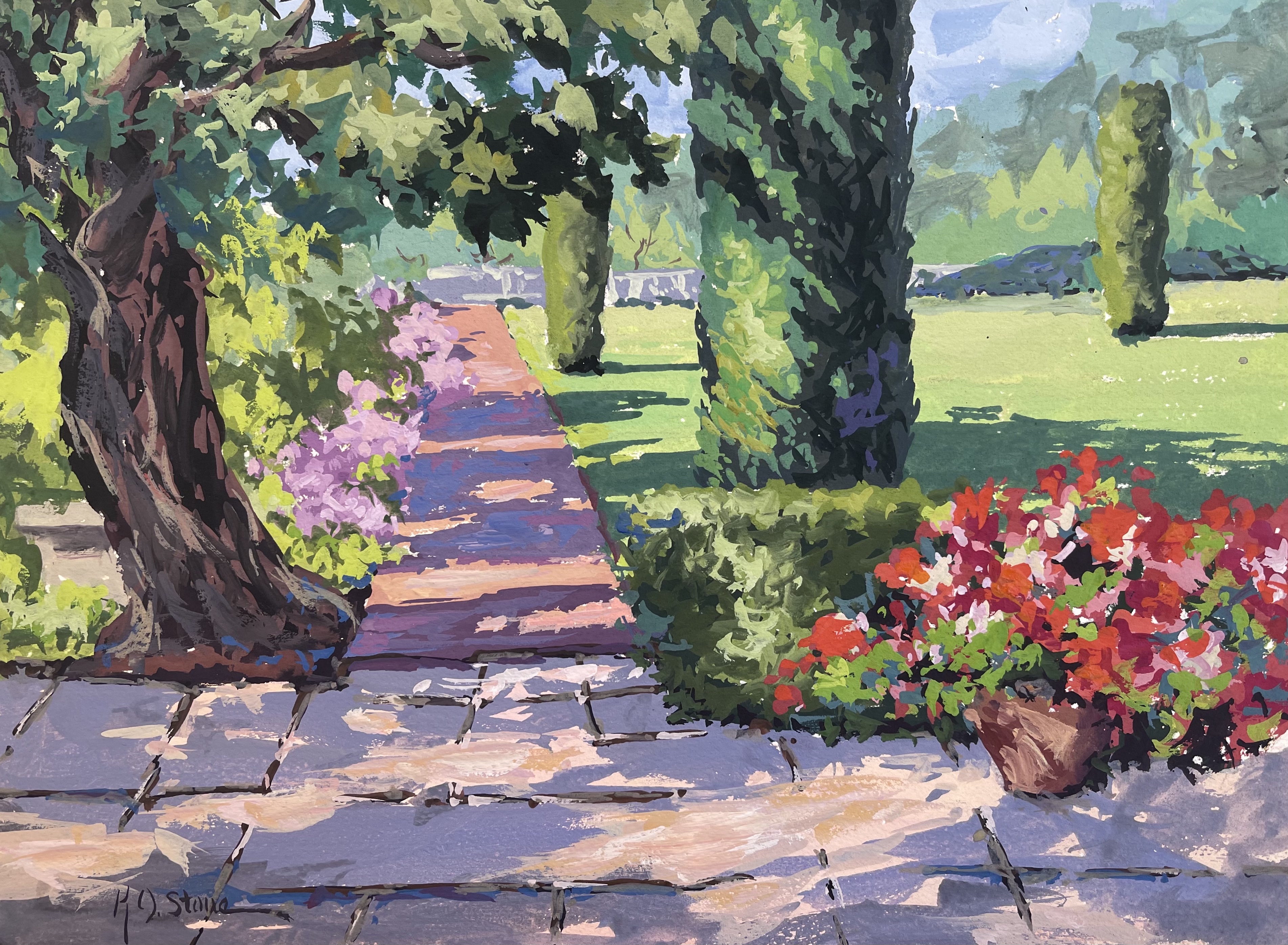 Paint an Italian garden scene with beautiful light and shadow patterns
I'll demonstrate how to paint foliage and flowers with a focus on creating depth with perspective and colors shifts from the foreground to the middle ground. The focus will be on creating a sense of tranquility as well as edge work which is something that defines good painting in any medium.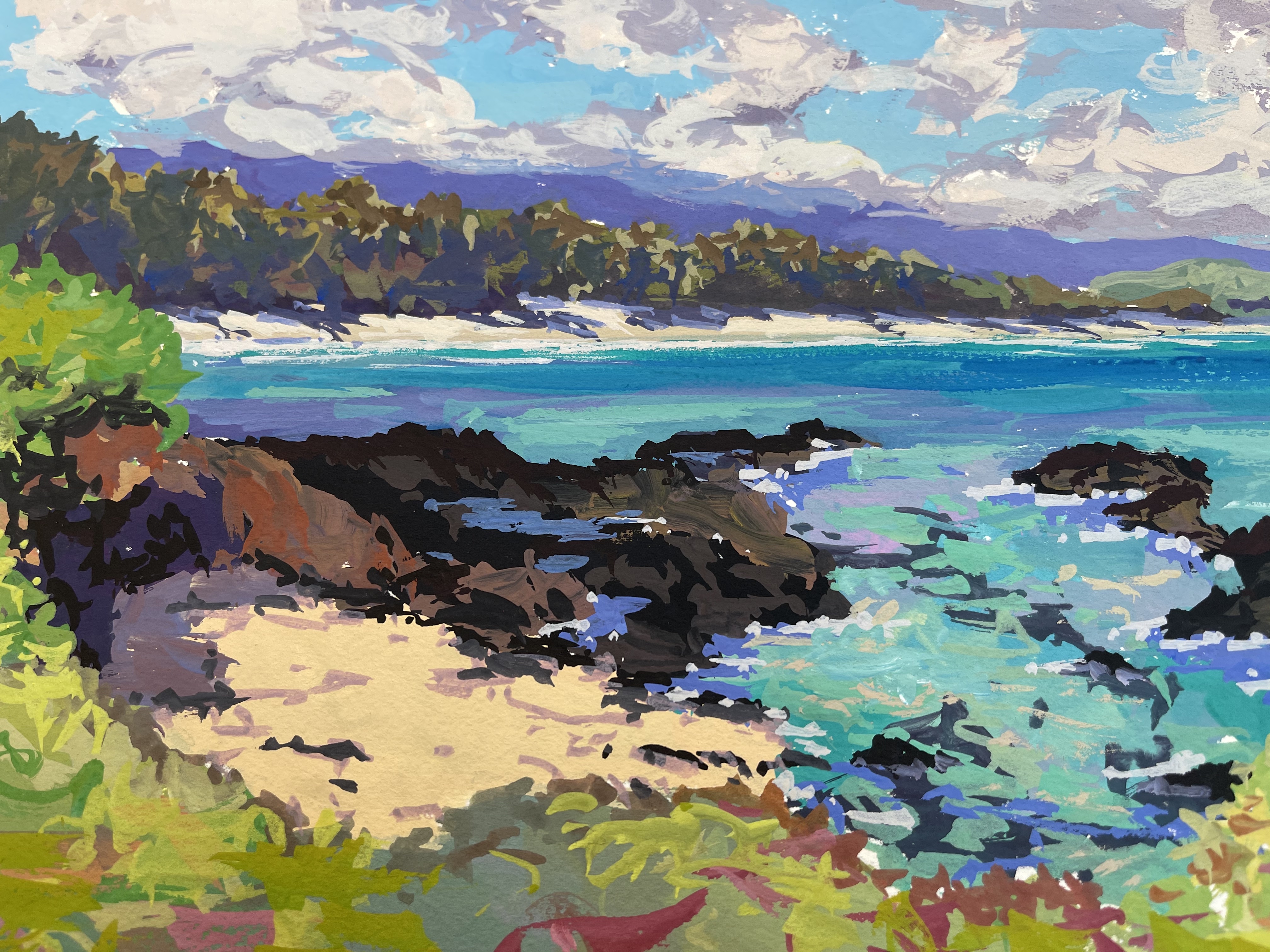 Paint a scene of beautiful Kailua Bay in Hawaii.
I'll demonstrate how to layer and glaze with gouache. I'll also explain how to make the water look like its glowing and create a strong and painterly foreground.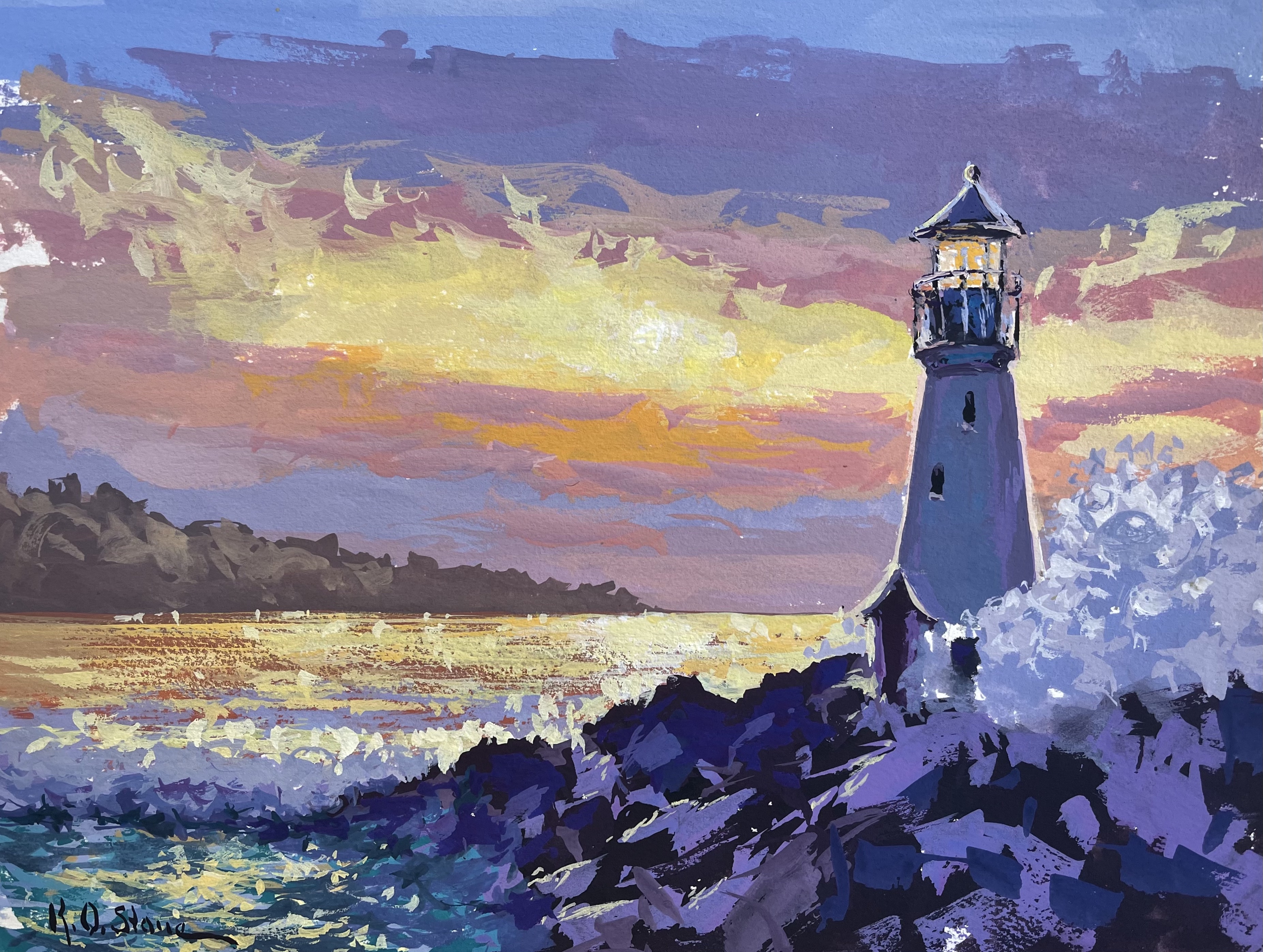 Rocks and surf in the evening at The Santa Cruz Lighthouse
I'll demonstrate and explain about how to paint surf and sea rocks at The Santa Cruz Lighthouse in Northern California. I'll explain how to paint beautiful and varied shades of warm and cool colors to make the water look like it's moving and create depth. We will also explore painting sparkle on the water and highlights.
Here is where you can preview the materials lists and view the list of things included in this course




Available in days

days after you enroll

Getting Started
Available in days

days after you enroll

Introduction to painting with gouache
Available in days

days after you enroll

Let's Paint 3 scenes
Learn to simplify and design a garden landscape with light and shadow.
I'll explain and demonstrate how easy it can be to paint this beautiful garden with strong afternoon sunlight and cool shadows. I'll demonstrate how to mix a variety of greens for the grass and trees.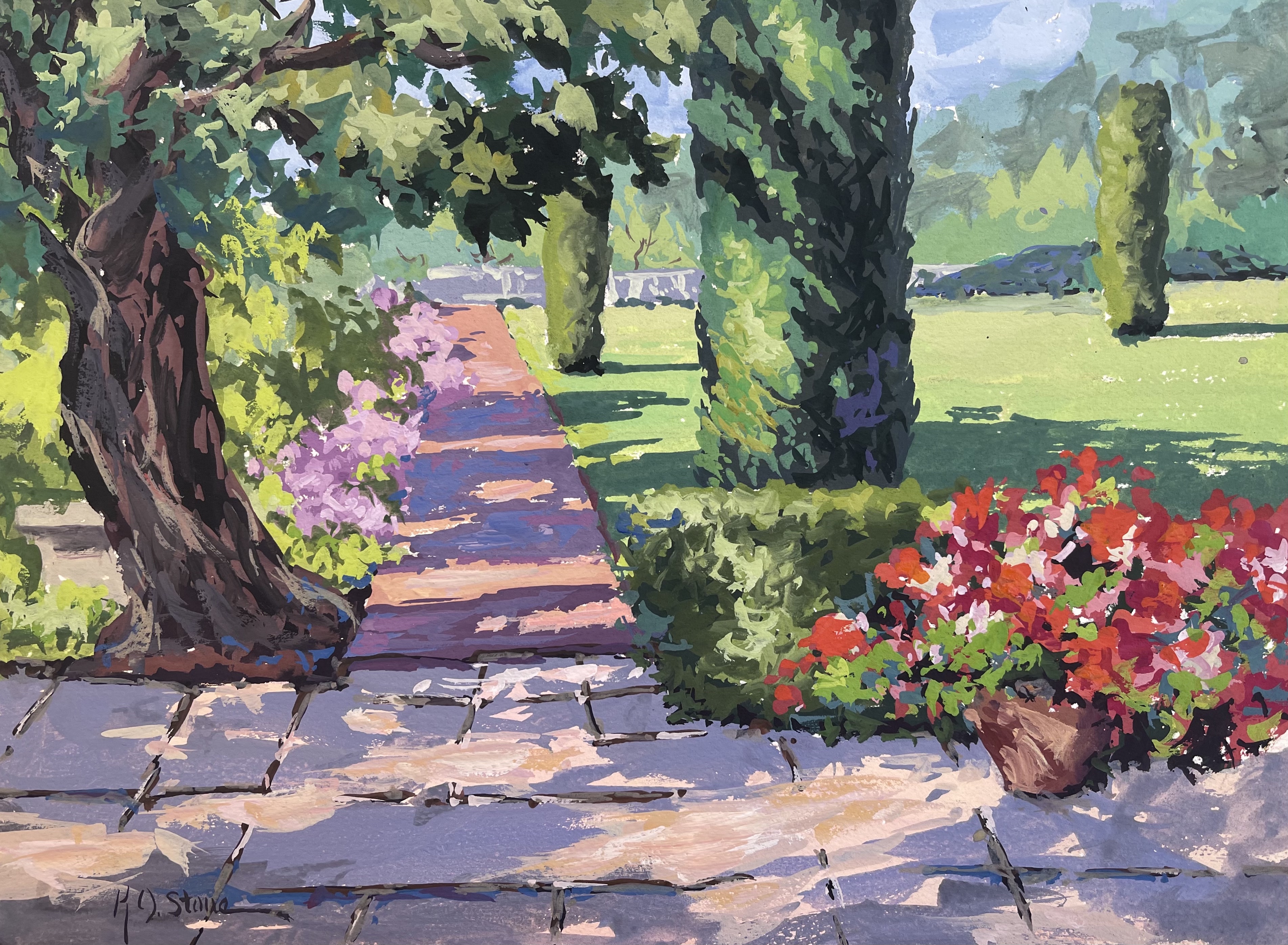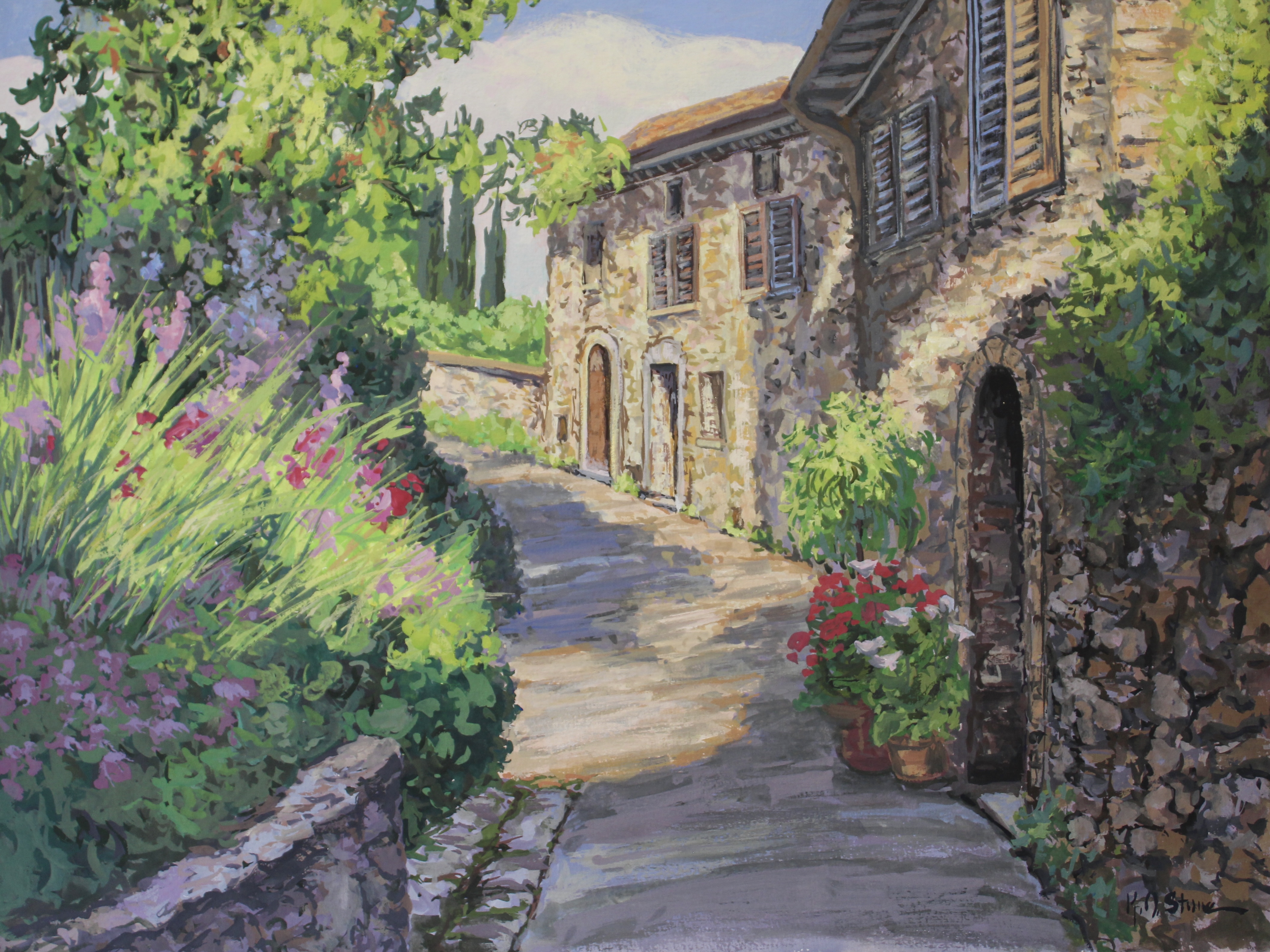 Develop your skills painting with gouache
Once you learn the secrets if painting with gouache, you will be able to paint anything you want like this 12" x 16" painting I did of my favorite street in San Gimignano, "Via Palestro":)
Check your inbox to confirm your subscription