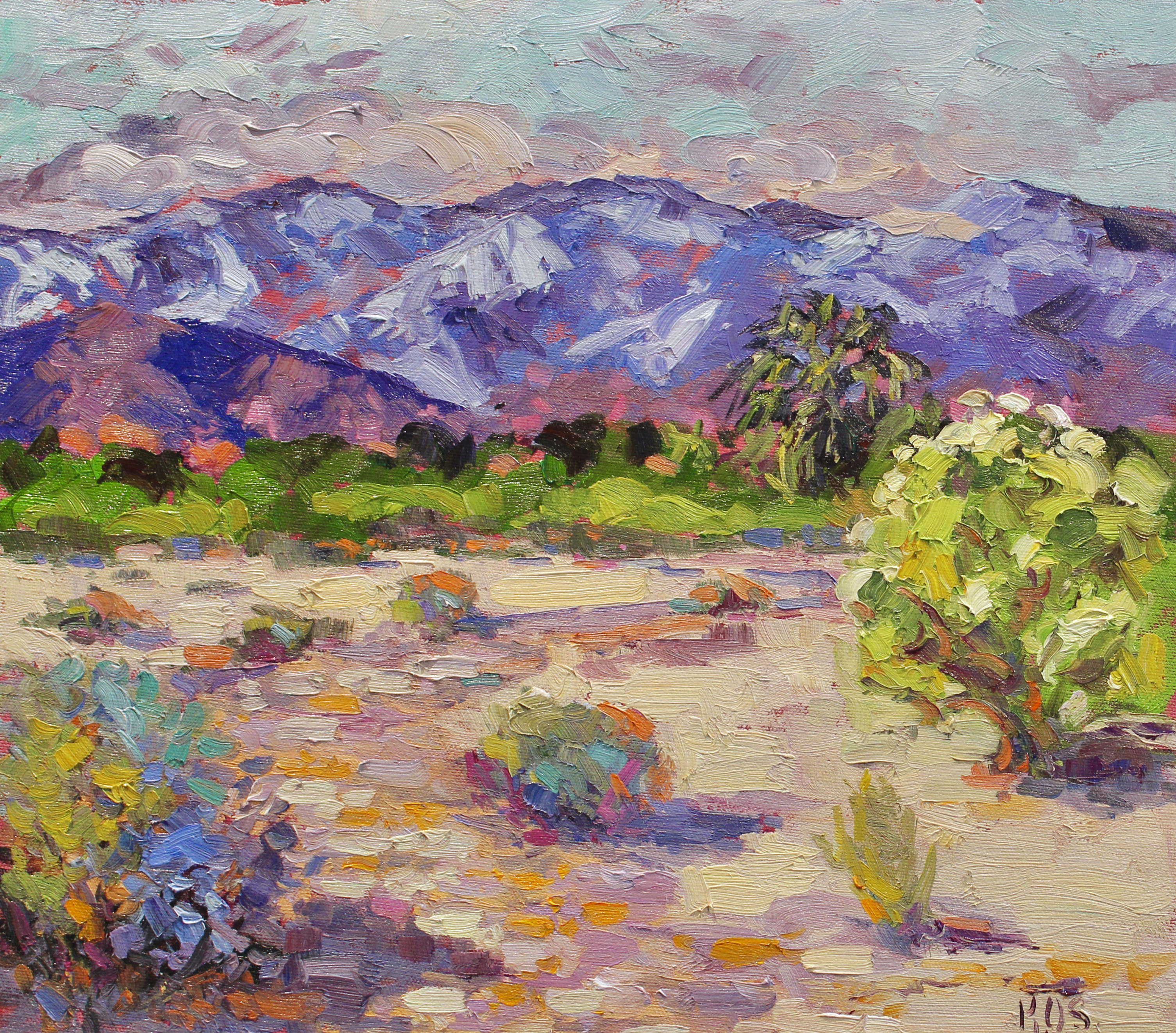 We will dive into color mixing, I'll demonstrate how to balance a bold palette, you can learn about dramatic light and shadow, perspective, composition and more
My palette will be visible during the entire paint-along demonstration. Prior to watching the video you can download and print the reference photos, notes, diagrams and drawings for each lesson. These 6 lessons include 12 hours of paint-along video recordings that you can stop and start as many times as you like.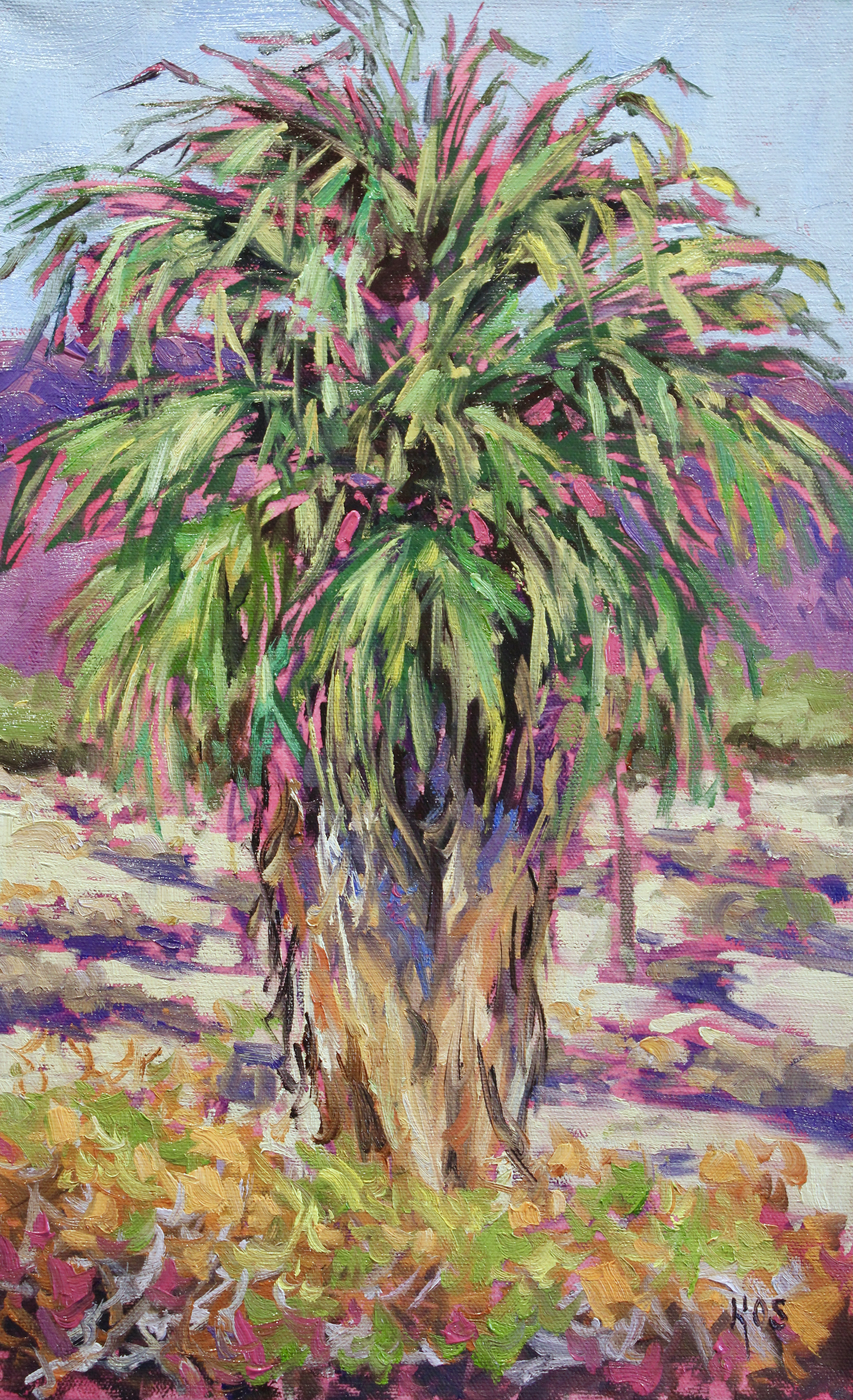 What students say
I'm loving this class and you have me thinking and forward planning my painting, if that makes sense. I"m also enjoying for the first time water based oils and round pointed brushes.
BG
Not too long ago I moved from NH to CA. Took 6 months to get my house organized and bingo we were under "house arrest" for the virus and I hadn't painted in almost a year and lost my creativity. I looked on "'Bold Brush" and found a class listed as "paint the California desert" I liked the painting that advertised the class and when I spoke to Kristen I knew it was a go. I'm a moderately experienced painter and loved watching Kristen demonstrate and talk about what she was doing. I understood what she was saying and learned about round brushes and how to use them. I love to watch Kristen's brush work. It makes me want to paint. Not only that, she has a sense of humor, is refreshing easy to talk to, and loves to teach.
Beverly
I have been following Kristen's fun video lessons one after another on teachable for a while. With her teaching I learned how to mix vibrant impressionistic colors and brushstrokes. Paint along with her is always fun and enjoyable. 
Jiann 
Bold Brushwork And Dynamic Color
Through notes, diagrams and videos I'll demonstrate a variety of brushstrokes and unique color mixtures that have taken me years to develop. I've included notes about things to consider when you are ready to start your painting as well as a guide for how to analyze your work when you are nearly finished and be able to answer for yourself, the million dollar question, "how do I know when my painting is finished?"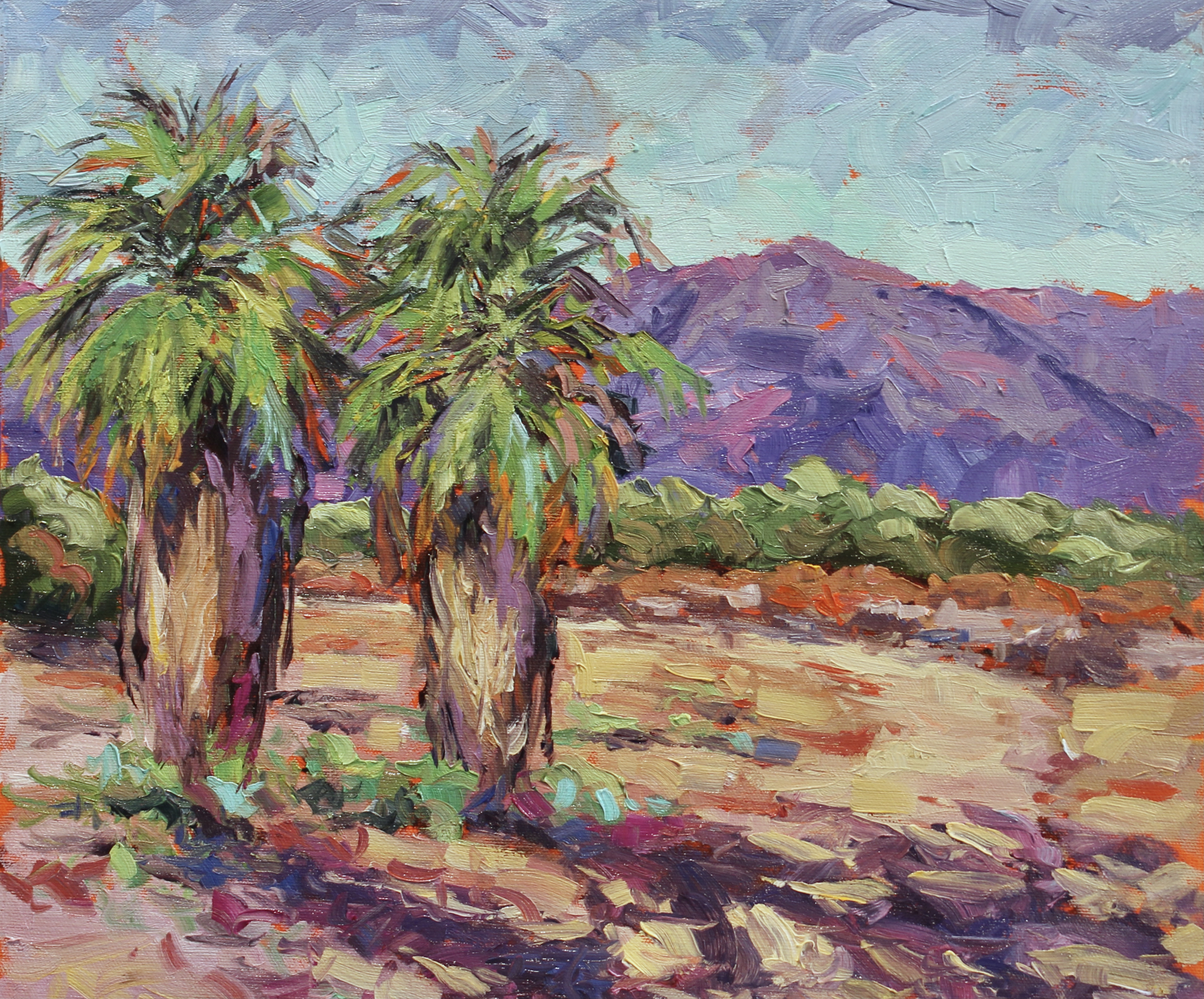 Preview the supply lists and view the course curriculum, scroll down to see the finished paintings for each of the 6 lessons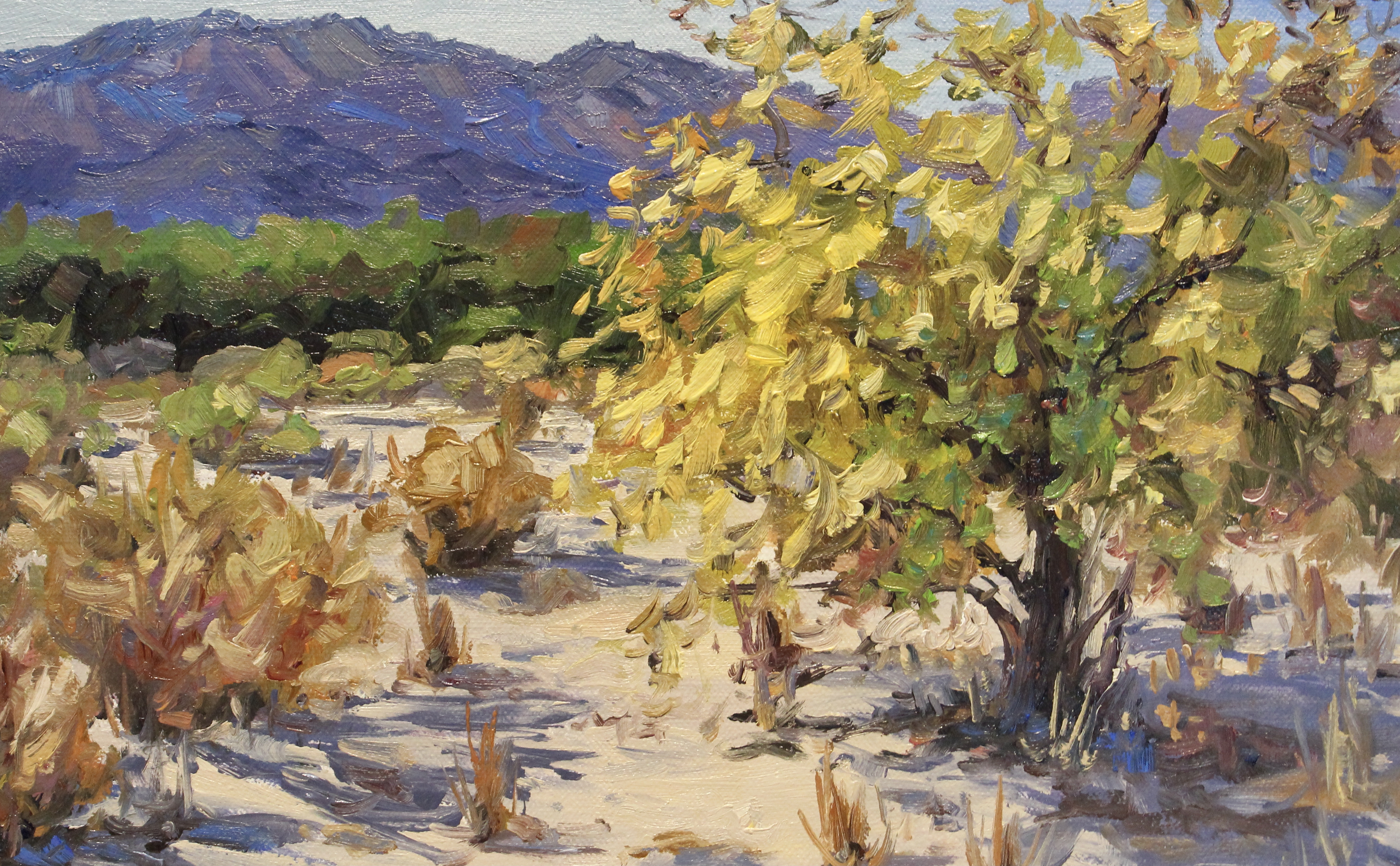 A Sun Drenched Desert Morning
There are beautiful colors in the desert landscape including bright yellow trees framed by purple mountains as in this painting. I'll demonstrate how to create depth and separation through design and color balance.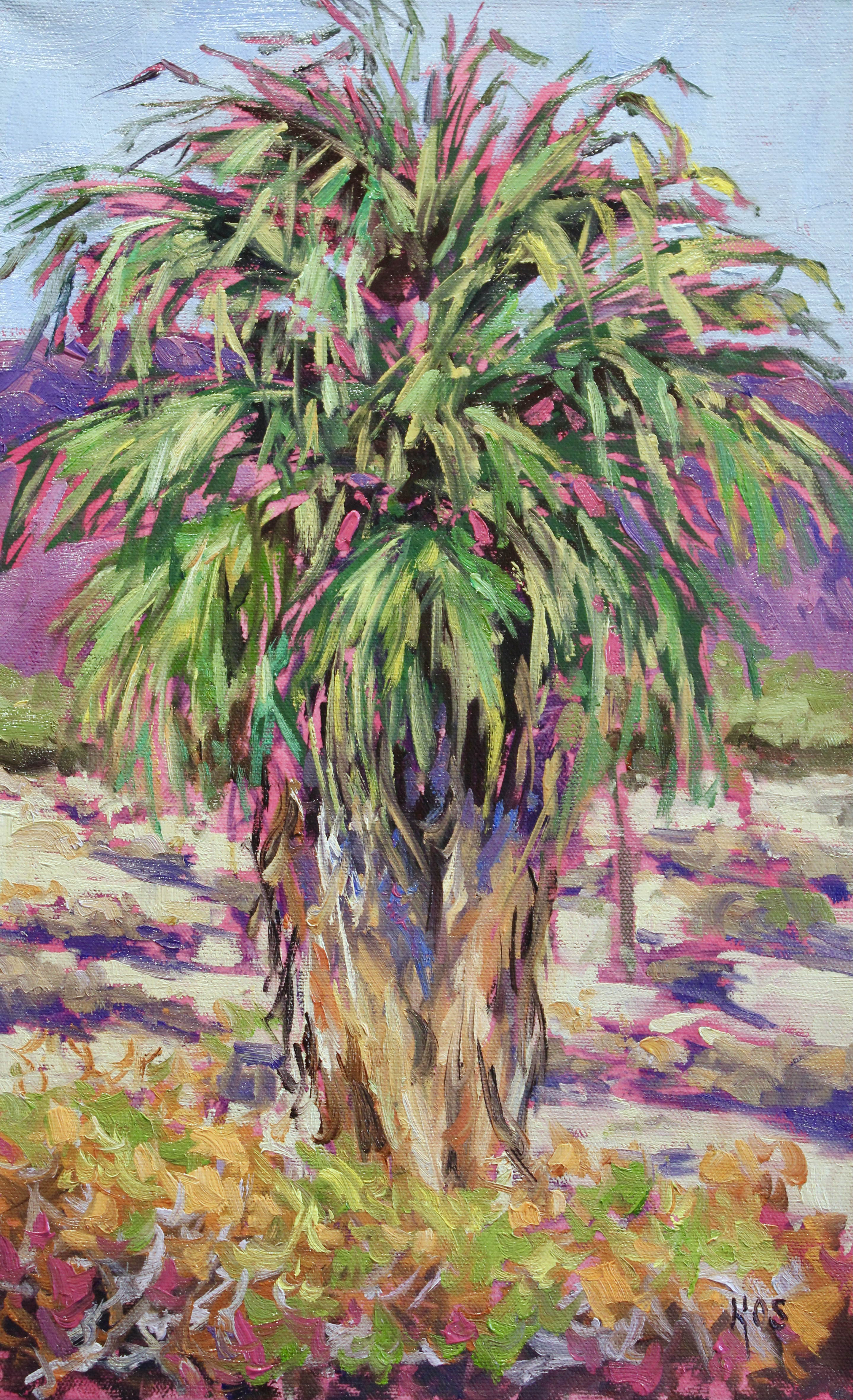 Use a bright pink underpainting to show off the gray-greens of the palm tree. I'll demonstrate bold brushwork and how to paint a strong foreground.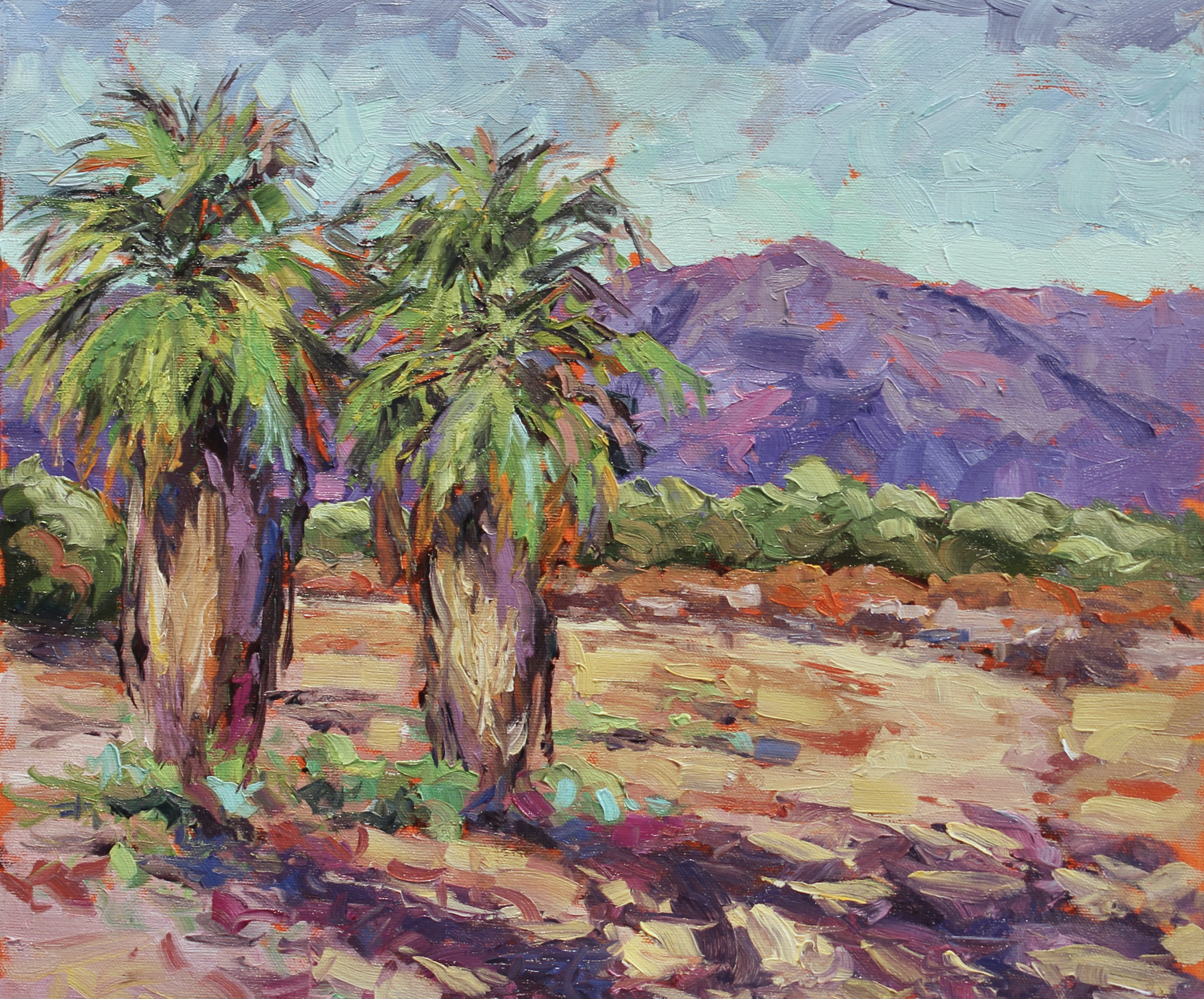 Let's Move Things Around, Arranging Desert Palms
I'll show you how you can move things a round from how they are in your reference photo to create a composition that makes a better painting.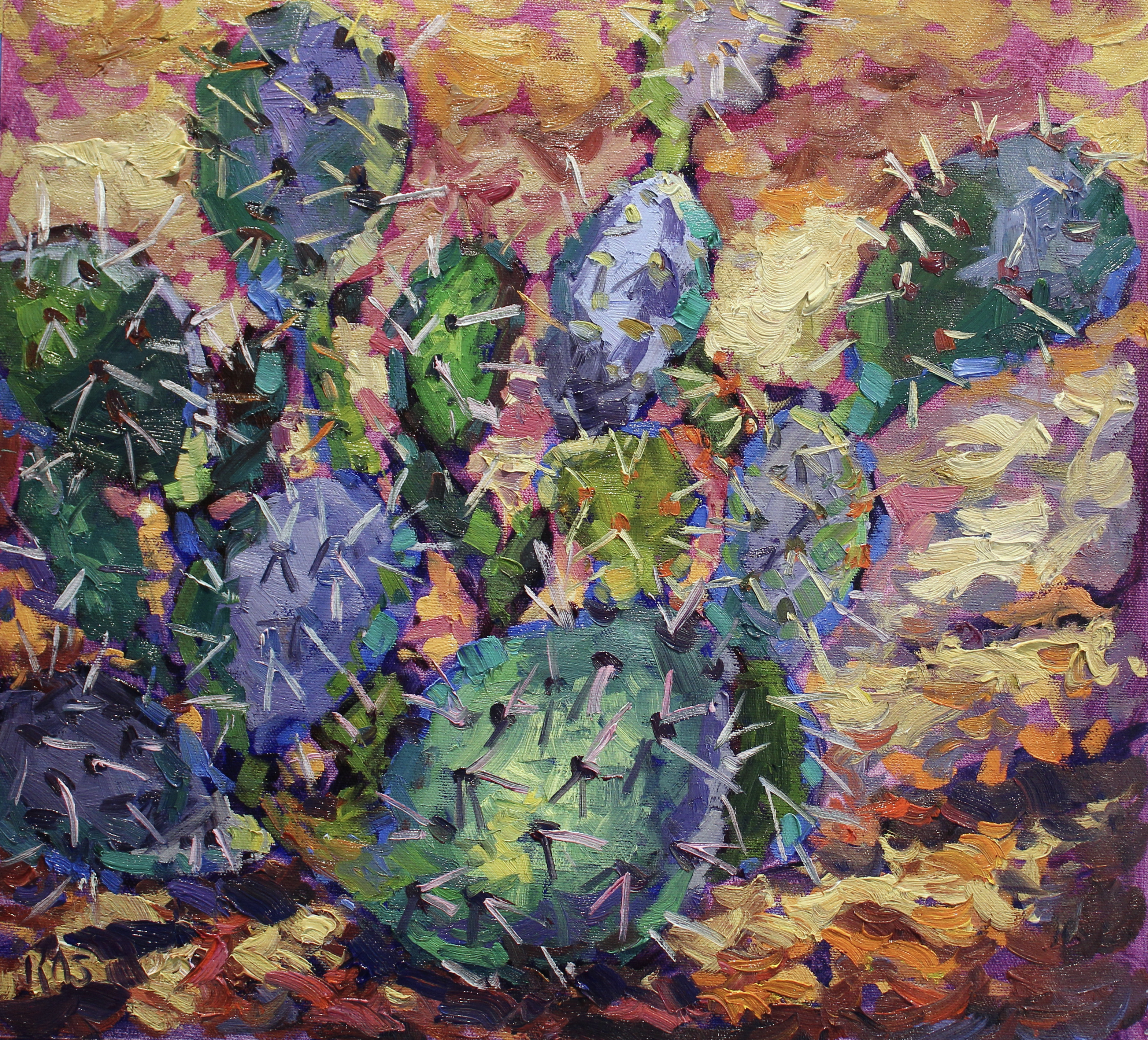 Prickly Pear Cactus
Paint a prickly pear cactus with vibrant colors. I'll explain how to "see" a wide range of colors in the reference photo and how to create separation from the background in this painting of a close up view of a cactus.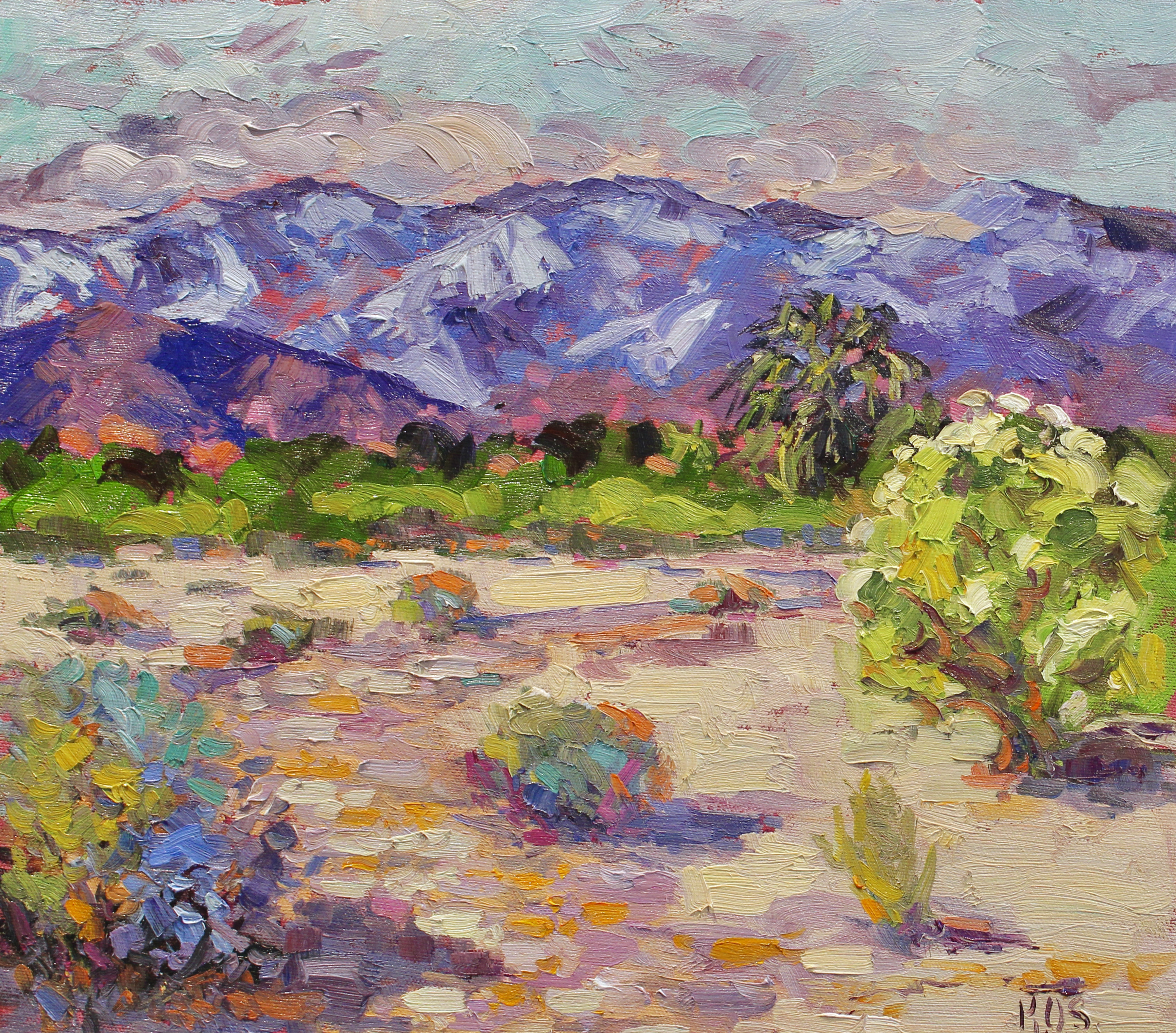 I'll demonstrate how to paint snowy mountains and make a pathway that winds through the desert scenery taking the viewer back to the mountains and foliage in the distance.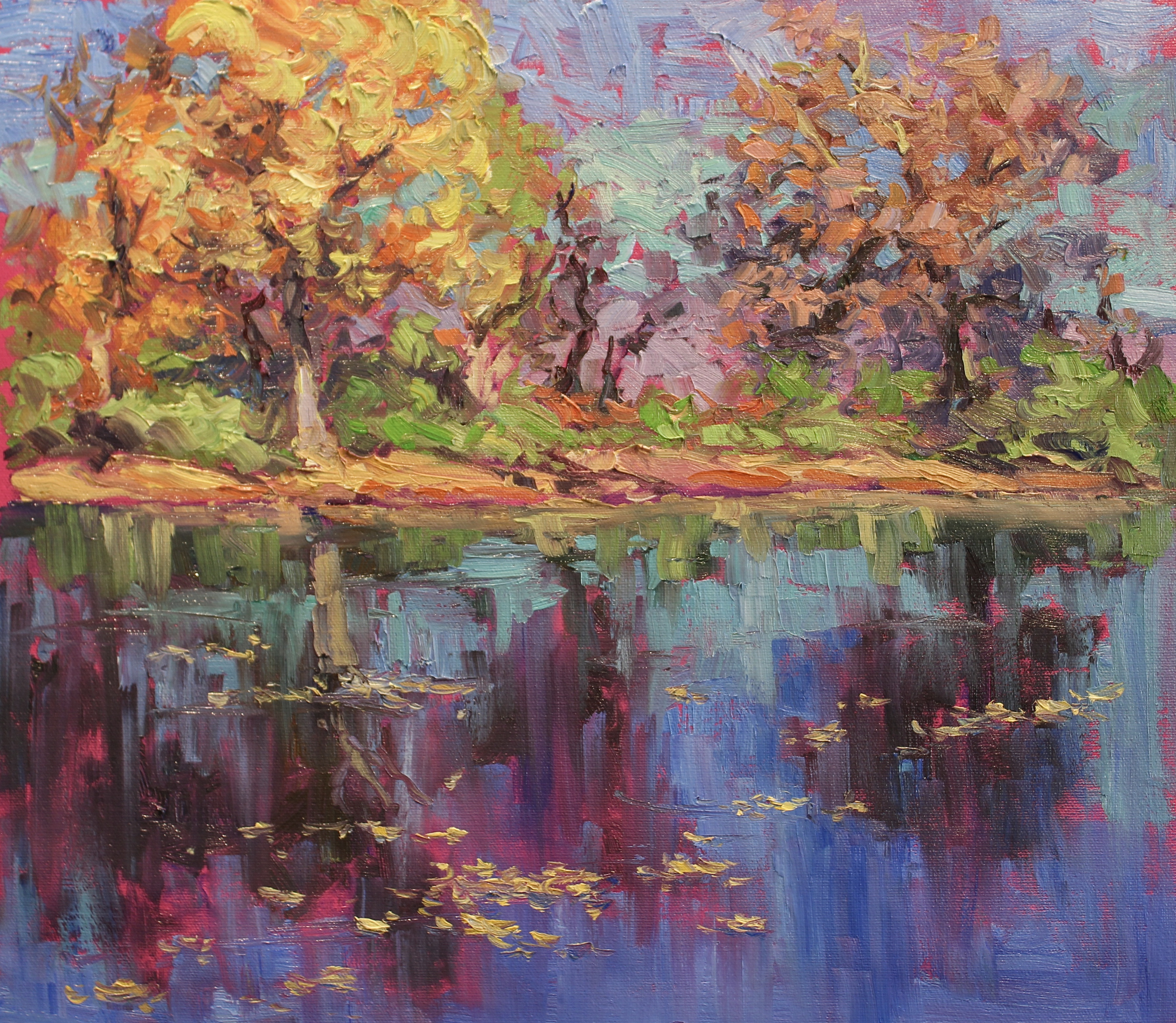 Paint desert trees reflecting into a desert spring. I'll demonstrate how to paint jewel like colors in this tranquil scene as well as soft, blended brushwork in the reflection.
Additional Painting Courses
I paint and teach how to paint a wide variety of scenery.