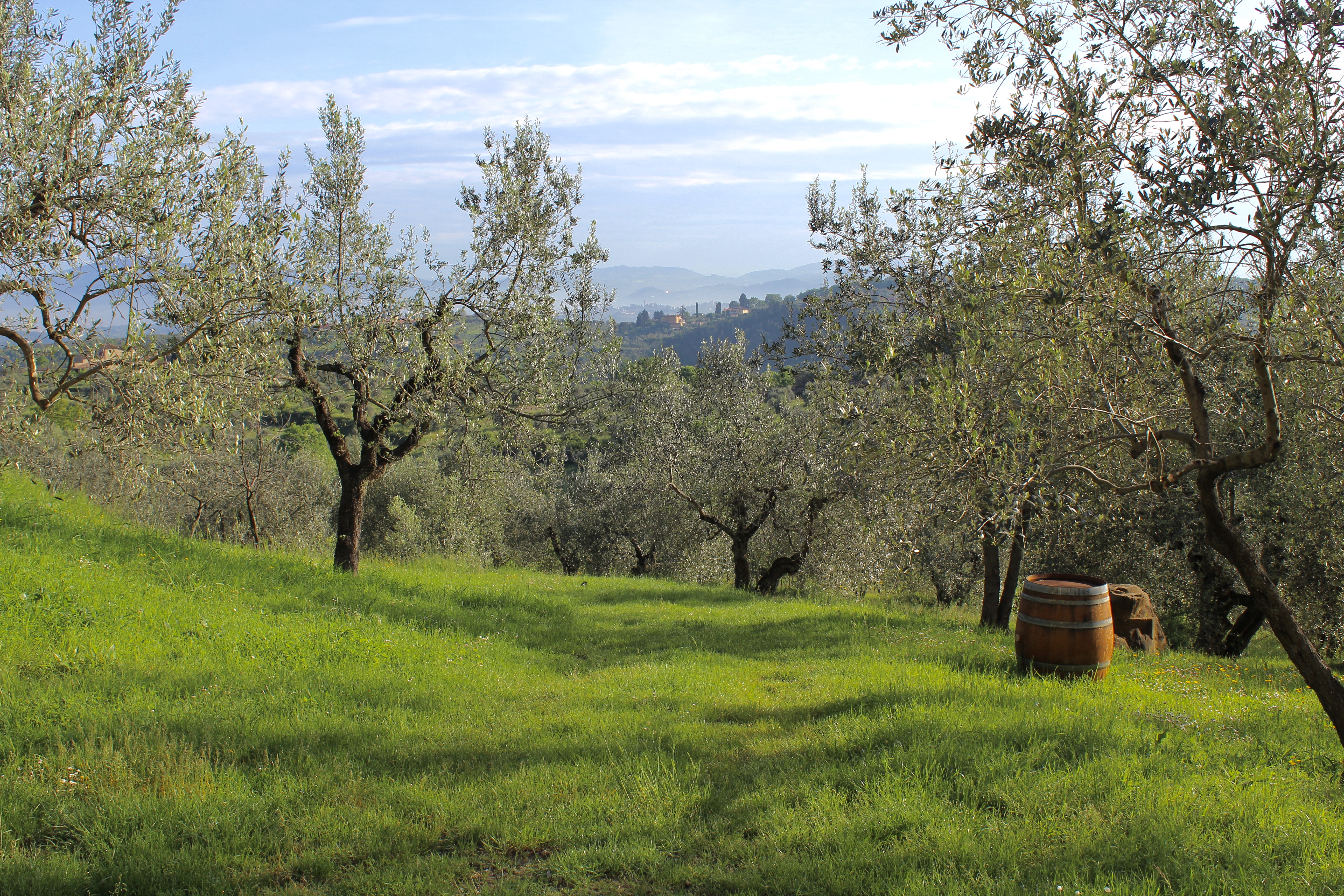 Olive Orchard,
Imprunetta, Tuscany
I had the delightful experience of staying at a villa in Tuscany with it's own olive orchard and winery. This is the amazing view we had of the orchard and out to the hilltop town in the distance.
Greens are the most difficult color family to master. I'll demonstrate how to mix a variety of greens to create depth in the landscape as well as design a pathway through the orchard that is intersected by the light and shadow of the olive trees.
What students say
I loved how you used a slightly different mix of colours as you continued, and you carefully and clearly explained the colours you were blending. This made it a lot easier to follow and achieve a result far greater than I thought I could have done otherwise. 
The construction lines were a great tool and explaining how they worked during the compositional stage really helped pull the foreground into the focal point. I kept this in mind as I continued the finishing touches and I believe it made a huge difference to my finished painting. 
My big 'aha' moment was when you were describing shapes and discussing having too many of the same size. I then looked at the positive and negative shapes and saw my work from a completely different perspective. This was a game changer for me. 
Sophia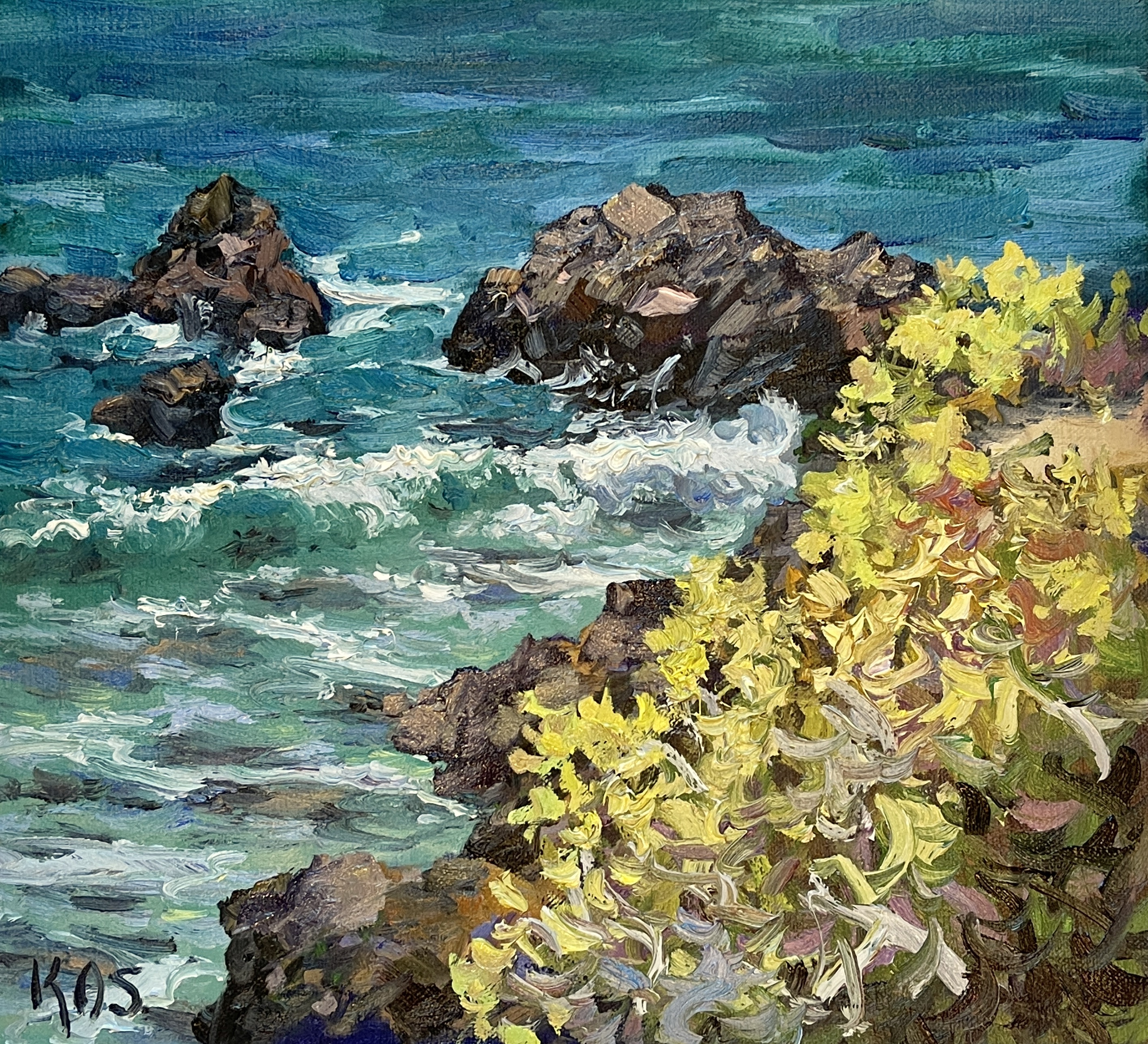 Corona Del Mar, California
Paint a seascape with a view looking down to the sea rocks and ocean water swirling around them. Cliffside flowers frame the foreground and give perspective to this beautiful composition.
Paint bold greens and the gray greens of ancient olive trees in this landscape. I'll show you how to mix a variety of greens and create a pathway through the orchard. I'll also show how to paint the distant hilltop town.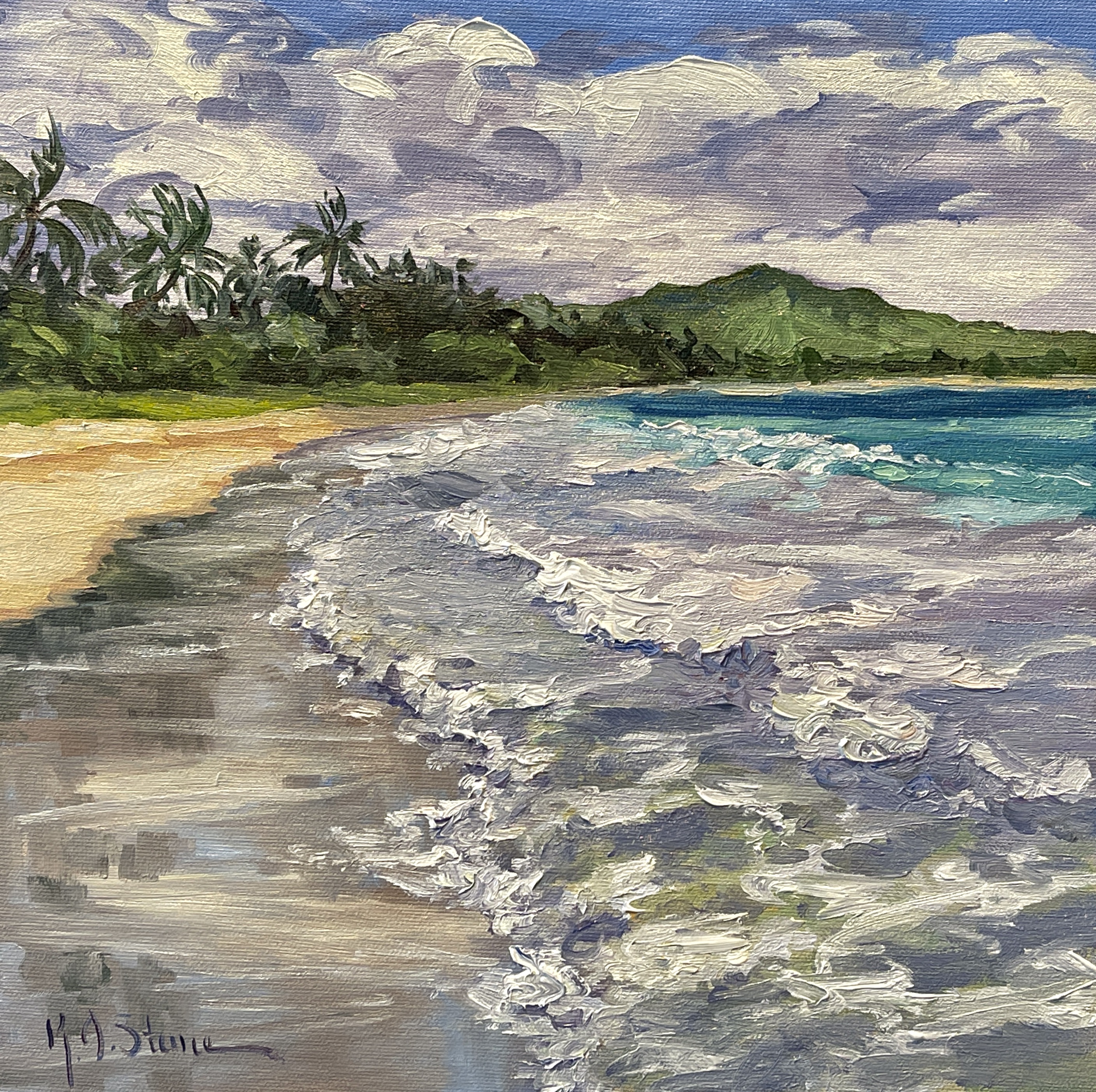 Take a walk with me down Kailua Beach in beautiful Hawaii. This is a windward or east facing beach on the island of Oahu. I'll show you how to design and paint this unique perspective to give the viewer the feeling of walking in the sand.
I've been teaching painting for over 20 years
I teach in a structured way showing you how to simplify a complicated landscape or seascape. Design with division of space, eye movement and get to the essence of your subject quickly. I also of course cover how to make expressive brushwork, edges, color mixing and more.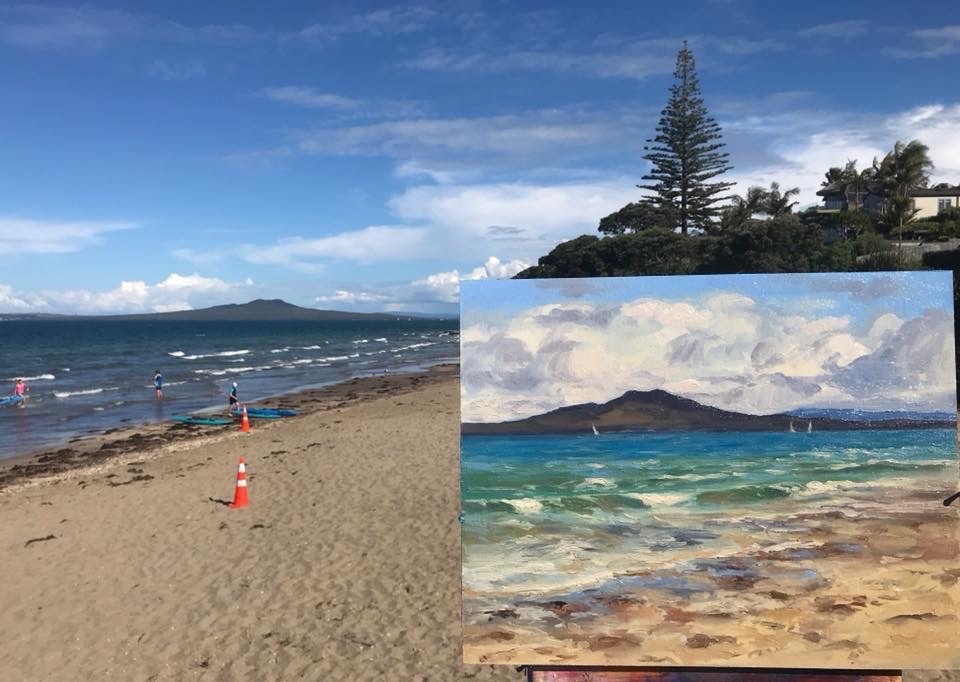 Here is where you can preview the materials lists and view the list of things included in this course
Here are a few of my other available online courses
Showcase other available courses, bundles, and coaching products you're selling with the Featured Products block to provide alternatives to visitors who may not be interested in this specific product.
Check your inbox to confirm your subscription