Paint a lovely scene of Oahu's famous North Shore. I'll explain and demonstrate how to incorporate warm and cool blues to add variety to your island sky. I'll also show you how to mix the tropical blues of the ocean water. You'll design and paint a beautiful foreground with light and shadow on the sand that continues into the wet sand and sea foam. My palette is visible during the entirety of both videos.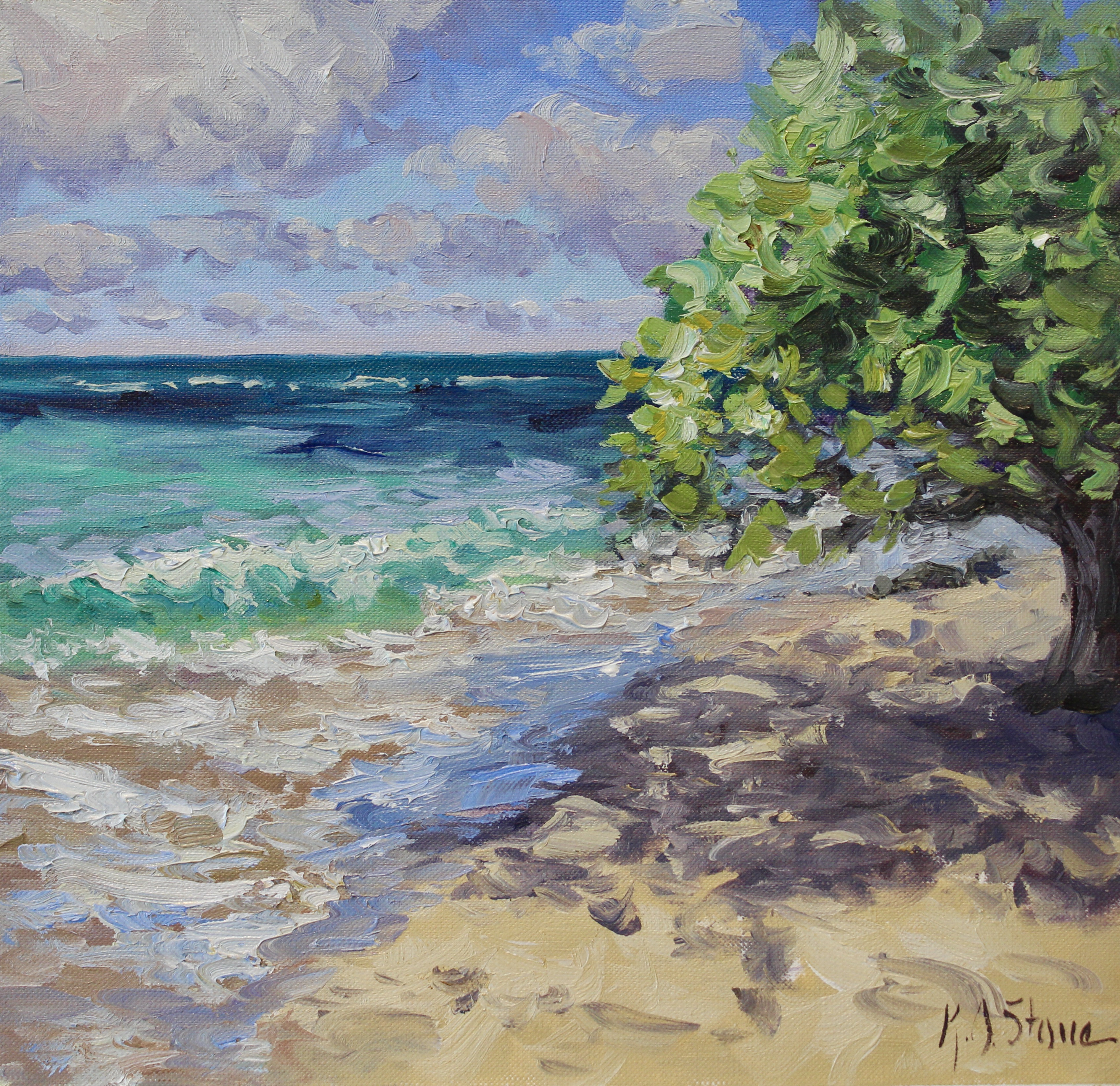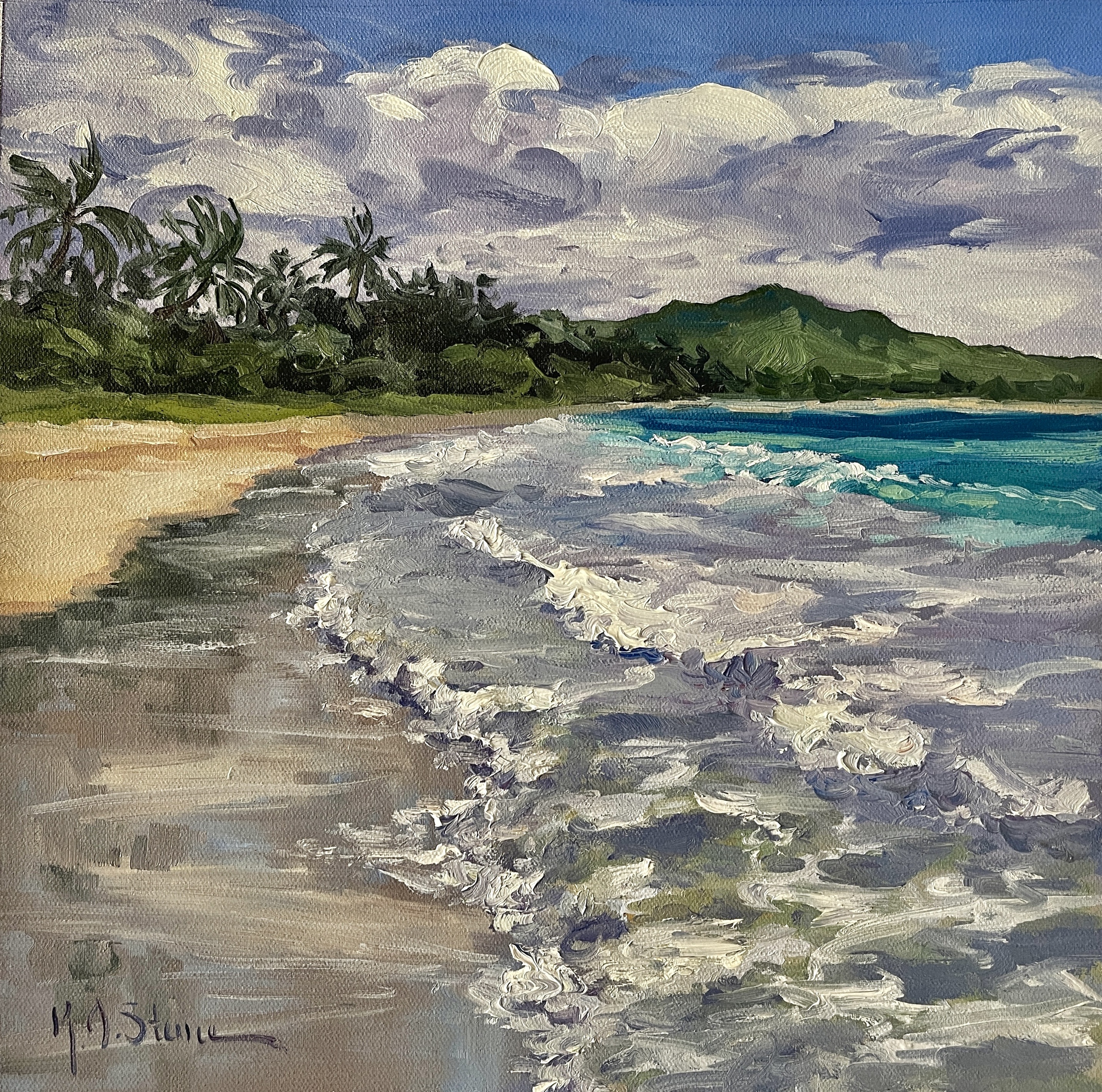 Kailua Bay, Windward Oahu
World famous Kailua Bay is loved by people from around the world. This painting has a strong foreground which invites the viewer to take a virtual walk down the beach.
I'll explain how to design the foreground with construction lines that work to create depth. The ocean waves move across the construction lines in a perpendicular way and the reflections of the sky add a sense of calm to the scene. Learn to design and paint a strong foreground and create depth as you draw the viewer to the distant trees and hills of Kailua. I'll show how to edit the reference photo in order to make the scene more interesting and inviting.
What student's say
In painting this seascape I found following your tutorial a lot easier as you described the way to hold the brush for the style you were using. 
I was amazed that by following your tutorial that adding sea foam was made easy and simple. This were challenges in the past that prevented me from even contemplating painting seascapes.
 I loved how you used a slightly different mix of colours as you continued, and you carefully and clearly explained the colours you were blending. This made it a lot easier to follow and achieve a result far greater than I thought I could have done otherwise.
The construction lines were a great tool and explaining how they worked during the compositional stage really helped pull the foreground into the focal point. I kept this in mind as I continued thefinishing touches and I believe it made a huge difference to my finished painting. 
My big 'aha' moment was when you were describing shapes and discussing having too many of the same size. I then looked at the positive and negative shapes and saw my work from a completely different perspective. This was a game changer for me. 
Thank you so much Kristen, this has been a wonderful painting to do, I have learnt so much and look forward to painting many more. 
Sophia H 
Preview supply lists below for oil and acrylic, then take a look at all that is included in this workshop
View some of my other available online classes
Check your inbox to confirm your subscription